The Breakfast Club is one of the most popular breakfast and brunch spots in London. Known as a 'caf', not a cafe, not a shop, not a branch, not a unit, not a restaurant. Just a caf, which makes comfort food to give you that warm fuzzy feeling inside!
With 13 locations and counting, we chose the Spitalfields location, tucked away on a side street opposite Liverpool Street Station, the outside of the caf is a little less obvious than the bright egg-yolk yellow frontages of the other cafs – but just as much personality.
The place was absolutely buzzing by the time we arrived just before 9am. We were lucky enough to get a table, as a steady queue was building behind. Seated at a small table for 2 towards the back of the room, the interior created an inviting ambiance with concrete floors, school-style metal benches, exposed red brick walls, and eye-catching luminous signs.
Now, let's dive into the heart of our visit: the delectable breakfast offerings. They do the classics, things like an Eggs Benedict, Berry Pancakes or Avocado on Rye, but they also do awe-inspiring takes on them, like the incredible Huevos al Benny and Chorizo Hash.
The All American: American pancakes but make it Brit. A towering stack featuring proper British sausage, homestyle potatoes, fried eggs, and maple syrup. The savory sausage patties were perfectly complemented by the gooey melted cheese and fluffy pancakes. Make these diner-style pancake towers for a weekend breakfast.
Pancakes, Cream & Berries: Light, fluffy and locally renowned pancakes topped with fresh berries, lemon and vanilla cream, and a generous drizzle of maple syrup.
Green Juice: A refreshing blend of spinach, cucumber, mango, lime, ginger, and apple. Like the ginger shot craze, this green juice is key to set you up for the day!
Pink Chai Latte: A unique blend of beetroot and chai spices with oat milk, served cold and boasting a delightful hue. Its lightly spiced and refreshing profile was a perfect accompaniment to our meal. Who said healthy can't be delicious!?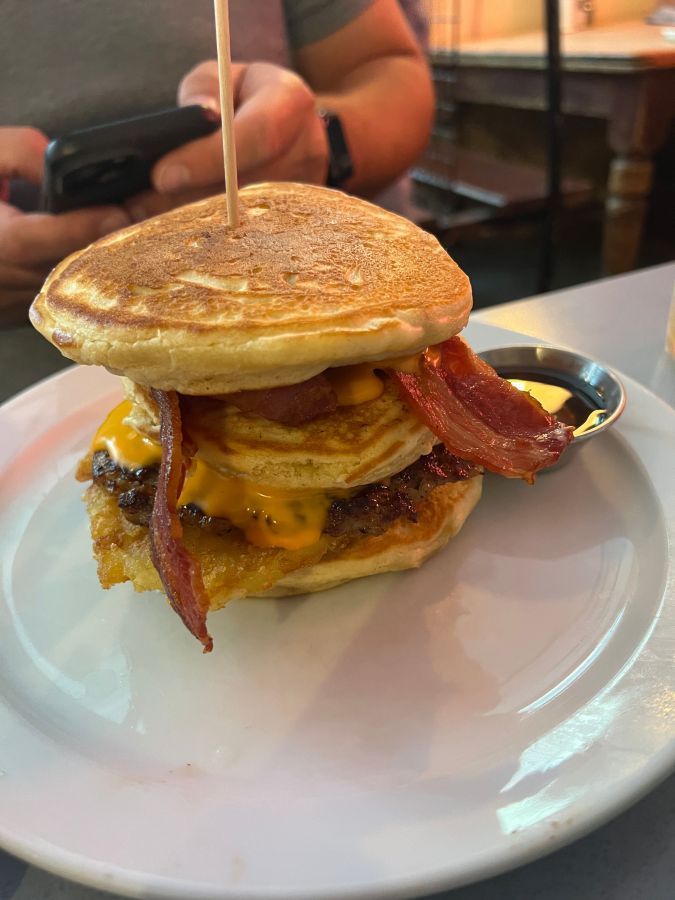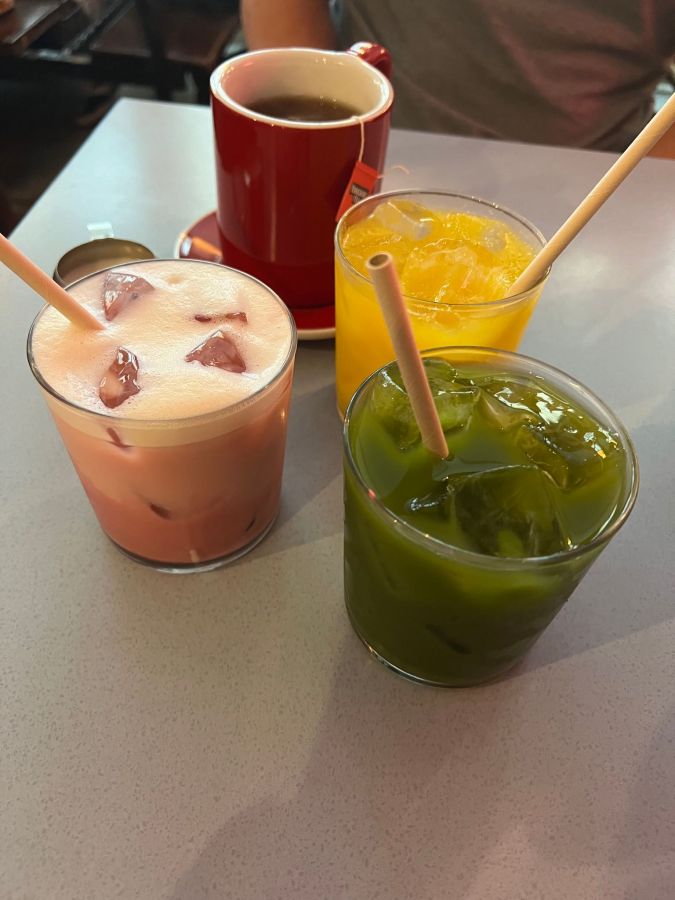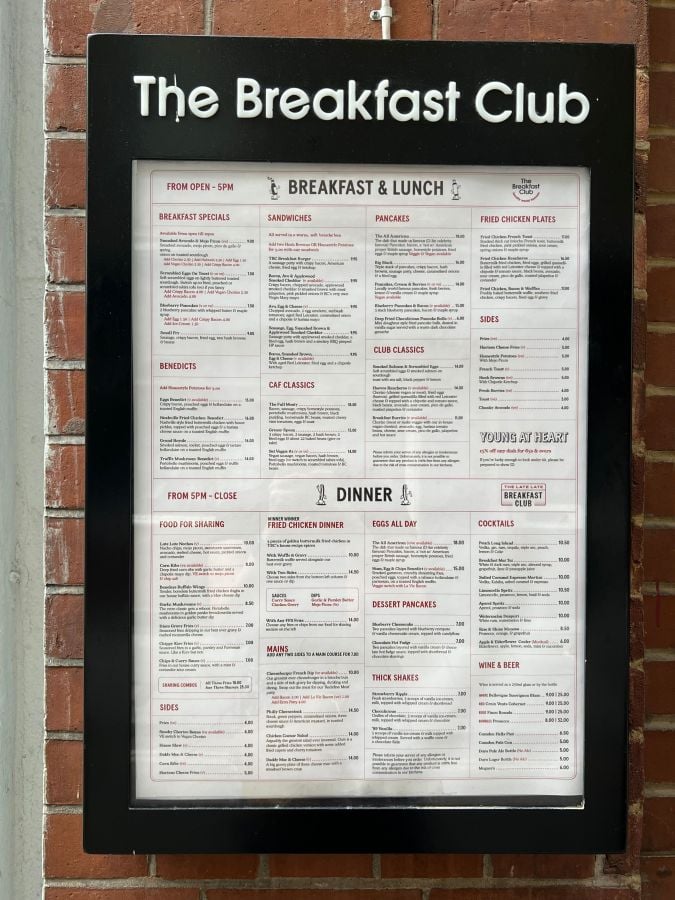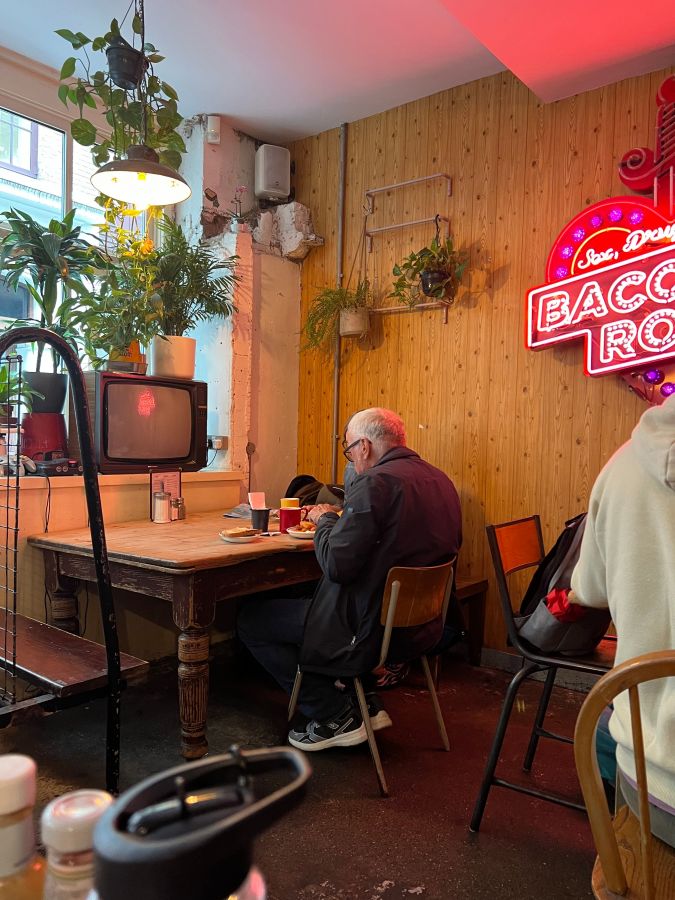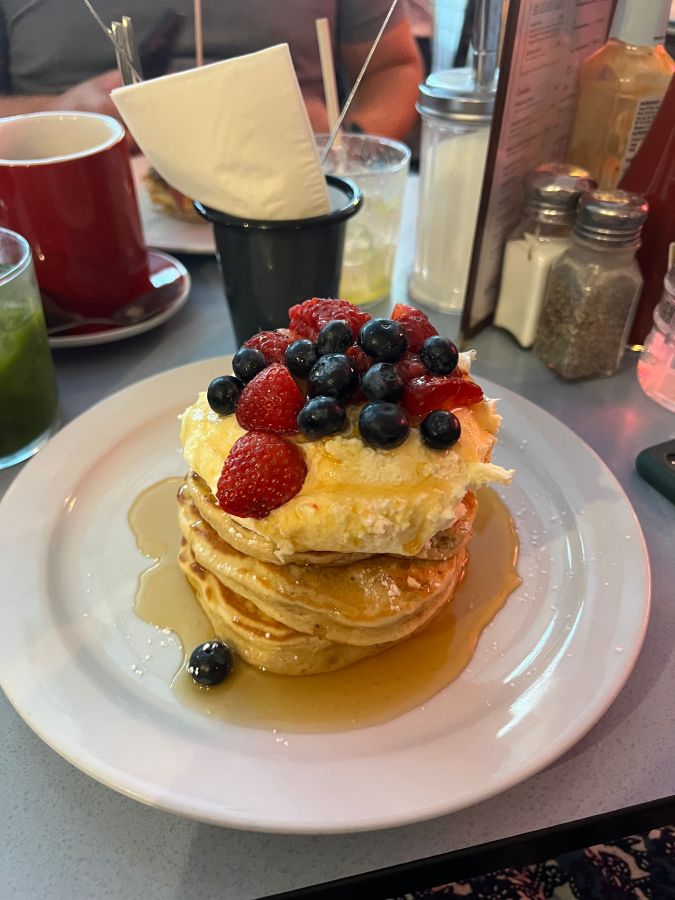 Although The Breakfast Club does 'American Brunch' to perfection, it was interesting to see how their drinks menu offered health twists including chai lattes, smoothies, and juice shots.
At Dalziel, we're passionate about enhancing culinary experiences with our seasonings and sauces. Our trip to The Breakfast Club underscores the importance of flavour in every meal. Just like the breakfast dishes we enjoyed, our seasonings and sauces are crafted with care to elevate the taste of your favourite recipes.
For media enquiries, please email: mary.niven@dalziel.co.uk