Following on from previous foodie battles, Wylam Brewery again teamed up with 44 Events for another crowd-pleasing foodie event. We headed back to Exhibition Park where this time it was the ultimate battle of the best known as 'Battle Royale' with its biggest line up ever!
The celebration of international cuisines from street food specialists that have stamped out names for themselves in previous foodie battles from the likes of The Mexican Stand Off, ThaiKwondo, Slice Wars and The ArgieBhaji served up their most enticing culinary creations in a bid to win the 'Best Dish' and 'Best Genre' titles.
With over 20 vendors showcasing the best of the best and many offerings at just £4 a plate, the battle of the best is a summer event with a fun atmosphere for food lovers.
Held on a warm but slightly damp August bank holiday weekend there was something for everybody no matter what your taste buds desired.  All vendors offered a showcasing dish as well as vegan or vegetarian options and the creativity from each vendor clearly showed.
Here is a round up of what we ate!
DRUM N THIGH- 'Thai Me Up'!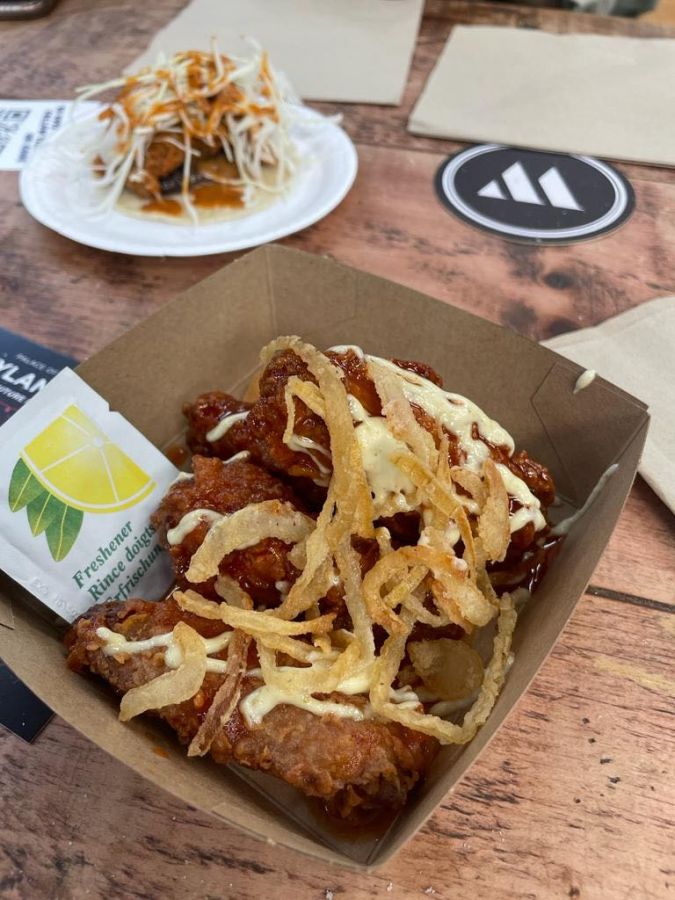 Warming sriracha and sweet honey glazed chicken wings topped with fresh lime leaf, crispy onions and fresh creamy Thai curry mayo.
'GOURMET BURGER VAN' – The Moose burger up the win!
In a brioche bun, the smashed patty was juicy and flavoursome, with plenty of oozing melted cheese, smoky streaky bacon, sweet with maple syrup drizzle and homemade burger sauce! What a combo!
KRUNCH CORN DOGS – Korean Corn Dog- Salt and Chilli katsu dog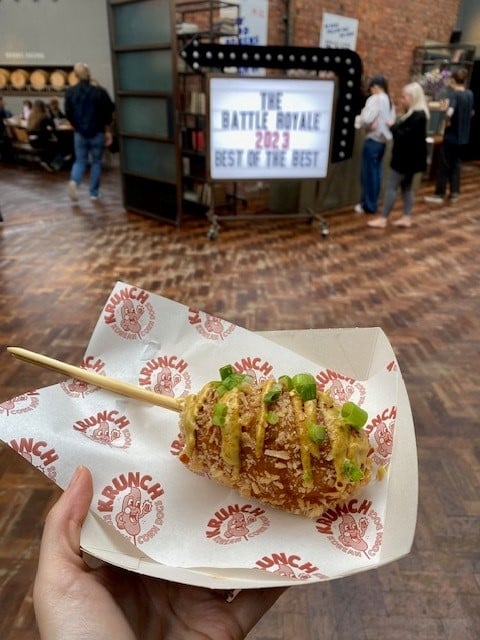 Combining a premium beef dog, with a thick crispy panko crumb, katsu curry mayo, spring onion and salt and pepper seasoning. Otherwise known as' gamja' hot dog that's common in night markets of Seoul.
MY DELHI – Butter Chicken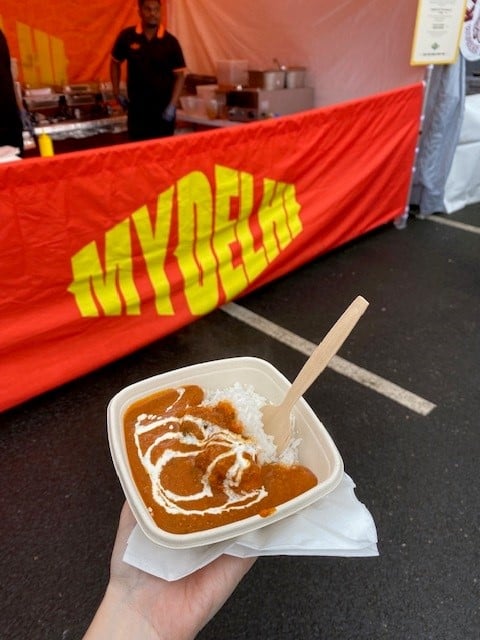 As featured on the BBC was its 1950's buttered chicken on offer and it's safe to say it was crowned the 'peoples champ' with a wave of incredible feedback.
Its creamy butter chicken was packed with Tandoori roasted chicken smothered in a rich creamy tomato sauce served with white rice. Other options included Paneer Butter Masala and its legendary Cauliflower Manchurian.
CATCHIS KIMICHI- Kimichi Fried Rice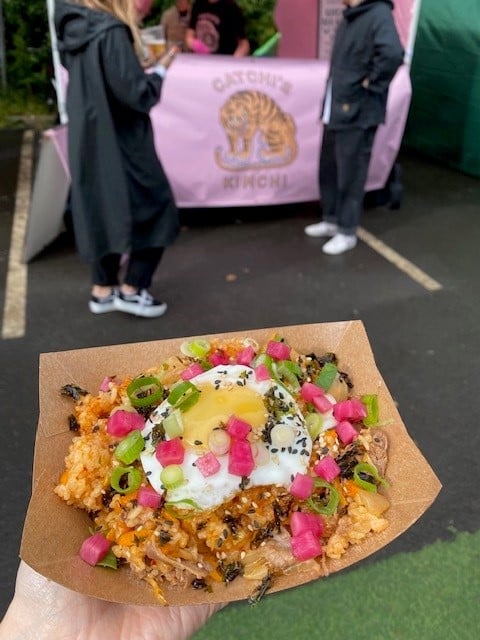 Korean BBQ beef combined with sticky jasmine rice, Korean spices, kimchi topped with pickled mooli, crispy seaweed, hot sauce, spring onions, sesame seeds and finished with a fried egg.
SQUARE – 'Pep talk' pizza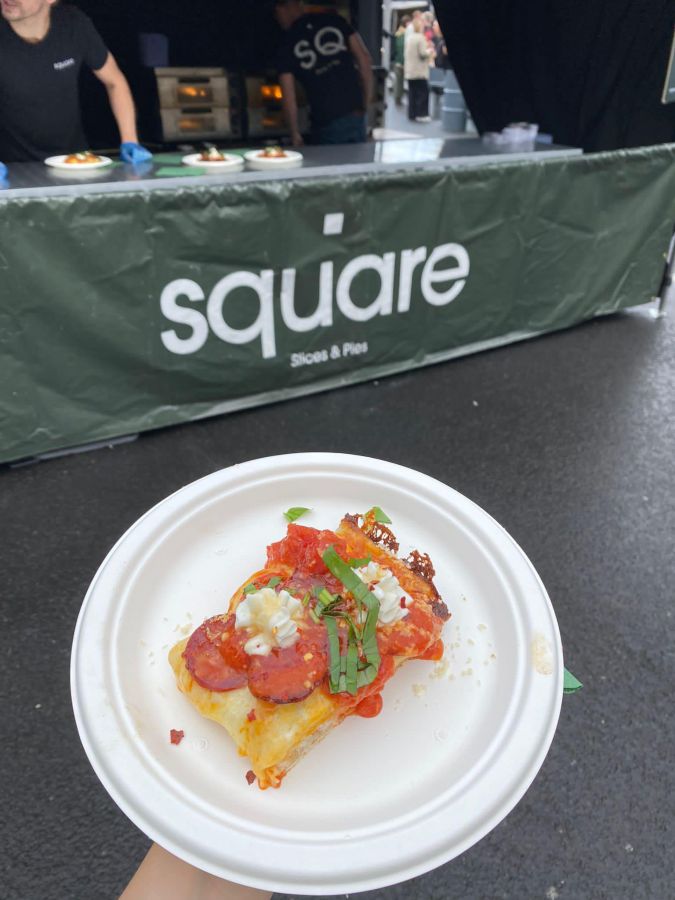 Who doesn't love pizza! With a caramelised cheese crust, a blend of three cheeses, double pepperoni, slow cooked Square red sauce, Pecorino Romano, hot honey, and finished with flowers of whipped ricotta, chilli flakes and fresh basil.
With everyone fighting hard it was 2022's winner Acropolis Street food who were crowned the 'best dish winner' with its chicken gyros.
Whether you are a foodie or just fancy a great night out with music and great food this event is for you!
For media enquiries, please email: mary.niven@dalziel.co.uk.