Flip flip hooray, it's almost Pancake Day! Whether they're thin, thick, spongy or crispy, pancakes are a delicious breakfast staple or quick evening meal, the pancake means something different for us all. The first recorded mention of pancakes dates back to ancient Greece and comes from a poet who described warm pancakes in one of his writings. The pancakes inexpensive batter results in it being found across the globe. Changing the flour and liquids used within the batter results in an array of alternative pancakes found in different cuisines, from Hoppers found in Sri Lanka to Tiganites in Greece.
So, why is the first pancake never right? Does your pancake stick when it's first to hit the pan? This is pretty normal! Think of it as the warmup for your pan. Even though your pan may seem hot, when the batter hits it cools it down, creating an uneven heat. Once this is cooked, the pan becomes an even heat and fat coating, so the subsequent pancakes are ready to be flipped!
Here in the UK, shrove Tuesday is the day to showcase our love for pancakes and traditionally, British pancakes are  similar to a French style crêpe, they're large, thin and often rolled or folded around some kind of filling. According to HelloFresh, Banana is the UK's favourite pancake topping. Adding a fruity twist to this classic dish, bananas are perfect for a soft topping or even to add into the batter, made popular by social media for those wanting to really switch things up. The fruity favourites didn't end there, with blueberry being the second favourite topping followed by chocolate.
We've explored some pancakes from around the world and picked out our favourite three!
Although the UK love the crêpe like thin pancake, some consumers opt for the fluffy, American style pancake not that dissimilar to a Scotch Pancake. The Gaelic staple is commonly slightly sweeter, and they're also known as pikelets. We've taken this style of pancake but put a healthy twist on this dish. Protein Scotch Pancakes, not only taste delicious and soft, but flavoured with honey and raspberry. Topped with a drizzle of honey and fresh lemon, blueberries and raspberries, this dish is our ideal weekend brunch (without the guilt!).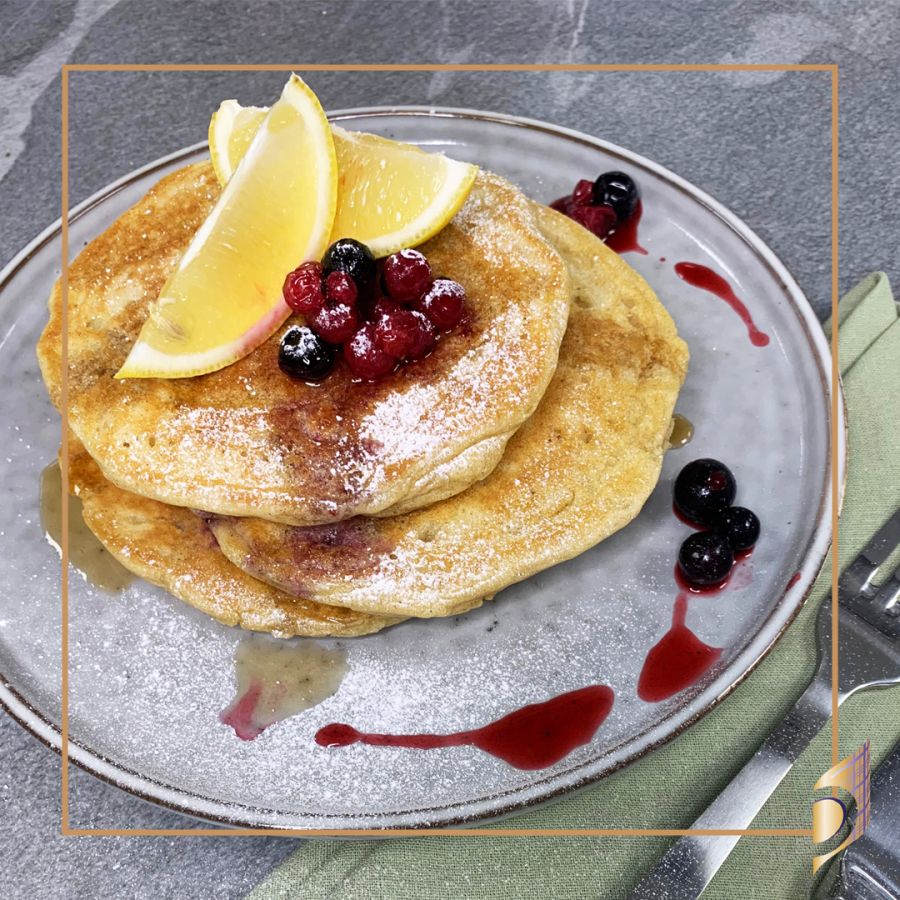 A South Indian favourite, Dosa's are eaten as a breakfast staple or evening snack. The batter is naturally fermented with the use of semolina, yoghurt, rice and plain flour. You may have heard of masala dosa, in which the dosa is filled with spiced potato curry. Most South Indian households have their own recipe and is often served with chutney. We have added spiced turmeric potatoes for our Dosa filling and served with fruity, mango chutney.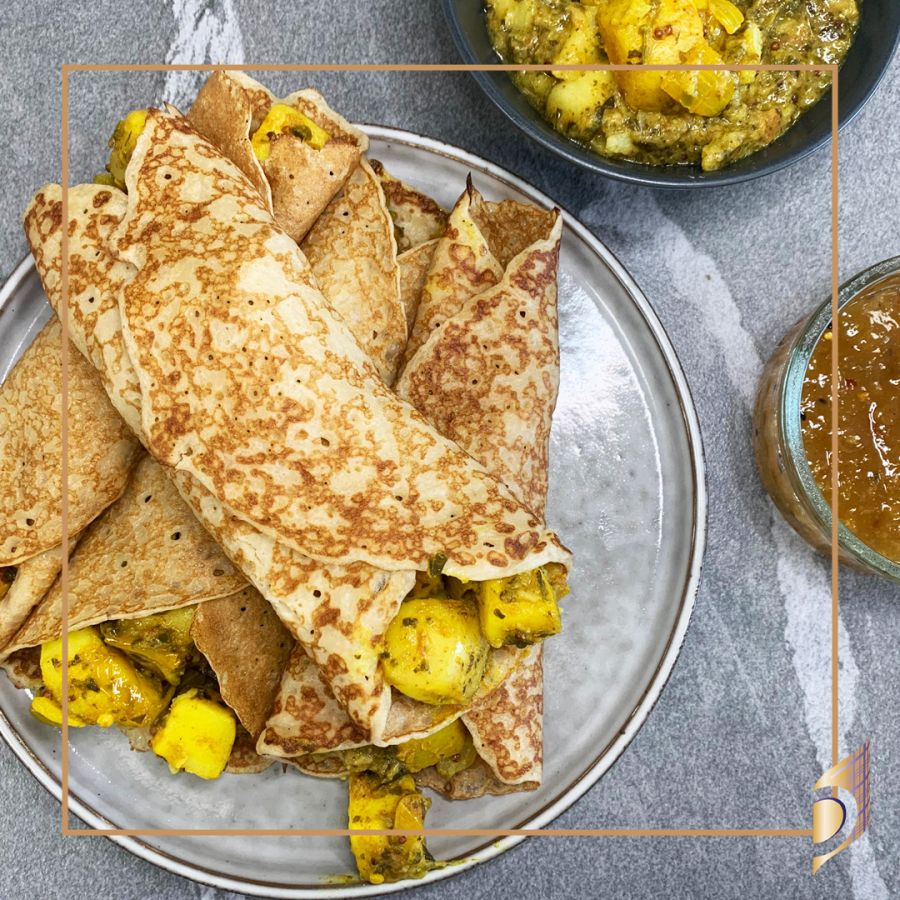 Lastly, we head to Japan for their traditional pancake, Okonomiyaki. A popular street food from Osaka, it's a savoury egg-batter fritter flavoured with soy and dashi, topped with shredded cabbage, spring onions and sauces, sometimes meat or seafood is included within the batter. We topped ours with an Okonomiyaki style sauce and mayo.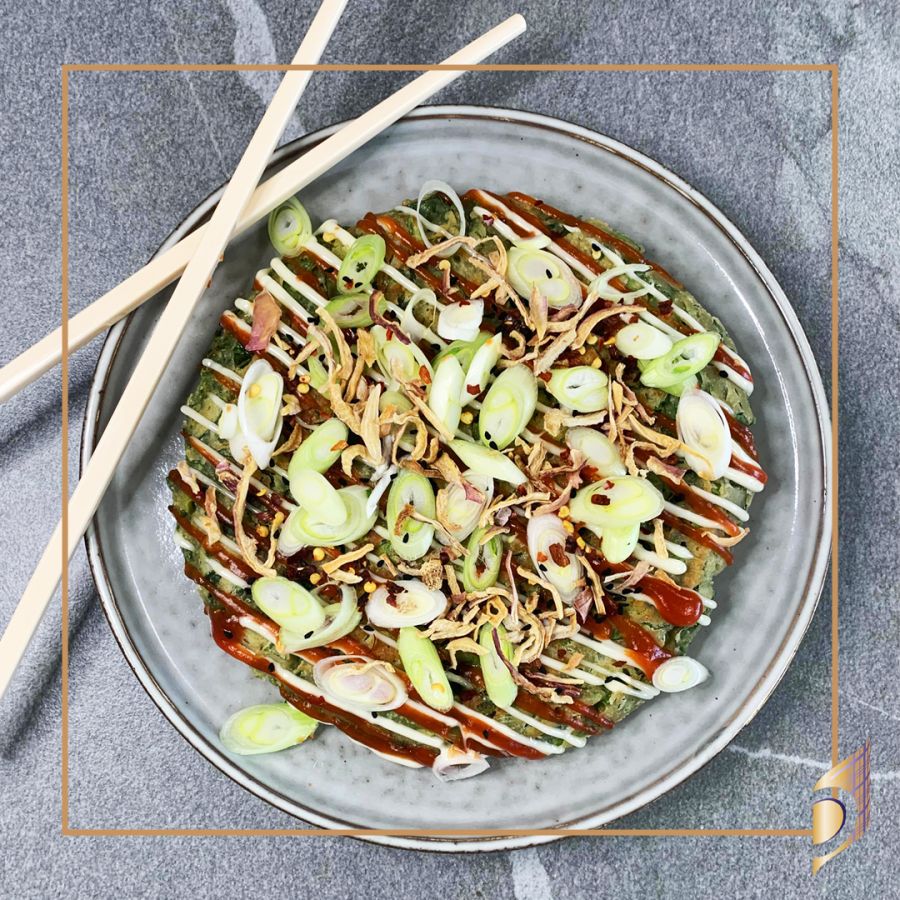 Did you know, here at Dalziel Ingredient's we can develop, flavour and blend your pancake, crumpet and bread mixes that meet your functional requirements. Please contact mary.niven@dalziel.co.uk for further information.