We visited the Plant-Based World Expo which is an event designed exclusively for foodservice and retail professionals, distributors, investors, and manufacturers to showcase what the vegan sector has to offer.
This year Plant-Based World Expo was at Olympia London, where we discovered innovative vegan products, heard from industry leaders and pioneers and were along the first to sample mouth-watering plant-based food from ground-breaking international companies.
From the expo, we identified 3 main trends influencing the plant-based industry.
Chef-Crafted & Global Culinary Creativity
Showcasing 'new meat', Redefine Meat started when Adam Lahav and Eschar Ben Shitrit wanted to produce meat that not only tasted like meat, but also to save the planet. In 2018, Redefine Meat produced their first meat product, a steak, made from a 3D printer. The team studies meat's complex structure and understands what drives each sensory process which in turn helps them to develop the technology to make this happen. By 2020 the company had achieved a printing speed of 10 kilograms per hour.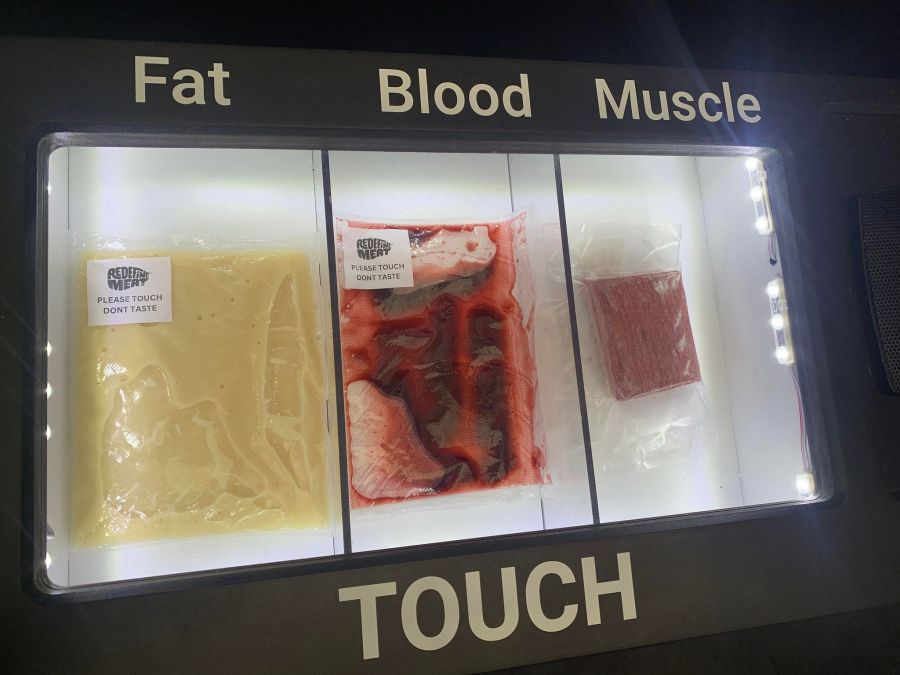 At the Plant-Based World Expo we attended a live demonstration from Shai Hayman who has a background as a chef. He shared that he had always wanted to become a chef and scientist and four years ago, he became that when joining the Redefine team. The team demonstrated their plant-based beef tenderloin product made from a mix of wheat protein, soy, beetroot, gellan gum, methyl cellulose and are high in protein, have no cholesterol, and look, cook, feel, and taste like the real deal. Interesting, Shai cooked this product as you would a beef steak, sauteed on the hob to give the desirable complex flavour and texture. Throughout the demonstration Shai shared stories of taking their products to restaurants and chefs fighting over what meat cut the product was, unknown to them that the dishes were actually plant-based. Chefs such as Marco Pierre White are huge advocates for Redifine products, which Marco stating, "it's the most clever thing I've ever seen in my 45 years at being in a kitchen" (Redefine).
Not only does the 3D printed meat set this company apart, but also their focus on different cuts of meat and the different textures, flavours, fattiness, appearance, and juiciness they lend themselves. It's safe to say their stand at the expo attracted the mass and had a constant buzz of people.
Protein Comes in Many Forms
Heura claim themselves as successors of meat. Founded in Mexico their products live and breathe Mediterranean heritage and cuisine using high-quality ingredients like olive oil, which have a clean label, high nutritional values, and add complex taste. Their Mediterranean plant-based meat products are produced using only high-protein and GMO-free legumes.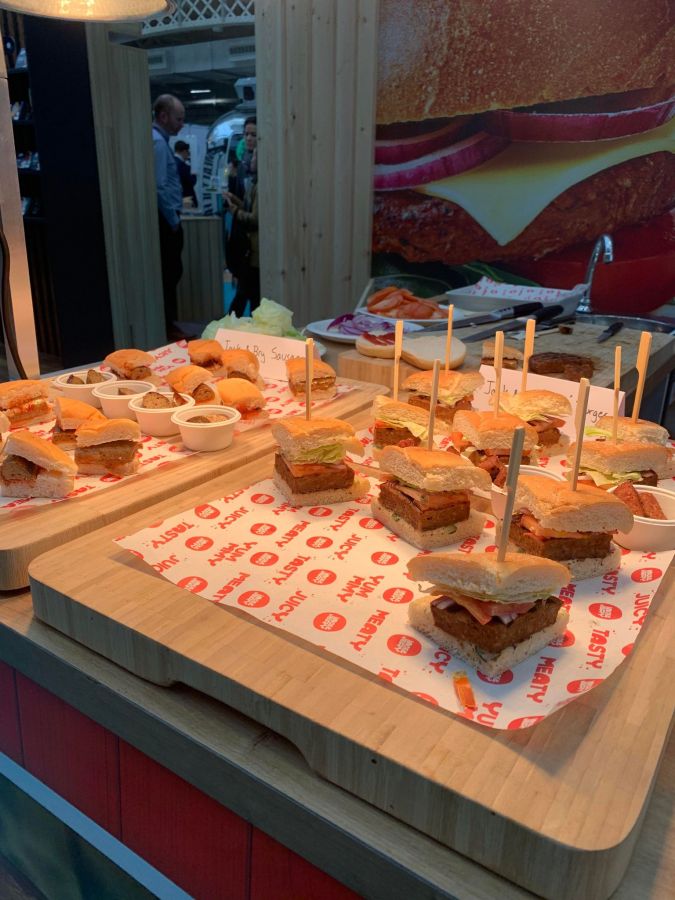 Flying the flag for jackfruit was award winning gourmet plant-based food manufacture, Jack and Bry. Nutritionally high in fibre, increasing biodiversity and reforestation and supporting local farmers and producers, are just some of the reasons Jack and Bry use jackfruit as their protein base. They demonstrated the diversity of their products at the expo with dishes such as pepperoni pizza, burgers, sausages and many more!
La Vie are soy experts. The bacon and lardon manufacture that is 100% vegan are made using soya and sunflower which are rich in protein, to give that rich, fatty flavour we associate with bacon products. The manufacture won an award for their bacon product at the expo for the best Plant-Based Bacon proving it's popularity.
Being plant-based isn't enough anymore. With so much competition on the market, consumers want to know what they're eating, know it's good for the environment and good for them.
There is a big emphasis on quality and sourcing with plant trends leaning more towards clean and natural products.
Focus on sustainability
Today, the majority of meat and dairy alternatives are plant-based, but we learnt in as little as 5 years, the landscape could look very different! We attended a session on those leading the charge for cultivated meat, precision fermentation and the role of biotech in our food system.
The talk was led by Ira Van Eelen, daughter of Willem van Eelen who is otherwise known as the "Godfather of Cultured Meat". Ira is the chairman of the "In Vitro Meat Foundation" which specialises in the manufacturing of meat products through tissue engineering which in turn has health, animal welfare and environmental benefits. The talk involved a video which explained how cell grown meat would be manufactured based on "the farm". The cells are taken from live animals via a biopsy and held in an environment the same temperature as the animal (roughly 38°c) to grow and reproduce. When the cells have fully developed and grown, the cells would be harvested and used as cultivated meat. This concept is rapidly progressing with Governments from across the globe backing the idea. Could the idea that the cultivated meat is produced on "the farm" be seen as controversial but the producers would explain that this makes total sense and is where all the resources needed to produce cultivated meat are. Improved greenhouse gas (GHG) emission efficiency of production has been proposed as one of the biggest potential advantages of cultured meat over conventional livestock production systems.
The session also included precision fermentation which uses microorganisms to produce specific functional ingredients. Jevan Nagarajah, Co-Founder of Better Dairy discussed how they use synthetic biology and yeast fermentation to produce products that are molecularly identical to traditional dairy (same taste, textures, and nutritional profile) whilst also removing animals entirely from the equation. For example, through precision fermentation they can produce aged and matured animal-free cheeses that are molecularly identical to traditional dairy products without the use of animals. Eva Sommer, founder of Fermify, who are in the process of building a simple and fully automated production platform to address the issue of large-scale milk protein production using precision fermentation.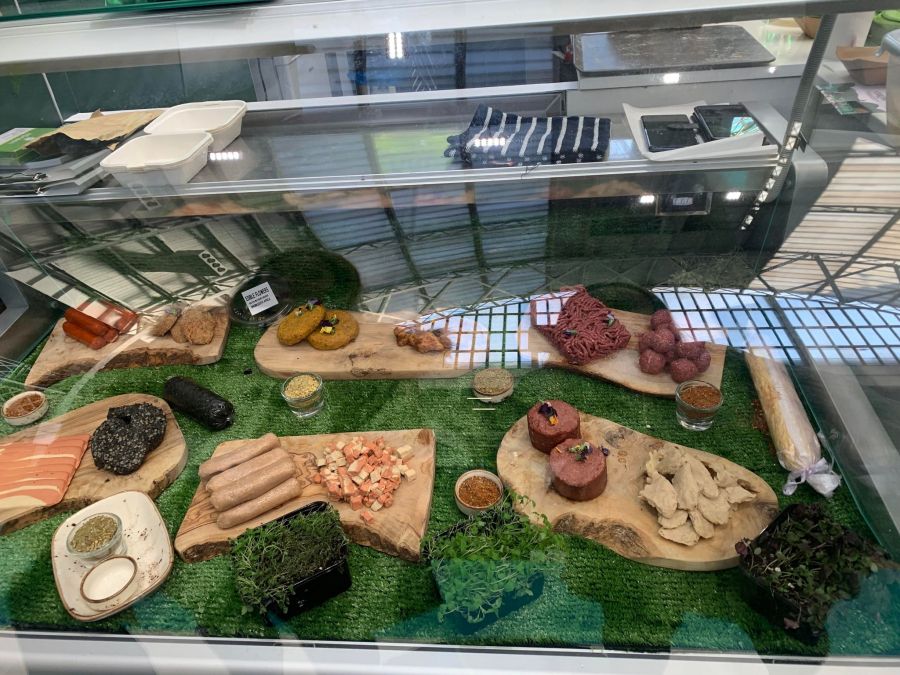 In summary, we thought it was great to see the variety and array of development and excitement in the vegan arena which makes it clear that it's not a fad and is certainly here to stay! From visiting the talks and demonstrations at the expo, it highlighted that the future for vegan will rely on improvement of products to make like for like matches for meat so that flexitarians will make the switch, and transparency of products and ingredients for consumer acceptance, whilst all trying to stay at a reasonable cost as well as taking into account sustainability.
If you're interested in our thoughts and learning from the expo, or would like to understand how we can help you develop your plant-based innovation, please contact us at mary.niven@dalziel.co.uk.