It's no secret that the UK cost of living is at an all time high is facing and us Brits are seeking new ways to reduce spending, with food costs being key.
Recent research by the Office of National Statistics, found that the price of meat in general rose by almost 10% in the year to the end of May. The average annual shop is set to rise by a staggering £10.25 every week if consumers buy the same products as they did last year (Kantar).
As a result of tighter budgets, shoppers are becoming more price savvy, swapping their usual brands, supermarkets and ingredients for own-label substitutes, supermarkets with cost incentives and cheaper alternatives to keep their spend to a minimum. In particular, own-label ranges are at record levels of popularity with sales rising by 7.3% and holding 51.6% of the market compared with branded products, the biggest share ever recorded (Kantar). Other evidence for own label interest comes from customer chatter. Analysis by agency Immediate Future shows a 28% rise in mentions of own label on social media between January and February of this year (Grocer).
Retailers are meeting this demand with Asda introducing their Just Essentials range which launched this Summer and is already in 33% of it's customers' baskets (Kantar). Asda has also expanded its 'Dropped & Locked' pricing campaign to include more than 250 products, which will remain for the rest of the year. Retailers are also driving loyalty cards with some retailers offering as much as half price deals when joining their loyalty scheme.
Tesco have been adding budget meals to their recipes on their website focusing on something to feed the whole family without breaking the bank as well as highlighting food waste, teaming up with Hellmann's to help consumers reduce food waste in home, as well as freezer friendly recipes that are great for batch-cooking.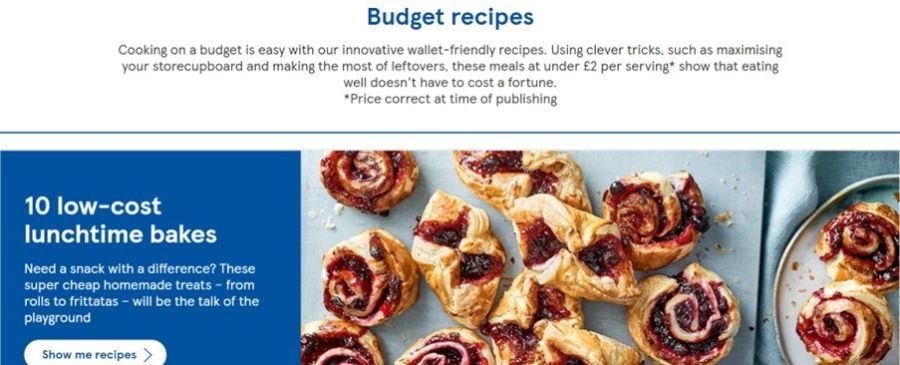 Aldi have teamed up with Mob, rustling up "simply delicious" family meals from £4.19 with the retailer adding, "when it comes to creating affordable and delicious dishes for families to enjoy, Aldi and Mob are on the same page of the cookbook. So, it made sense for us to team up and share some amazing recipes that anyone can make at home all at inflation busting prices". While Sainsburys have added "Feed your family for a fiver" to their recipe range on their website, featuring pea and mint risotto, spinach dahl and Thai green curry.
Dalziel Ingredients Saving Hacks
At these times of uncertainty, consumers may look to cheaper cuts of meat to save money. Reference to 'inexpensive' cuts of meat can often be controversial. At one stage, cuts such as oxtail and brisket were considered cheap, but the popularity and demand of these meats have risen and therefore, so have the prices. Off-cuts are often the muscles taken from an animal that work harder, hence when cooked they often require longer and slower cooking techniques. When cooked properly these cuts can be delicious.
Incorporating a flexi lifestyle. Adding some plant-based meals into your diet can help reduce the weekly food costs, with studies proving flexitarian diets with low amounts of meat and dairy reduced costs by 14% (Oxford University).
Pre-flavoured meats. Purchasing proteins that have been flavoured, spiced or rubbed with ingredients means you won't have to add additional flavour at home! How many of us have large spice racks or cupboards with ingredients that have been bought for one-off recipes and haven't been touched since! This hack saves consumers spending money on endless spices.
Head to our Instagram where this week's posts feature meal ideas to feed a family for under £5!
Shakshuka is perfect for the whole family – traditionally a Middle Eastern breakfast dish but we think can be eaten for any meal of the day! The guajillo chilli and lime seasoned wings can be served on your party table! Cheap and delicious – we dip ours in our Mexican spiced mayo. Next, there is Beef bulgogi served with rice, pimp with extra chilli for the heat lovers! Our juicy chicken gyros with tzatziki is served alongside a Greek inspired salad. Finally, beef mince keema seasoned with Indian spices and served alongside basmati rice and mango chutney. All delicious and importantly affordable!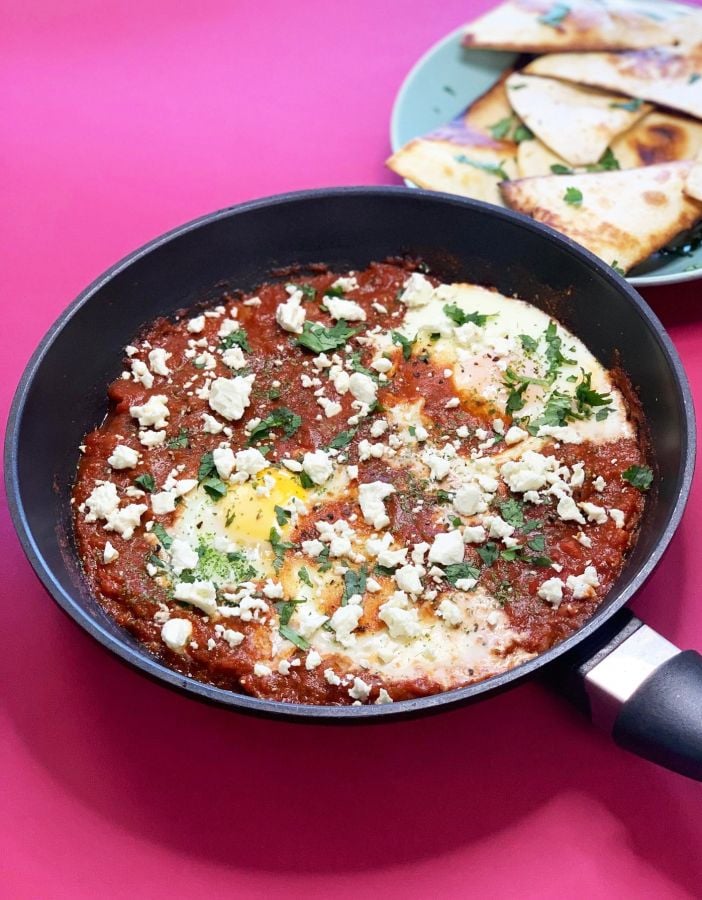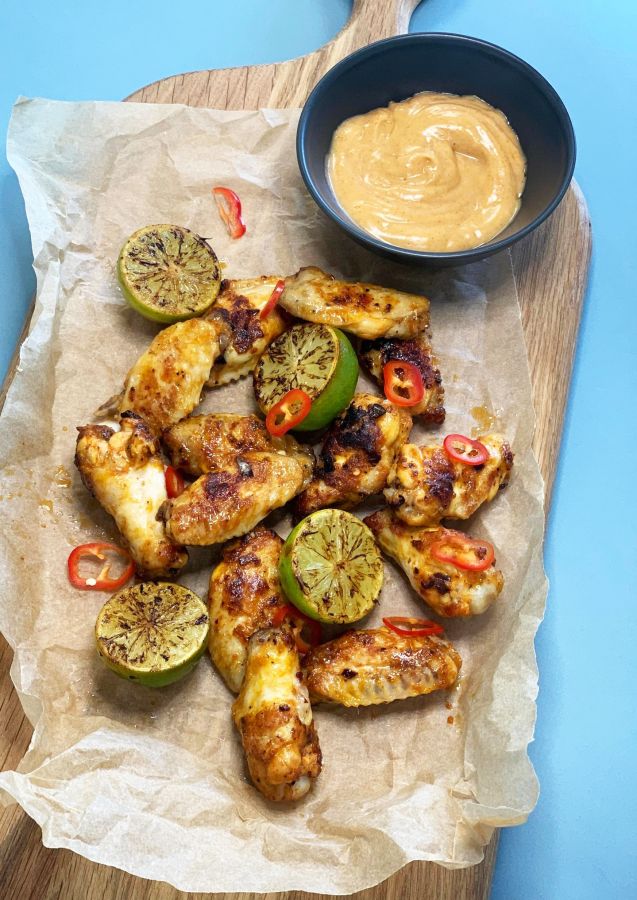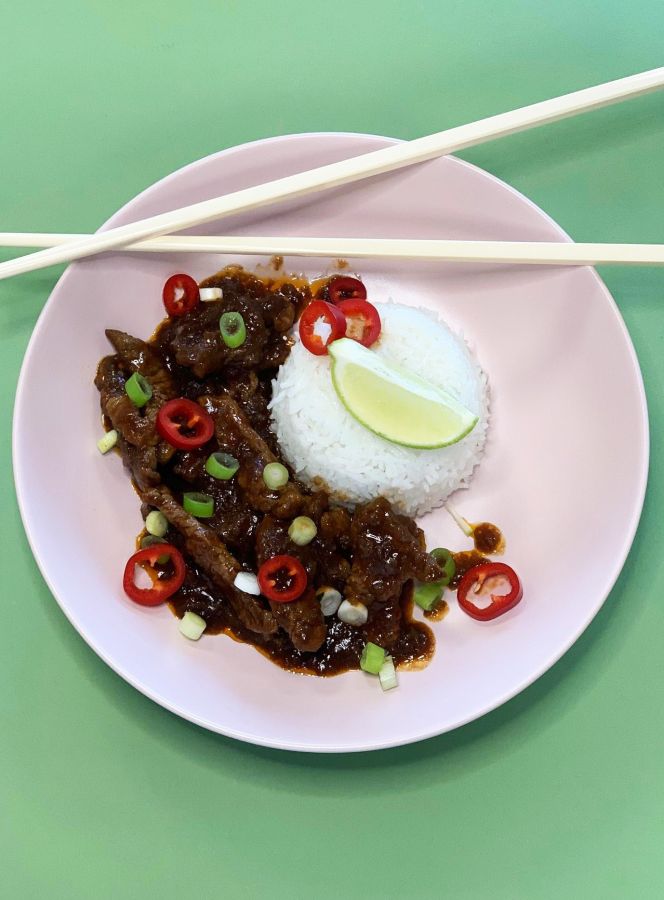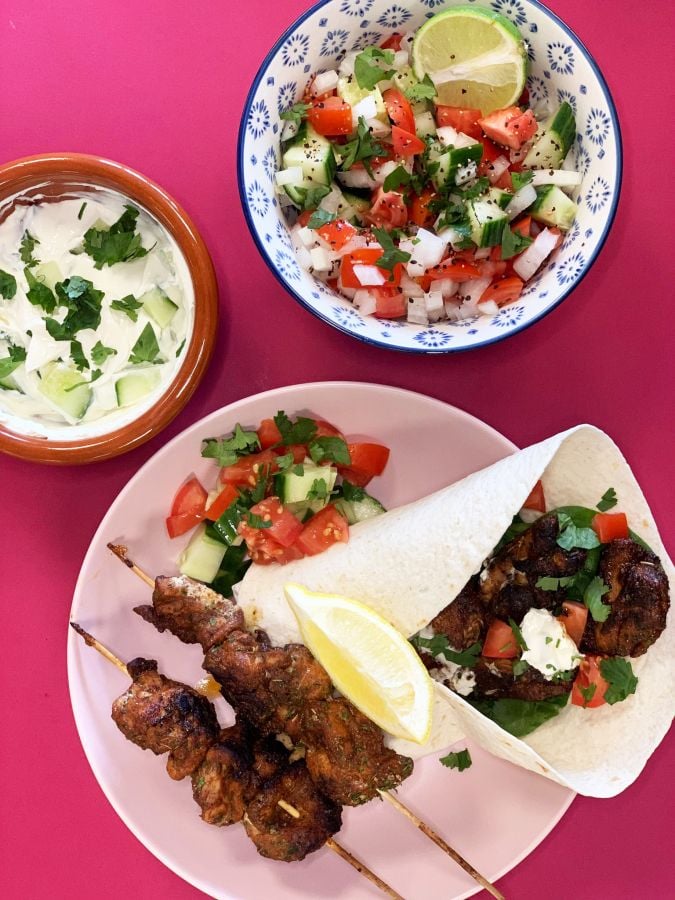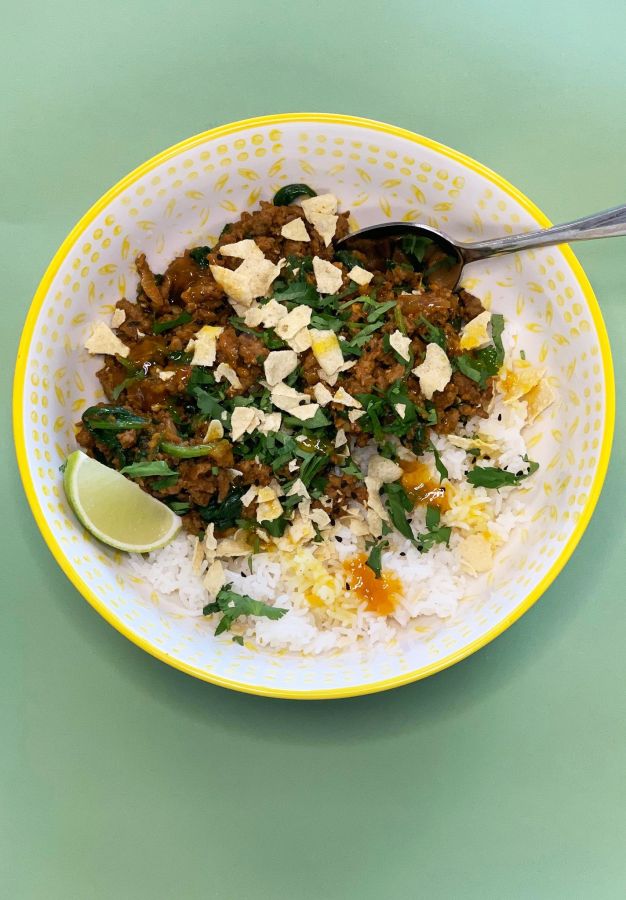 For media enquiries, please email: mary.niven@dalziel.co.uk