It's one of our favourite days – it's National Burger Day! While the hamburger started in the United States, its name is taken from the city of Hamburg, Germany.
A succulent beef burger is the backbone of any BBQ and in 2020 we saw a record number of barbeque meal occasions reaching 189.9 (Kantar). Burger sales were up 85.5% in the year to December 2020 (Kantar). Whether it's topped with cheese or bacon, dolloped in mayonnaise, or layered with gherkins and lettuce, we are seeing the meat used within burgers increasing in quality. Are you drooling yet?
We have seen endless flavour profiles in both fresh and frozen markets, there really is something for everyone! Premium quality burgers have stormed the market, from 100% British B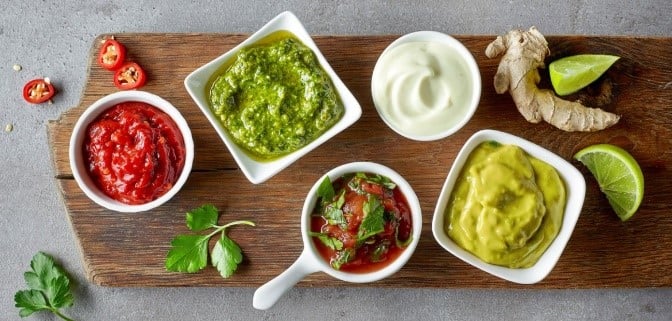 eef burgers to 'loaded' burgers. Sauces are also closely linked with burger. Exante's report found that the nations top condiment was Sriracha, with Ketchup coming second place and Wasabi and Mayonnaise finishing third and fourth. Our NPD sauce team works on identifying the next best sauce flavour combinations, from dipping and mop sauces to pastes and sachets, we can do it all.
Vegan and vegetarian burger options have also become increasingly mainstream, with the market doubling in size over the last 5 years (Kantar). As a result, we have seen a huge number of plant-based burgers on the market this year with shifts in protein types and a trend in flexitarian diets. The flexitarian consumer now dominates the growth in the plant-based sector as they have now moved into the mainstream.
How can we help?
If you want to hear all about current and future burger trends that we're predicting here at Dalziel Ingredients, please get in touch.