Welcome to Dalziel Ingredients...
Dalziel Ingredients specialises in creating bespoke seasoning blends and functional blends at its state-of-the-art factory and new product development centre in Gateshead.
The group started blending dry seasonings in the 1970's and there has been continual investment as the business and demand has grown. Dalziel Ingredients purpose-built Grade A BRC accredited dry blending site also has a dedicated gluten free line.
Dalziel also has its own network of regional distribution depots stretching throughout the UK.  This means it is ideally placed to service just in time deliveries utilising its own fleet of over 120 vehicles.
Part of the Dalziel Group
Independent privately owned business
Dalziel Ingredients are a major supplier of functional and flavoured blended ingredients to savoury food processors across the UK.
Dedicated Gluten Free line 
Functionality, appearance and flavour are all important trademarks of the Dalziel Group, which has a heritage as a market leading, family-owned food service specialist going back nearly 90 years.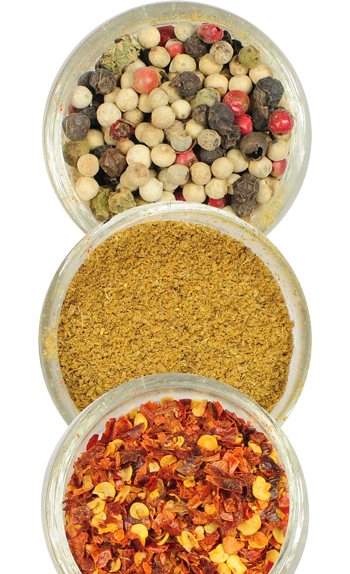 Bespoke seasoning blends and functional blends for a wide variety of food types & cuisines.