You can't get bored of eating out in London. This city's restaurant scene offers a rich array of different cuisines and flavours. We visited 4 restaurants in 1 day with the aim to develop our understanding of how we can translate restaurant quality foods, flavours and formats, back at our NPD kitchen. From each restaurant, we have highlighted our 3 standout dishes.
Empire Empire, All Saints Rd
Empire Empire is a mash up of nostalgic 70's glam, alongside an Indian disco with classic curry house-style to create a fresh and modern restaurant set in an Indian colonial-style dining room with a touch of Italian chic. With a photobooth placed in the middle of the restaurant and the dishes served on retro crockery, the setting was warming and fun.
Lamb burra kebab. A delicate kebab, grilled on charcoal to give a unique smoky flavour, served on old school floral crockery.
Buttered Chicken. A rich and creamy, tomato sauce with added butter with a smoky back note flavour from the tandoor.
Ox cheek raj kachori. Forget the traditional lentil filling, this Kachori is living life on the wild side with succulent ox cheek meat, on a bed of a heavily spiced laal maas sauce, packed full of garam masala, cumin, and chilli, outstanding.
A side of raw, sliced red onion accompanied the dishes, liberally sprinkled with chaat masala. Fruity and tangy, this spice blend is used in many Indian street snacks, chaat masala brings bright, tangy spiciness to both sweet and savoury dishes.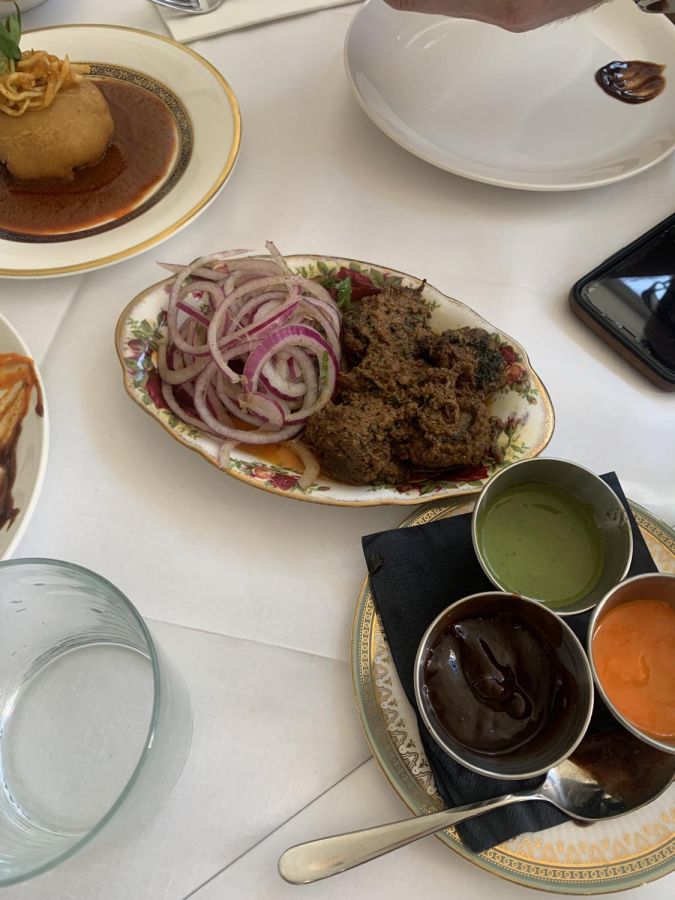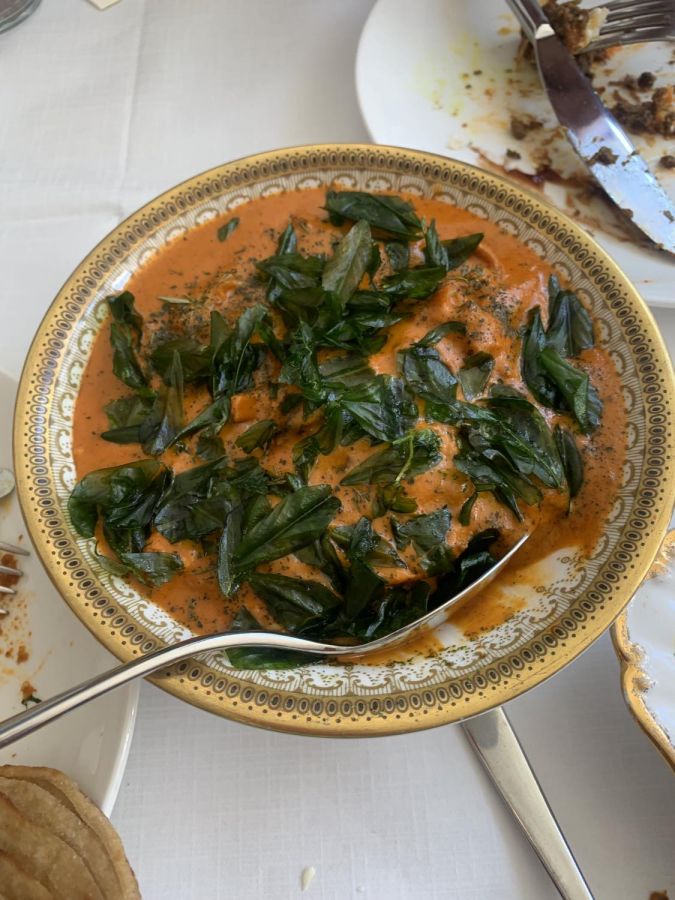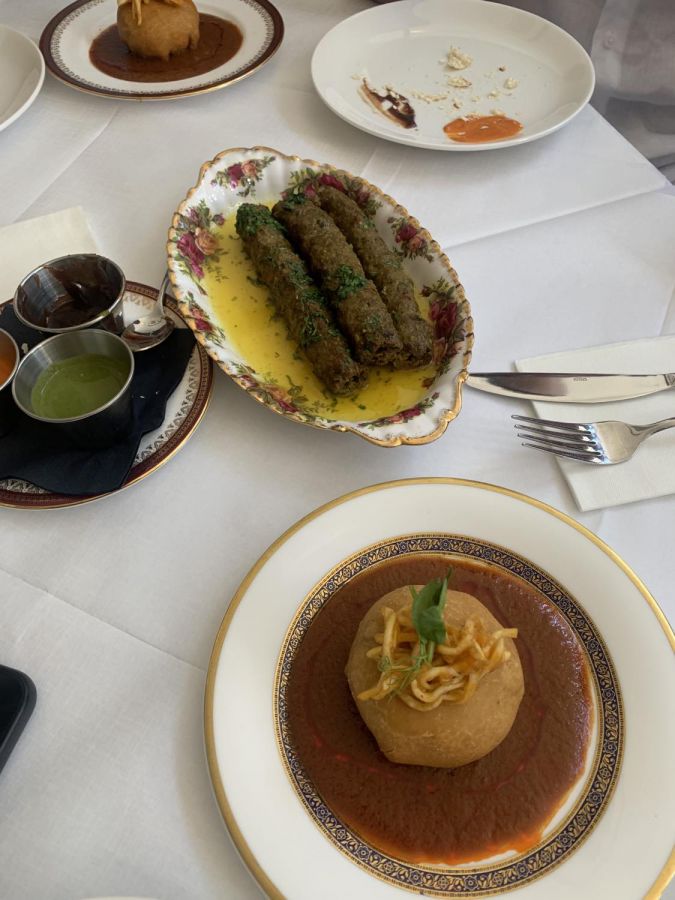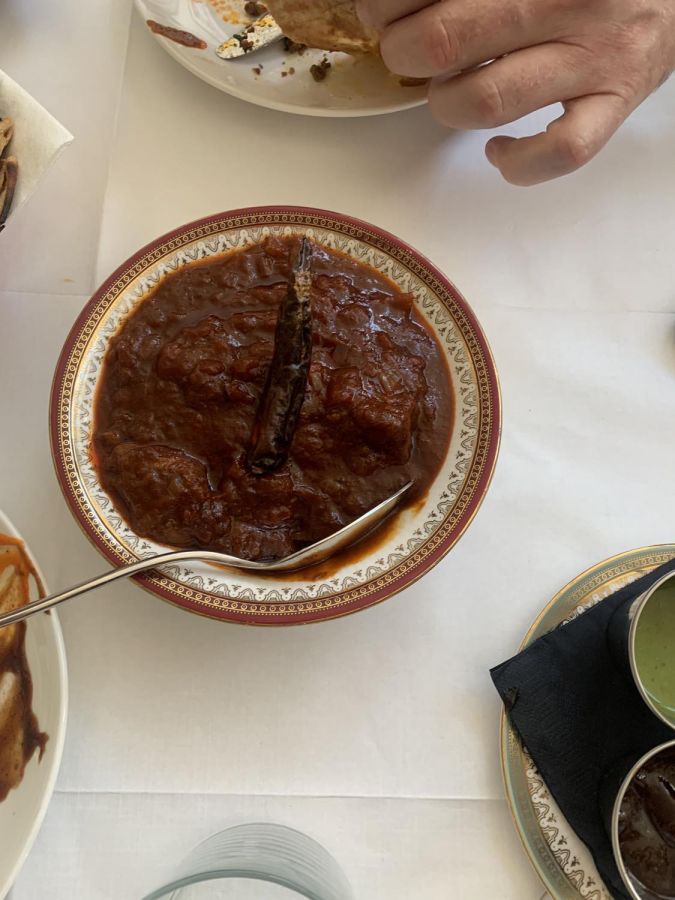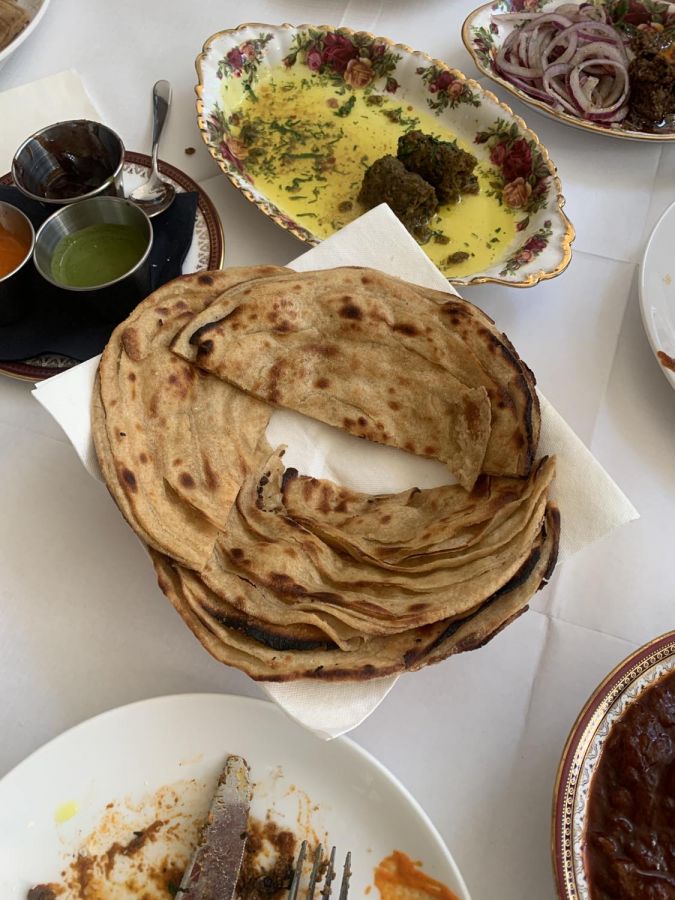 Akub, Uxbridge St W8
A Palestinian restaurant celebrating the rich diversity of ingredients and culinary traditions from the region, working with locally sourced British ingredients. Inside, we were led up two further flights of stairs, winding past olive branches and warmly lit dining rooms until we felt as if we'd been seated in an open garden.
Crunchy Mansaf. A traditional dish of lamb cooked in a fermented dried yoghurt sauce, crunchy Mansaf. This dish was traditional levantine flavours, with a twist. The mansaf is made by incorporating the pulled lamb shoulder, shaped with the rice into balls and wrapped in thin shrak bread then deep fried. Served on a bed of homemade laban jameed, a yoghurt tasting similar to parmesan. Flavours of the region, transformed into a unique, innovative dish.
Short rib fatteh. Slow cooked British beef short-ribs, with spices from Palestine, then a layer of toasted spicy focaccia to soak up the flavourful juices of the meat. Covered in a rich, garlic yoghurt topped with some finely toasted shrak bread, pomegranate seeds and microgreens for texture.
Lamb neck. Optimising an underused cut of meat, the lamb neck was show cooked in spices such as fenugreek, cumin and all spice. Served alongside a 'Shatta' sauce. Originating in the city of Gaza, Shatta is a paste of ground chillies and olive oil, with optional vinegar and spices for flavour – adored by many in Palestine.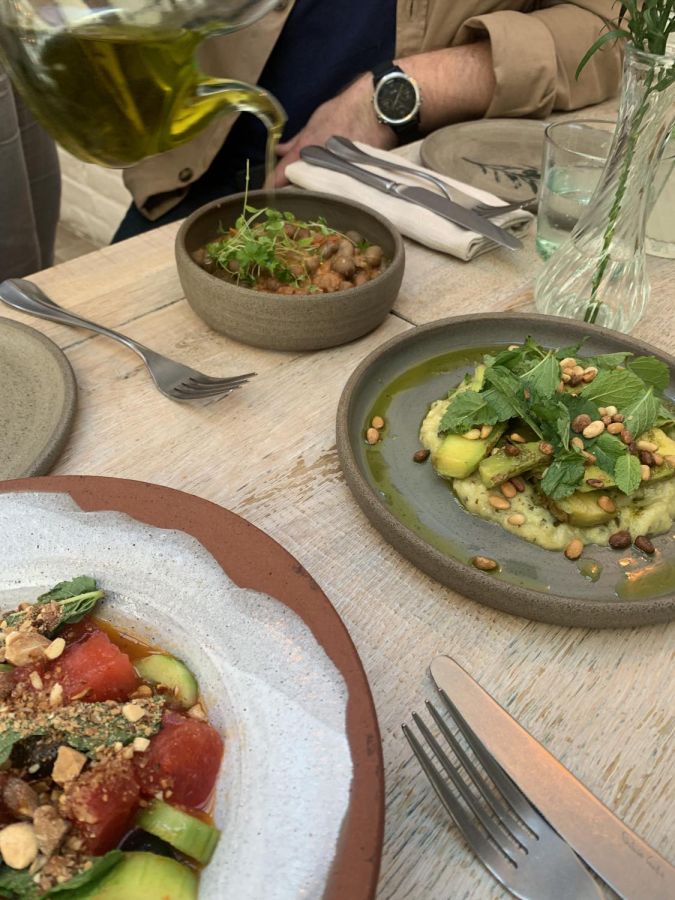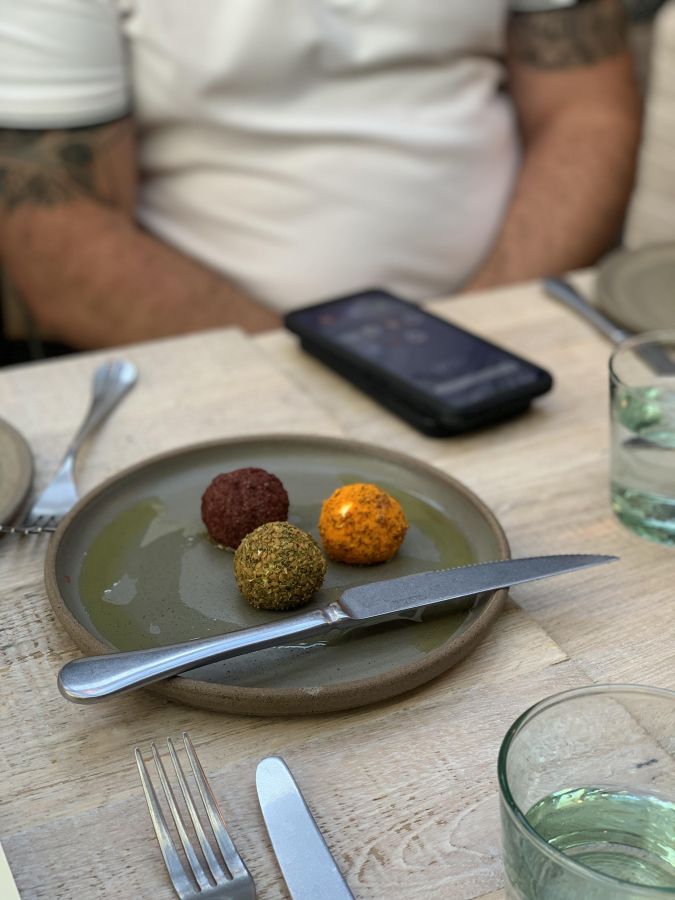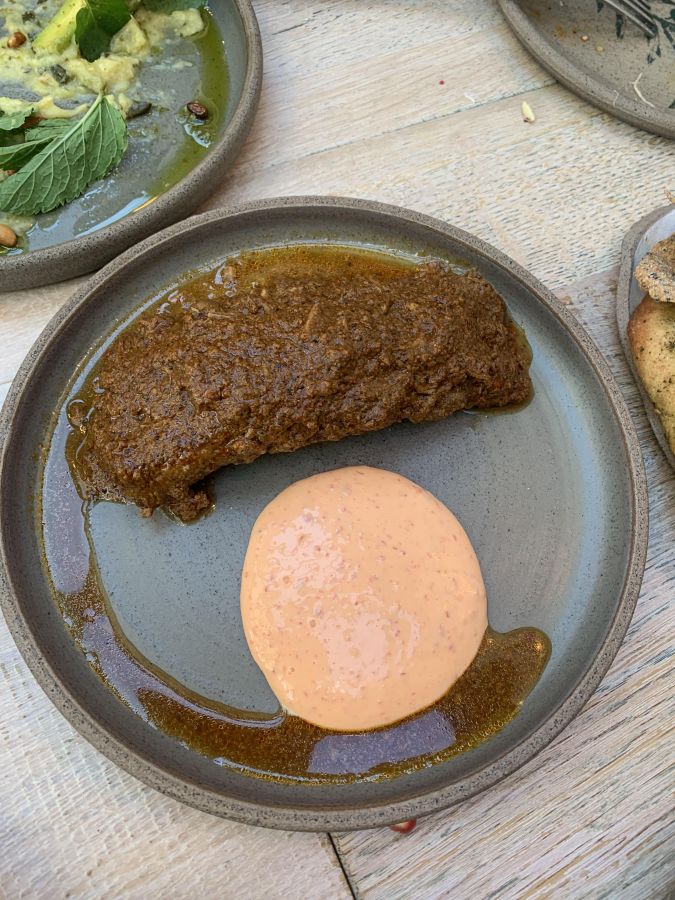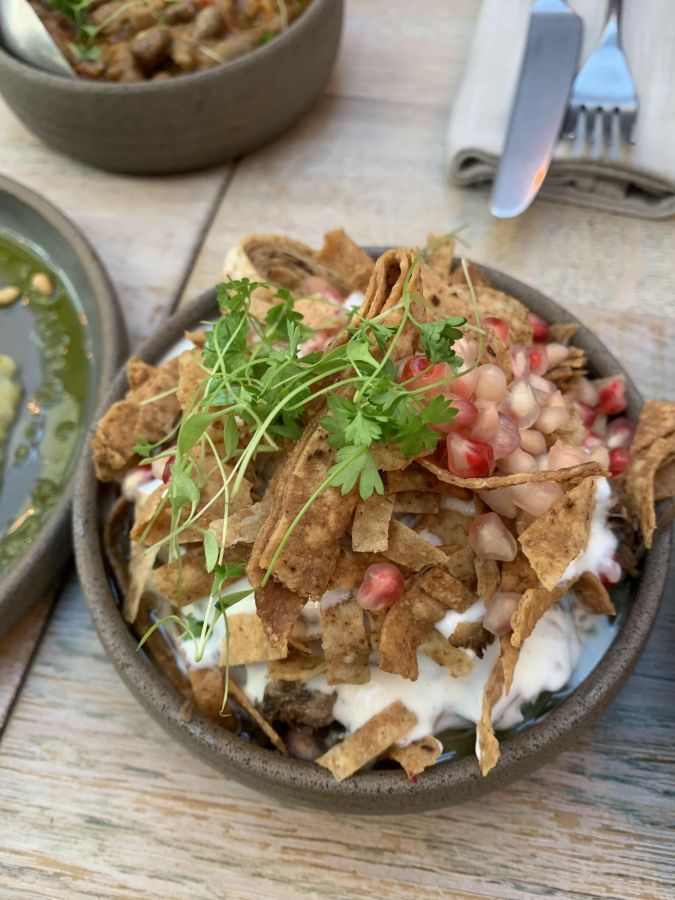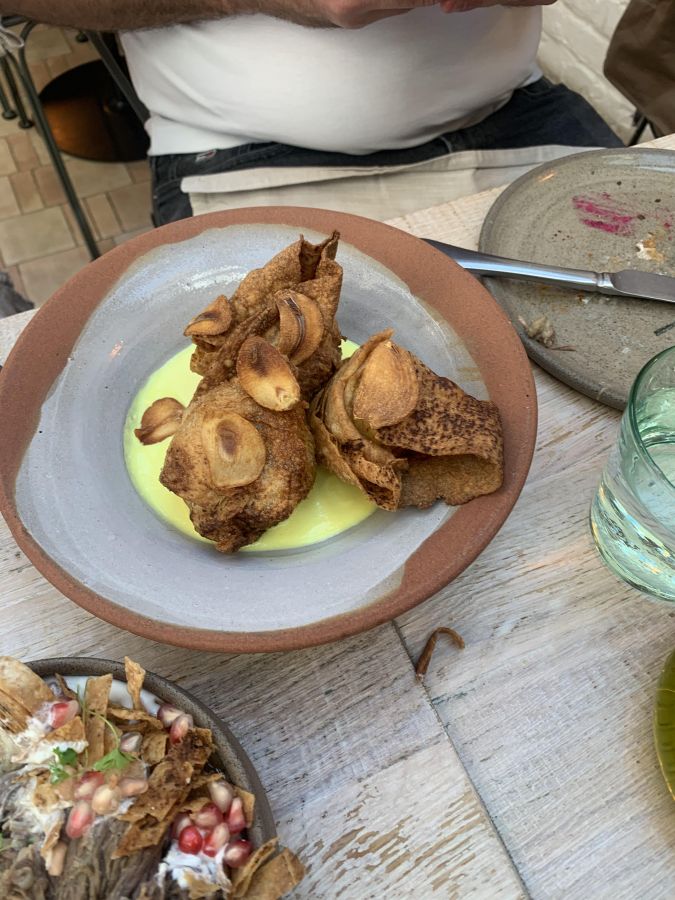 Nessa Soho, Brewer St W1
A modern bistro that celebrates seasonal British ingredients and adds a touch of class to Soho.
*there was a theme throughout this menu – fresh jalapenos*
Black Budding Brioche with brown butter noisette. Pure rich, indulgence. Brioche loaf with a black pudding centre, swimming in brown, nutty butter, perfectly caramelised but a deep richness.
Grilled plums yoghurt, jalapeño & almond salsa. in keeping with the plum trend of 2023. This fresh dish had all the flavours and textures necessary. Hot grilled and slightly charred plums, on a bed of creamy yoghurt, fresh and spicy jalapeno with a crunchy almond salsa.
Flank steak chilli & herb salsa. Classical dish served and cooked to perfection. A comforting dish with a gourmet twist. The chilli and herbs added freshness to the dish.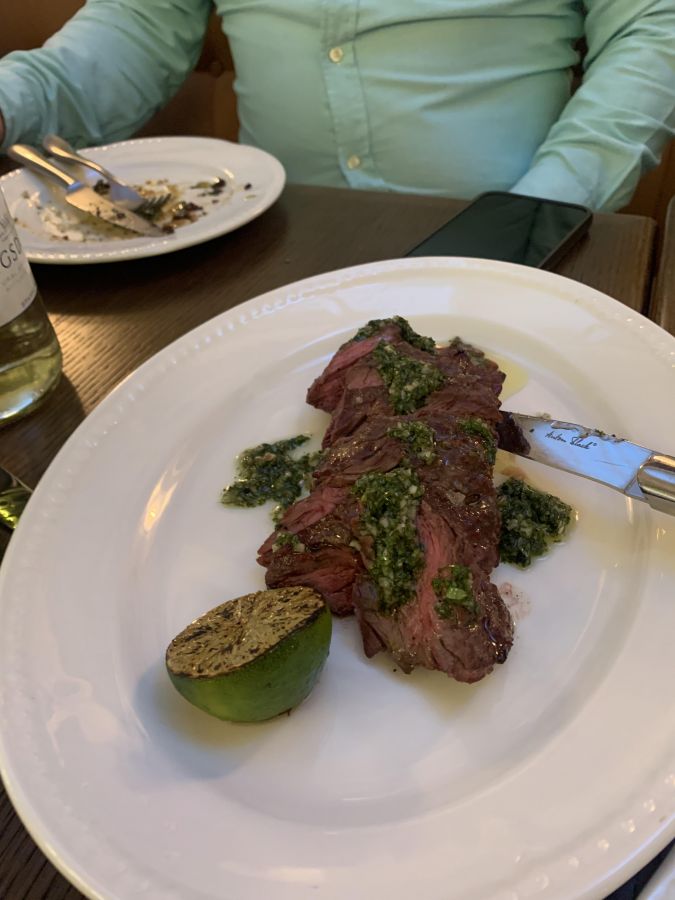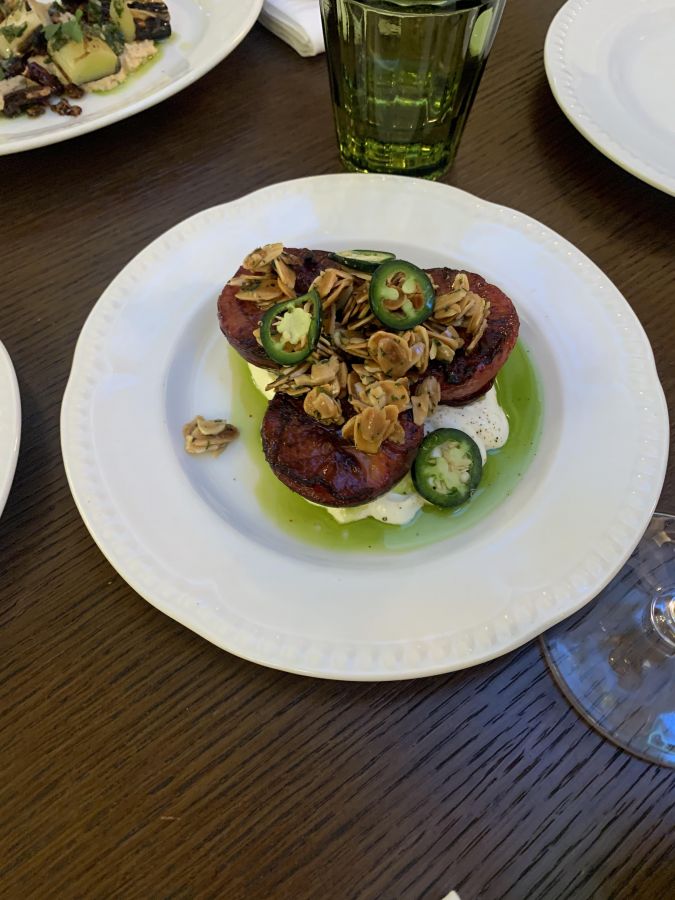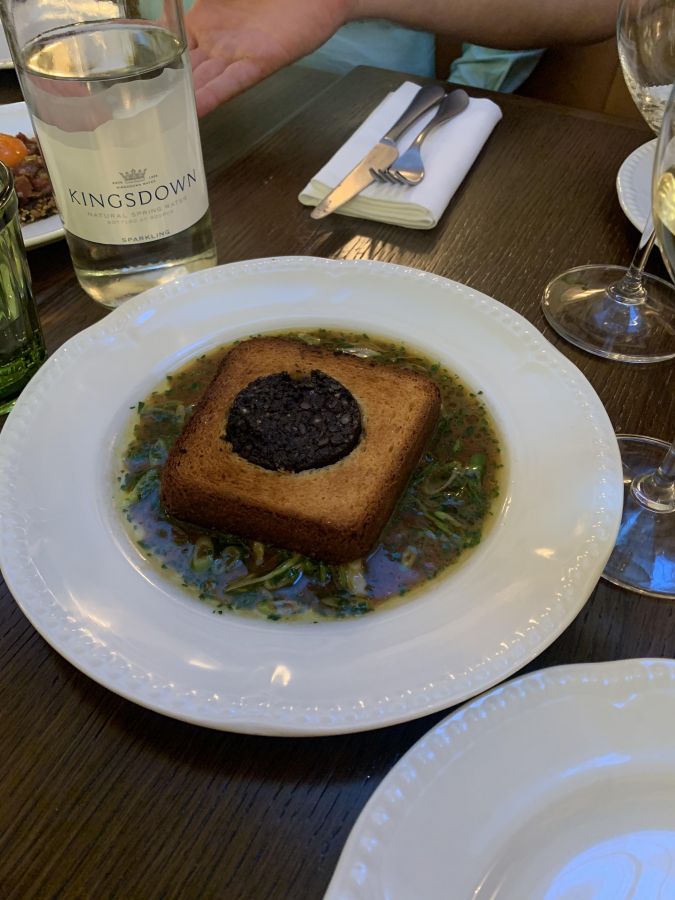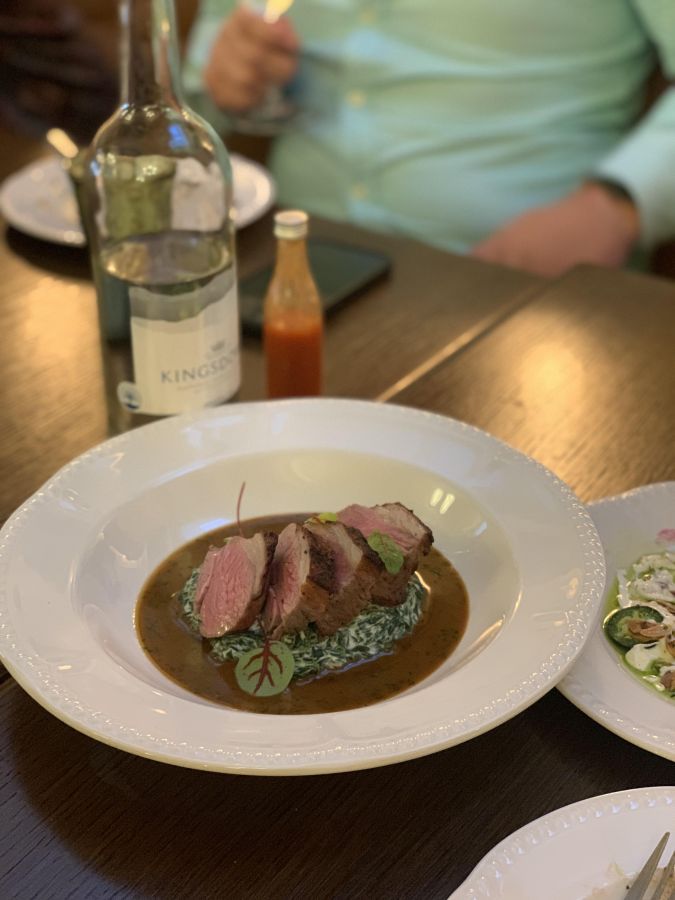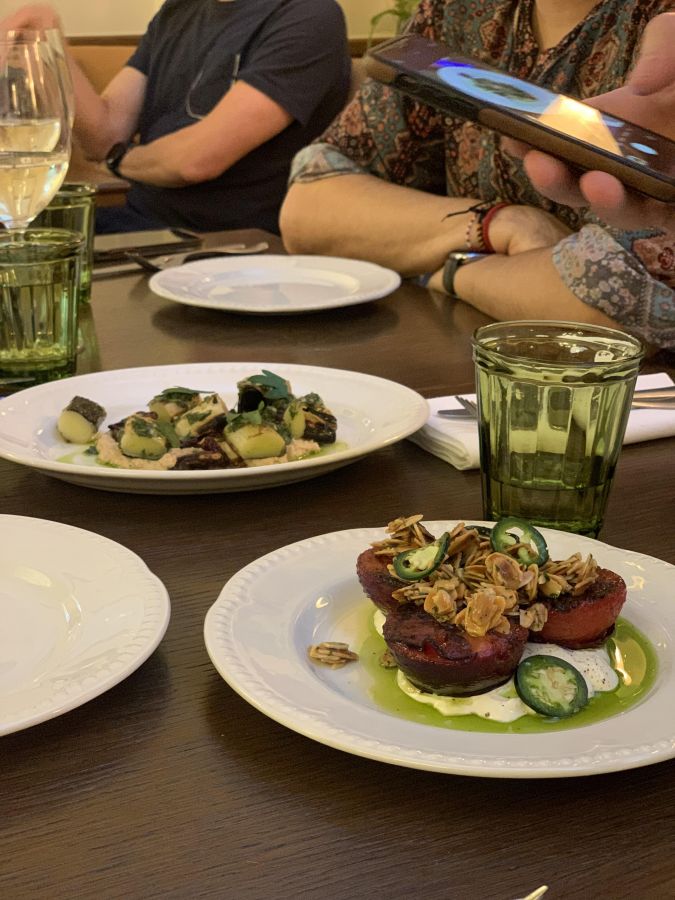 Kapara, James Ct Manette St W1
Focus on Tel Aviv style all day (and night-time) dining, hyped for its fun, kitsch, hedonistic veneer, lauded for its incredible food.
Prawn Baklava. King prawns, wrapped in a kadaifi pastry shell, sticky bitters, sour cream mayo, persian lime, nori dust, pistachios, rose. Traditionally a sweet Greek dish, this was a truly different yet showstopping way to present prawns. The kataifi pastry, almost spaghetti looking, which gave it a crispy crunch.
Kapara hummus. perfectly smooth and packed full of rich tahini and topped with brasied oxtail, amba spice, coriander, shallots, sumac, pita. Pure indulgence!
Braised Ox-tail. A one pot autumnal meal, served in a cast iron dish in the centre of the table. Overnight braised ox-tail with Israeli cous-cous with saffron, harissa, red wine and orange jus. Topped with green grapes which cut through the richness and added a freshness to the dish.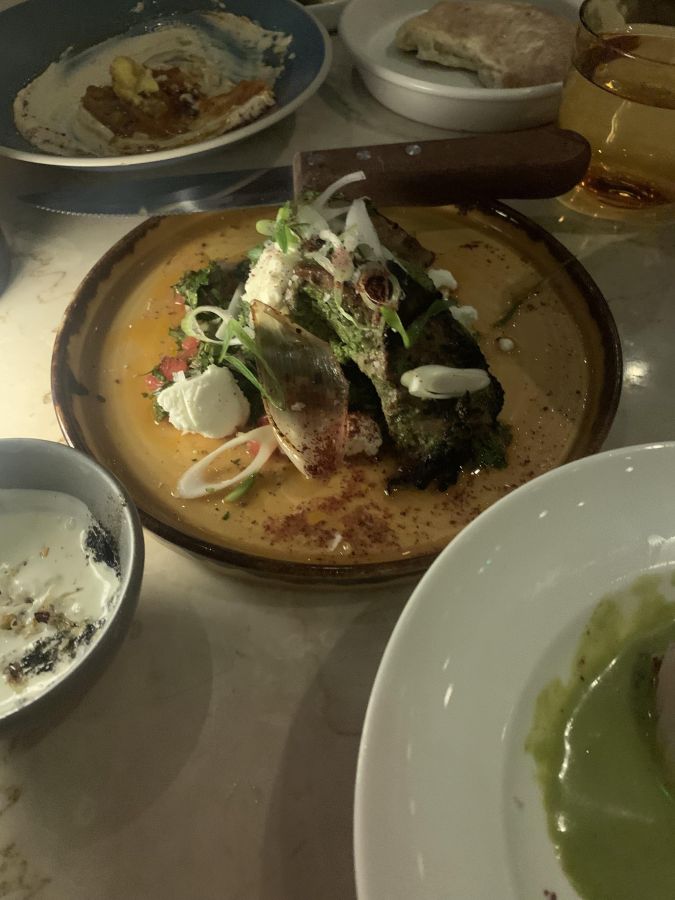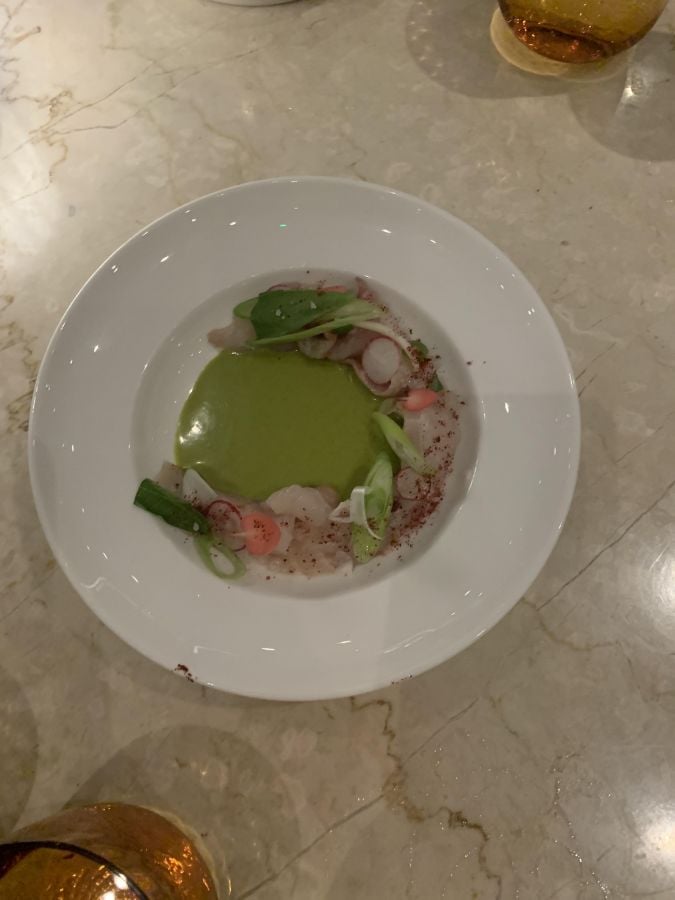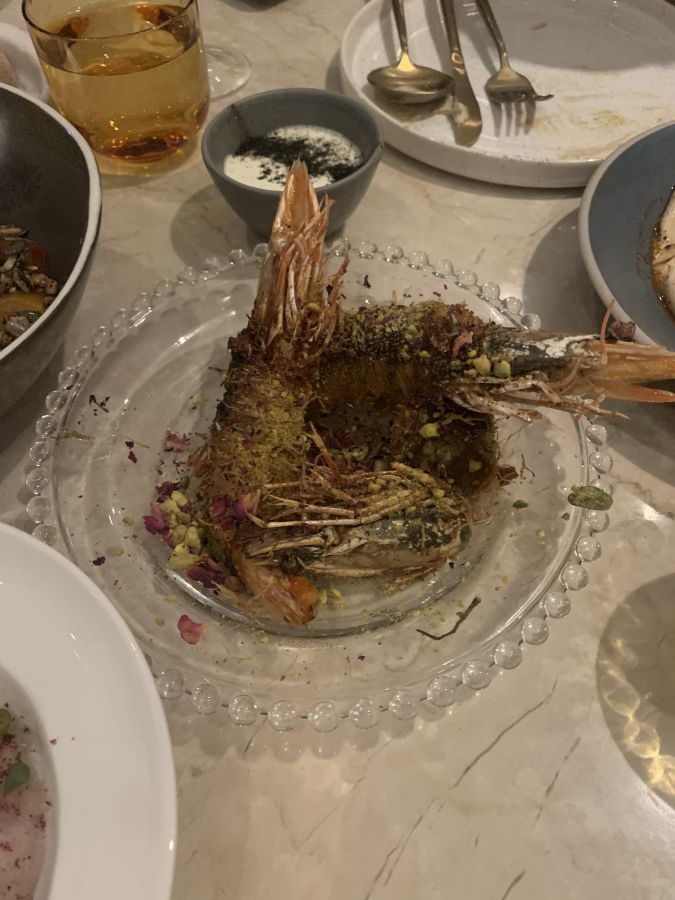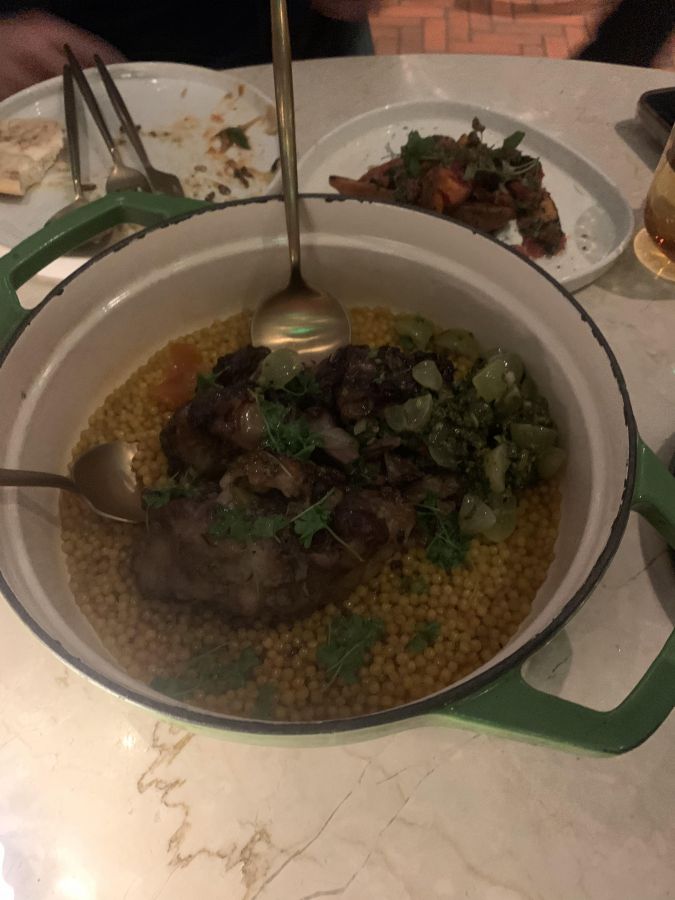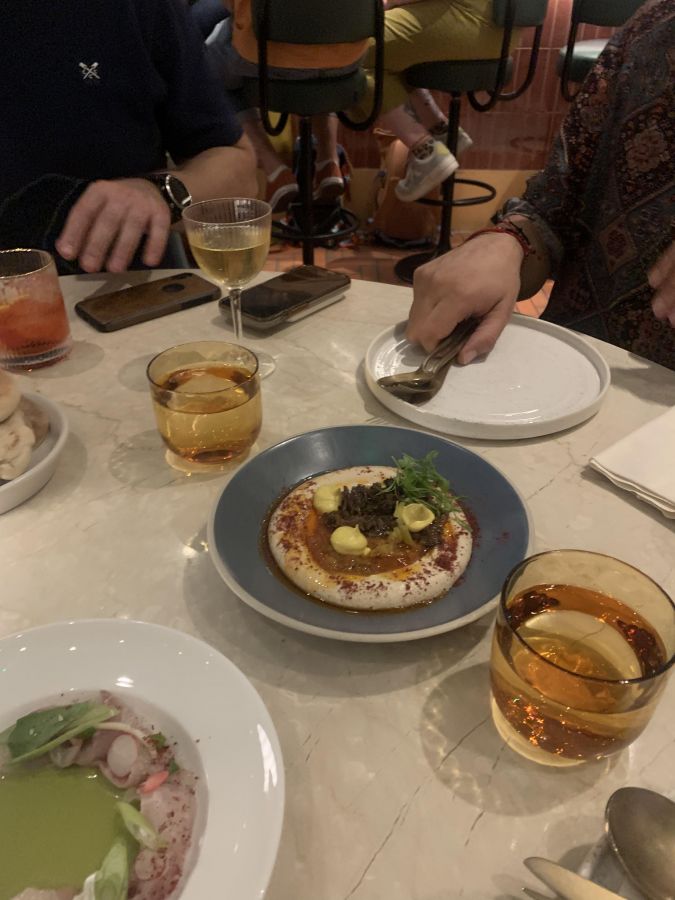 For media enquiries, please email: mary.niven@dalziel.co.uk.