We headed back to Wylam Brewery, this time for their Mexican stand off! The sun was shining, music playing and there was an overriding smoke aroma coming from the vendors.
There were several street food vendors that took over the brewery and dished up everything from tacos and tostadas to burritos, enchiladas, fajitas and much, much more!
A round up of what we ate:
Cantina, Baja 'Fish' Taco:
The lightest of light batter, soft flaky banana blossom that replicates a flaky soft white fish. Paired with fresh coriander and zingy spicy hot sauce, creamy avocado, crunchy cabbage and pink pickled onions.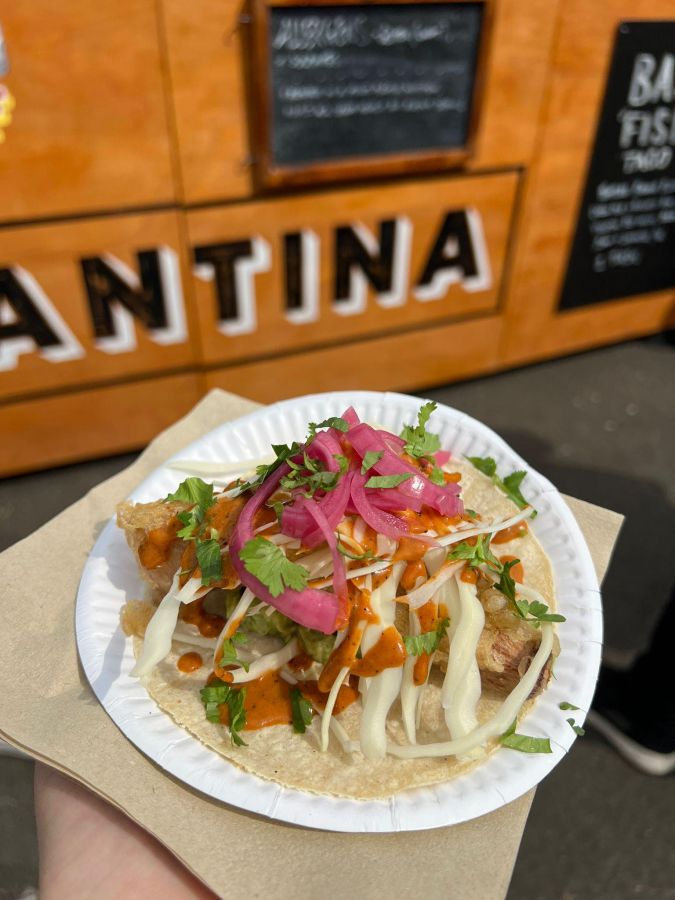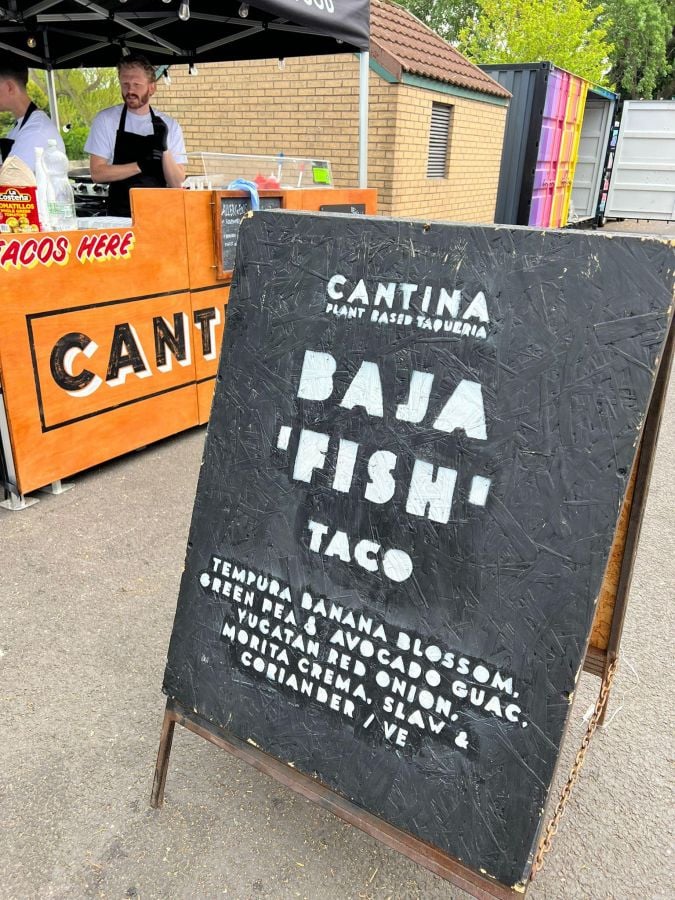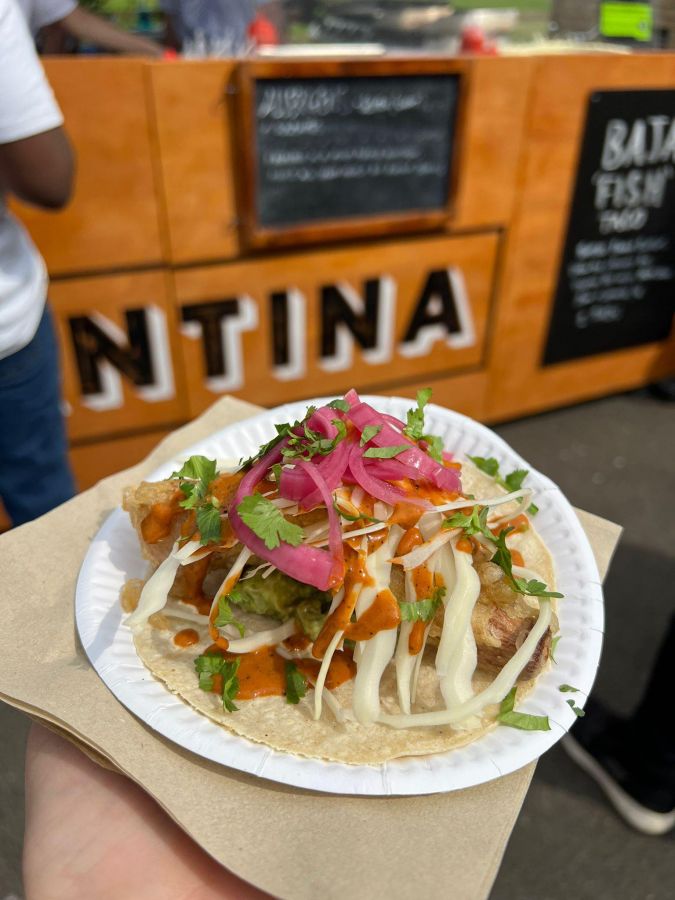 Smashed It, Beef Patty Taco:
Juicy beef patty, topped with creamy burger sauce and layered on a crunchy fried taco. A drizzle of cheese sauce, crunchy spring onions and zesty lime guacamole finished this taco off! The perfect American/Mexican combo, a loaded patty taco.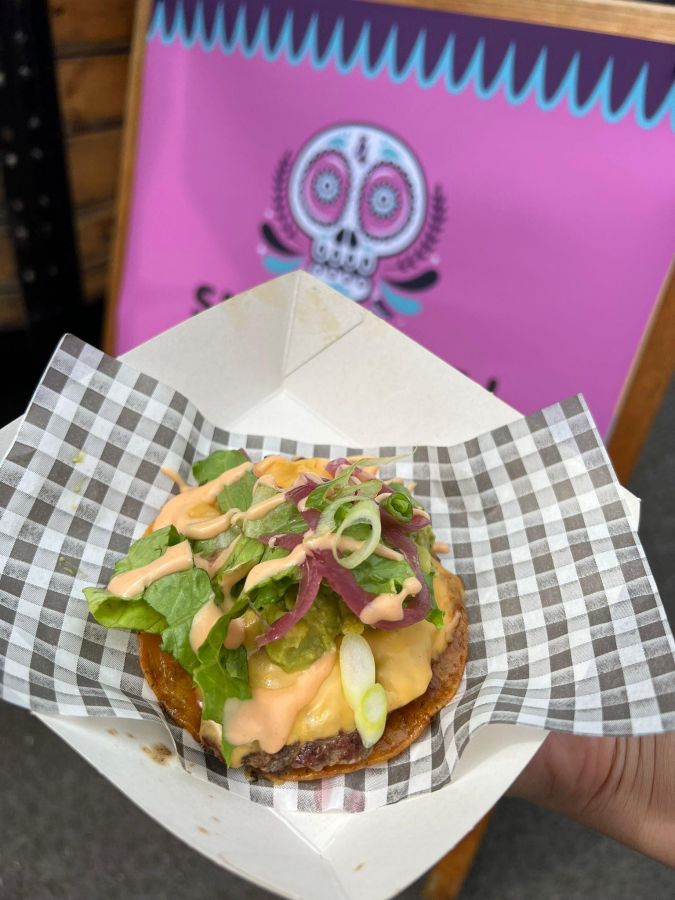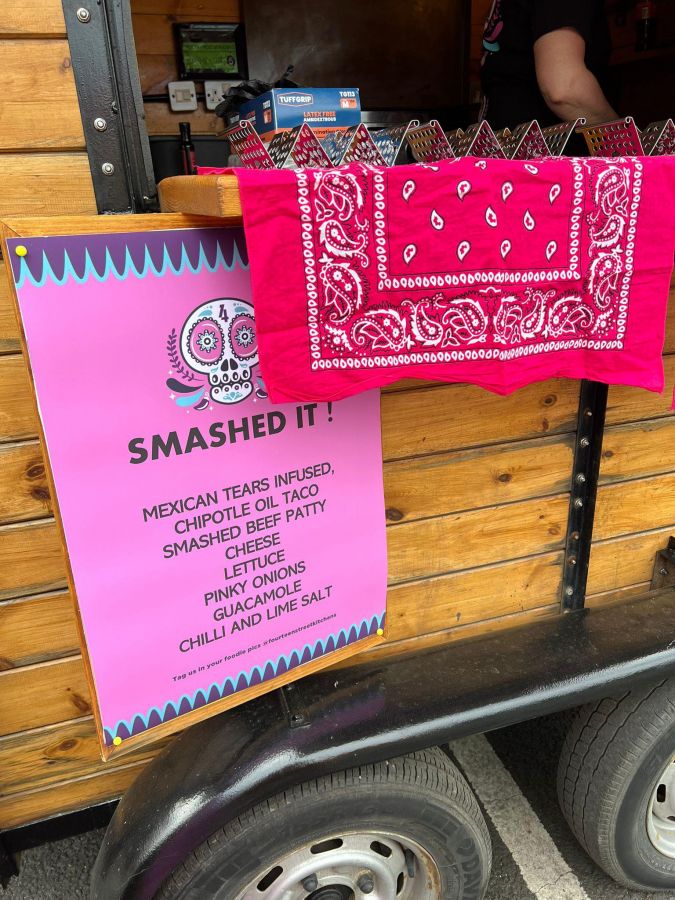 Good Time Tacos, Korean Fried Chicken:
Crunchy chicken, with savoury yeasty Asian flavour notes. Coated in spicy sweet sticky sauce, crunchy and vibrant veg, topped with creamy miso mayo.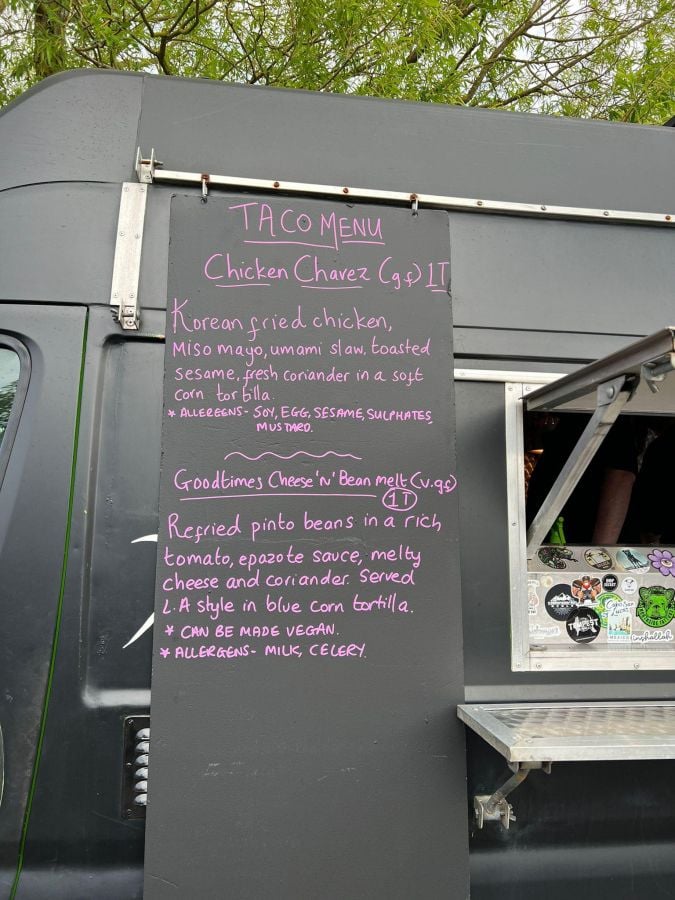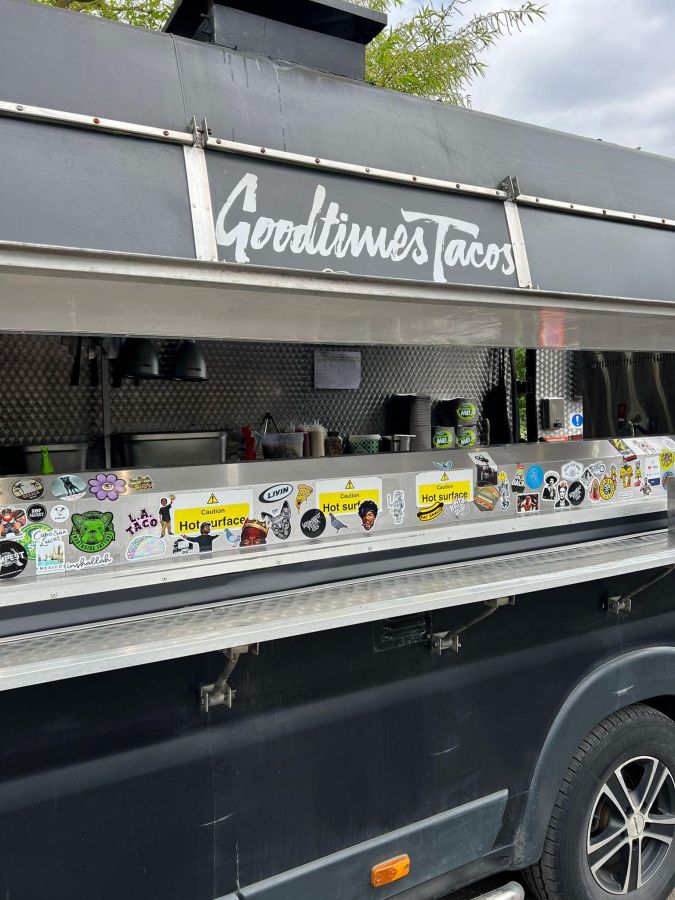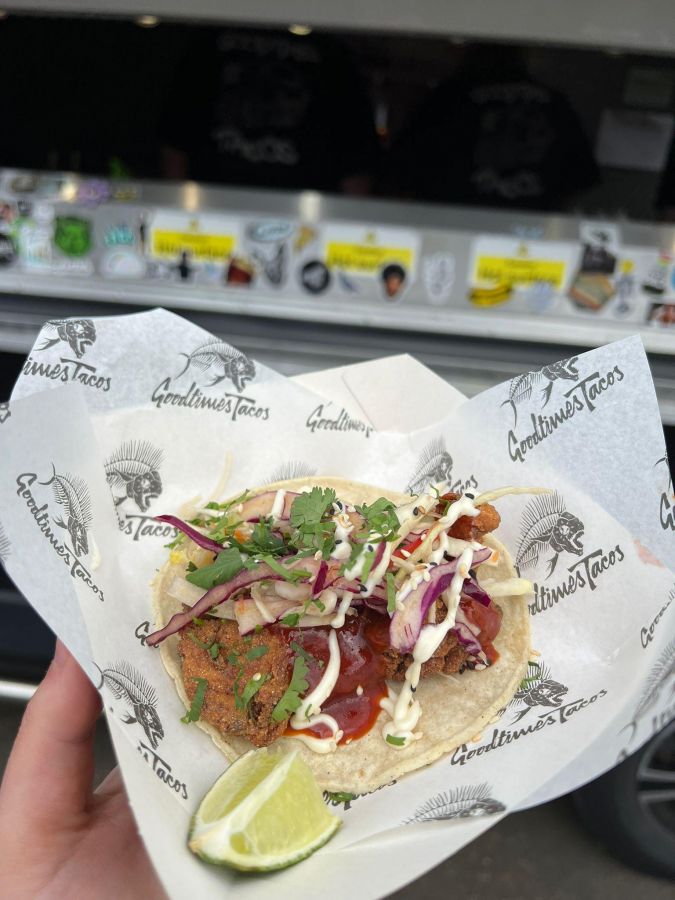 Asada Torta, Lobo Rojo:
Soft bun with a chewy bite, salty cheese, melt in the mouth steak, fresh herbs and chilli adding a hit a colour, raw onion and slight kick from the fresh chilli.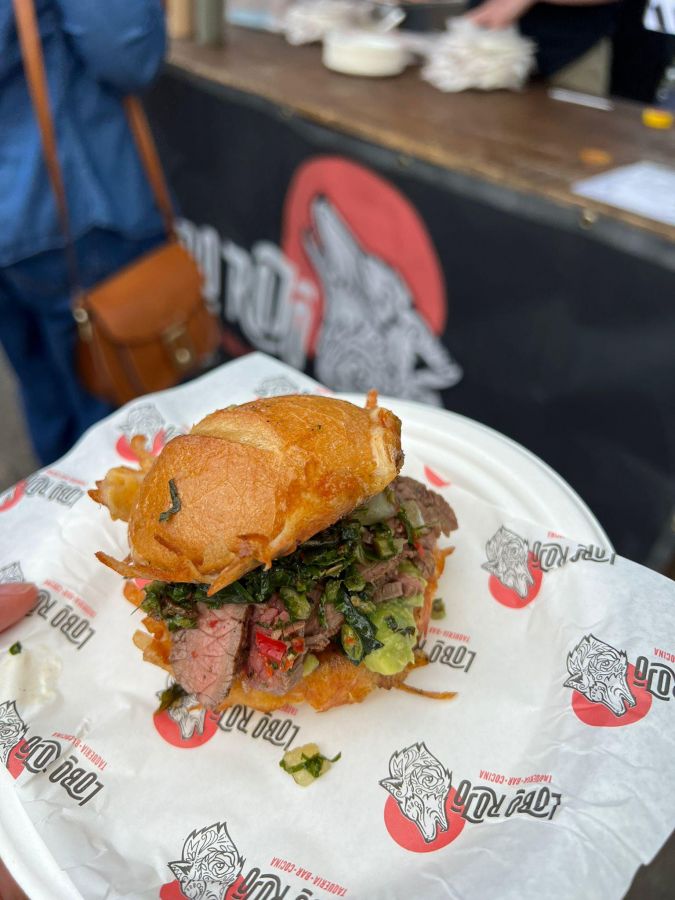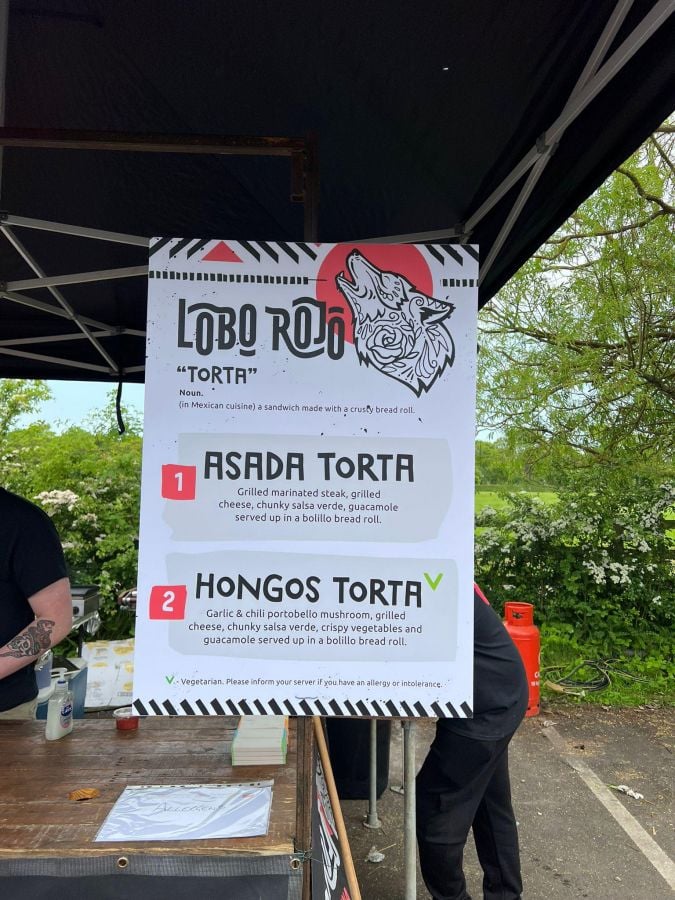 Pollo Loco, Cornflake Chicken:
Thick crispy coating with hot sweet, sticky sauce. Juicy tender chicken, crunchy fresh coleslaw, creamy chipotle mayo and tangy onions. We loved the novelle element of eating from a stick!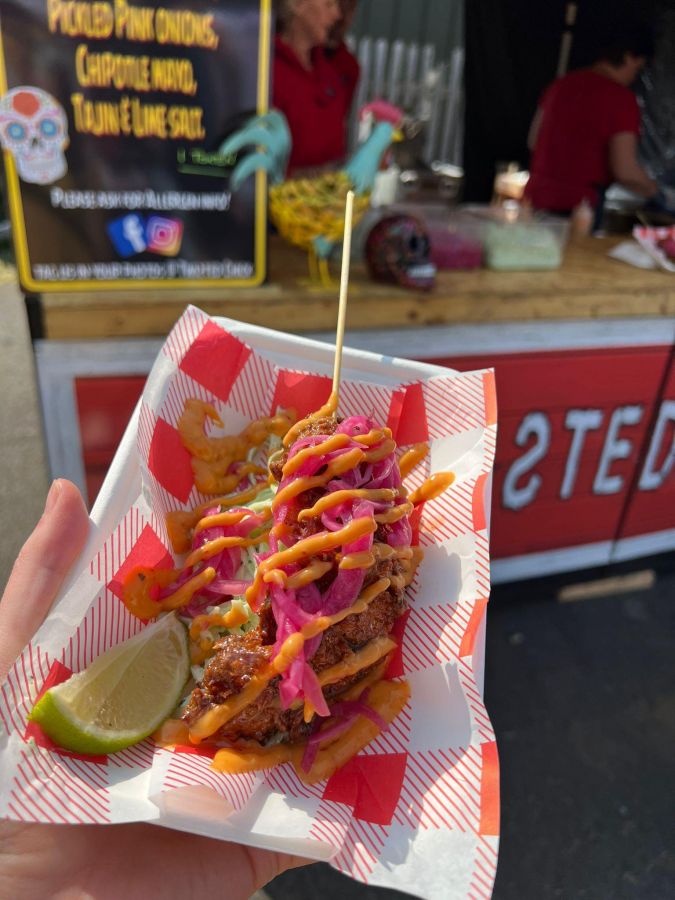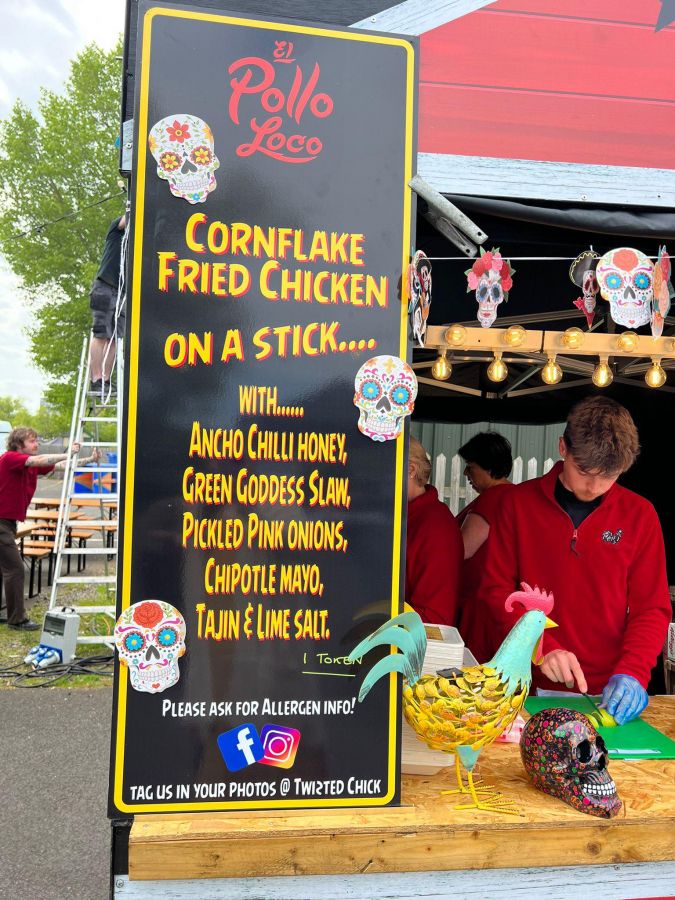 Birria Bella, Short Rib Taco:
Juicy beef, with a savoury hit and bone marrow broth for dipping. Stringy melted cheese and crunchy taco. An array of textures and hit of flavour.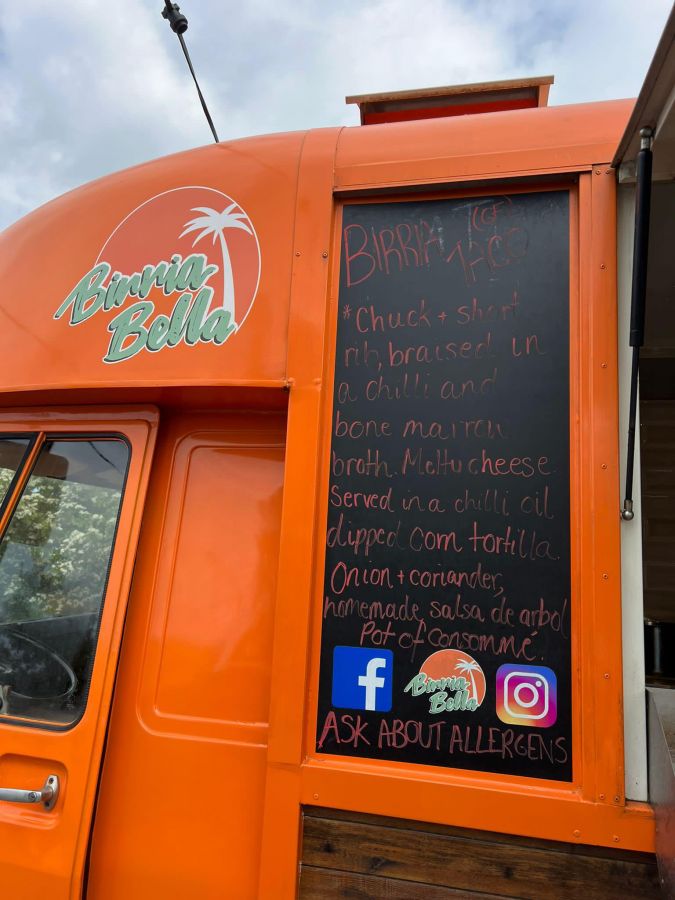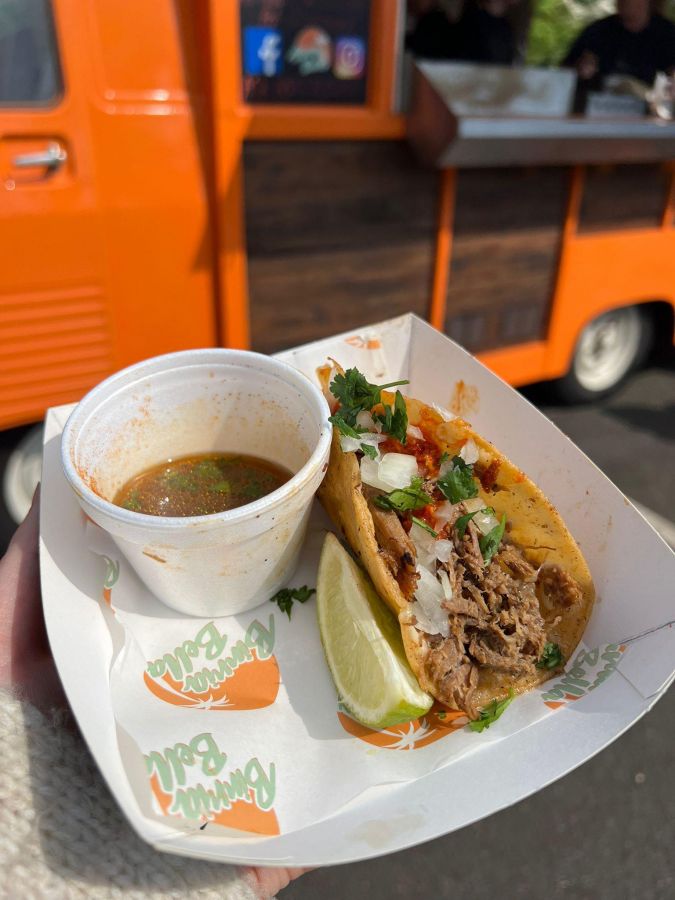 Birria Banger Taco:
Similar to the short rib Birria Bella taco – juicy beef, a side of dipping consume, melted cheese and crunchy taco.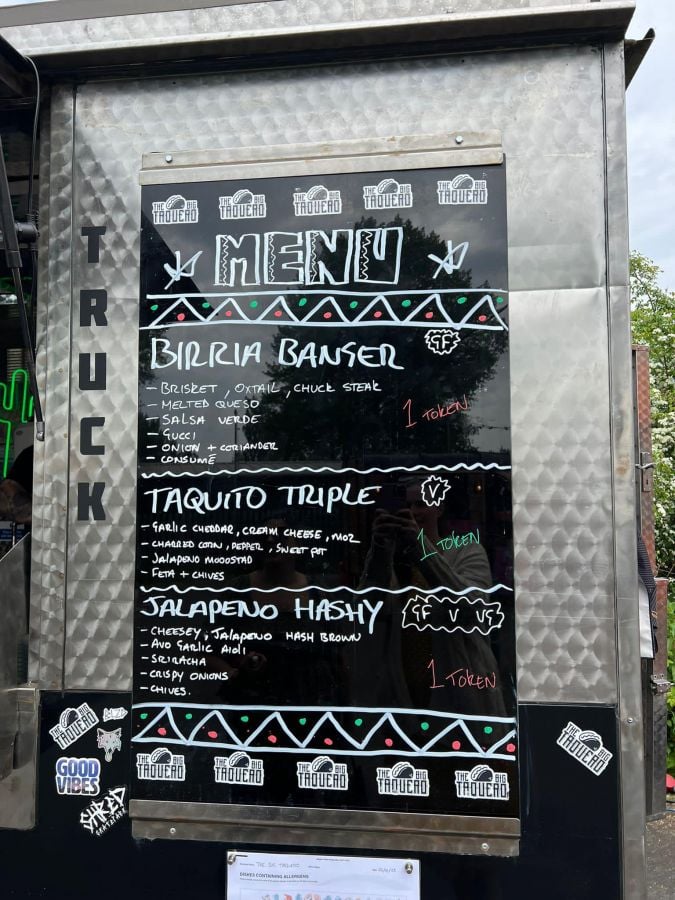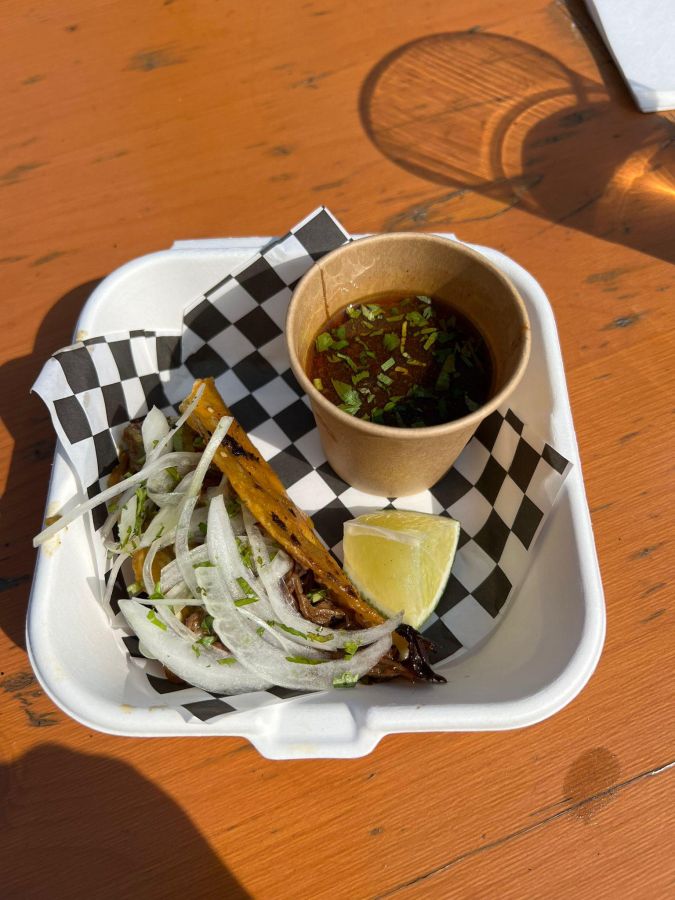 Square Pizza: The Red top
A thick  slice, with crusty caramelised cheese crust, a deliciously sweet tomatoey sauce, pesto drizzle, and topped with whipped ricotta. Not as Mexican as the other offerings but still delightful to eat.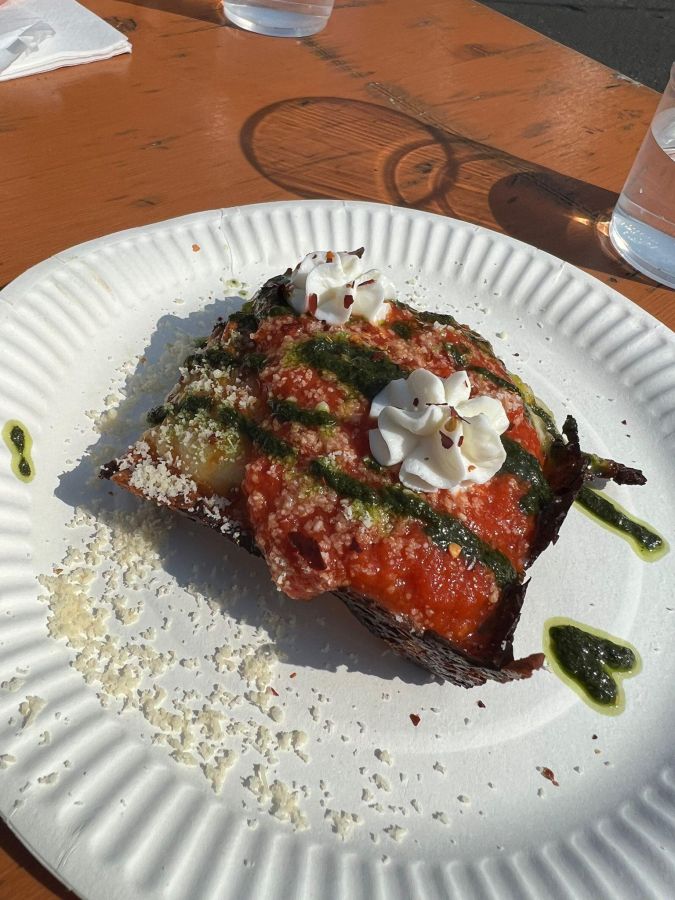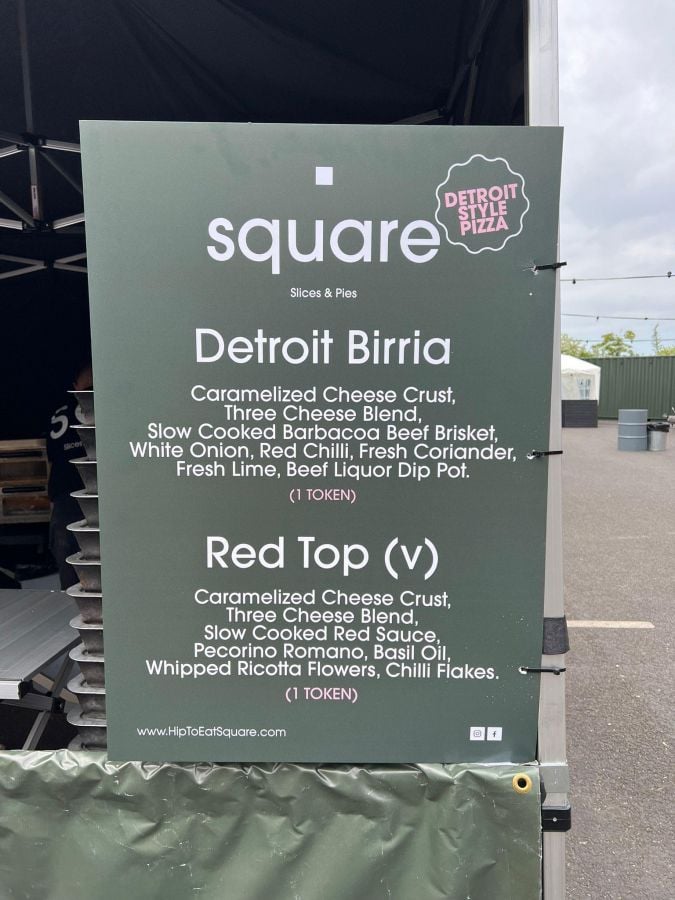 The winners are still yet to be announced, however, our favourite was Pollo Loco's Cornflake Chicken offering. A punch of flavour, texture and looked amazing! Street food at it's best.
Some other offerings (we were too full to try!).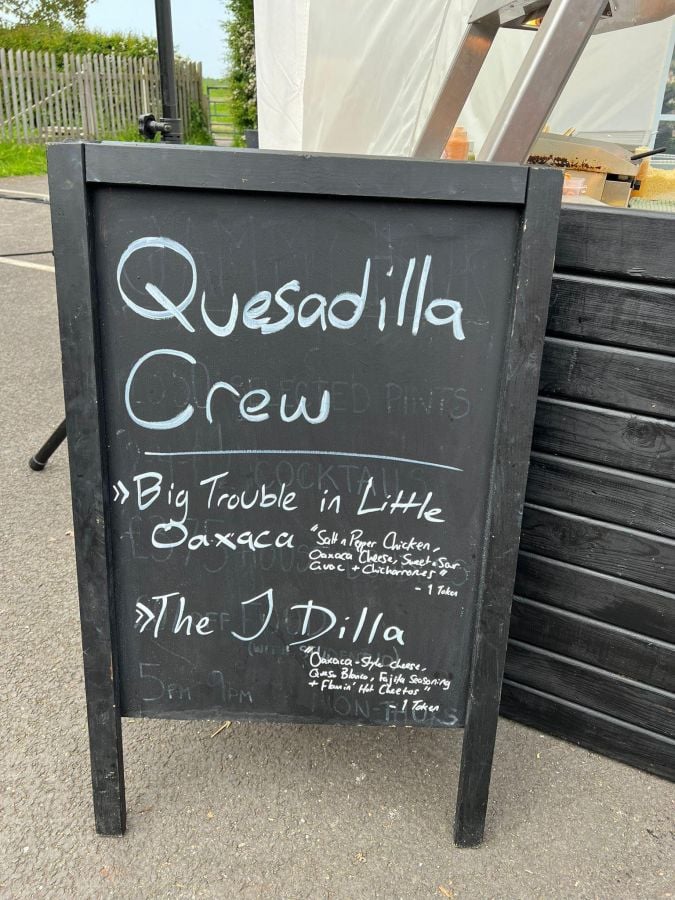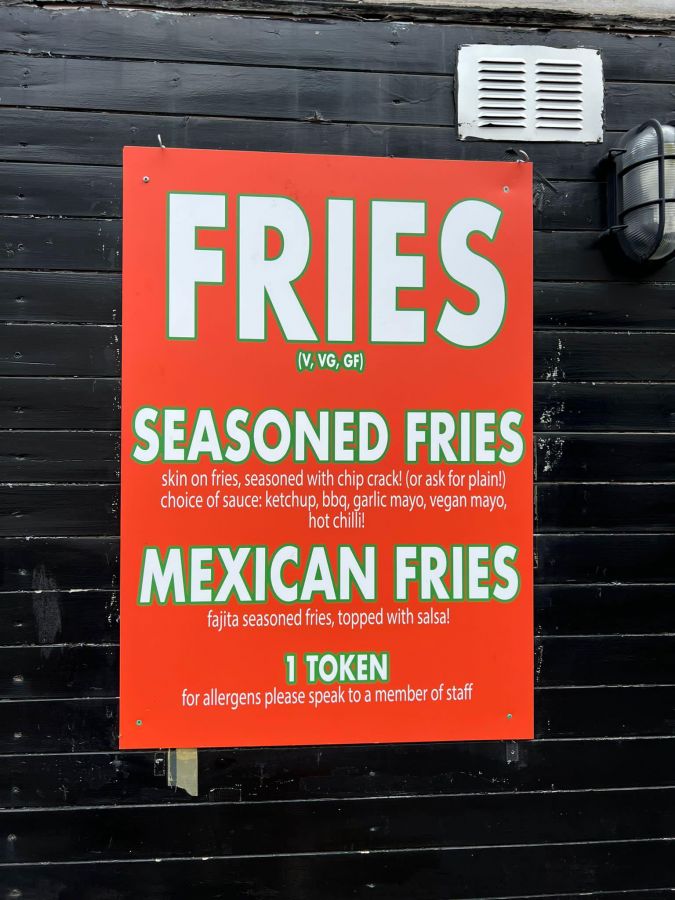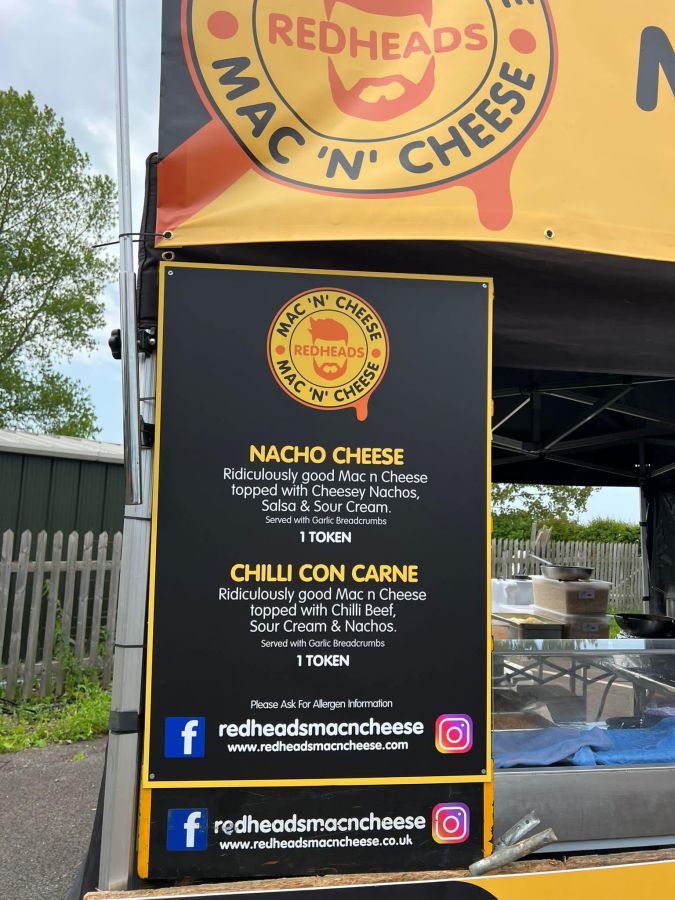 For media enquiries, please email: mary.niven@dalziel.co.uk.