Wylam Brewery (Exhibition Park, NE2 4PZ) again teamed up with 44 Events for the latest in a series of themed food + beers event last week. Following burgers, curries, tacos, and more, the focus this time was on pizza.
At least 12 local food vendors pitching at Exhibition Park to battle it out for the title of Newcastle's best pizza. Scream for Pizza, Gingerinos Kitchen, Fire and Dough and Square were just some of the favourite vendors returning for the competition this year. The event not only included pizzas, but also loaded fries, mac and cheese, sweet treats, as well as an array of vegan and vegetarian friendly options. Tokens cost £4 each which equate to a slice of the desired pizza, which can be purchased at the event.
A round-up of what we ate:
Square Pizza: The favourite!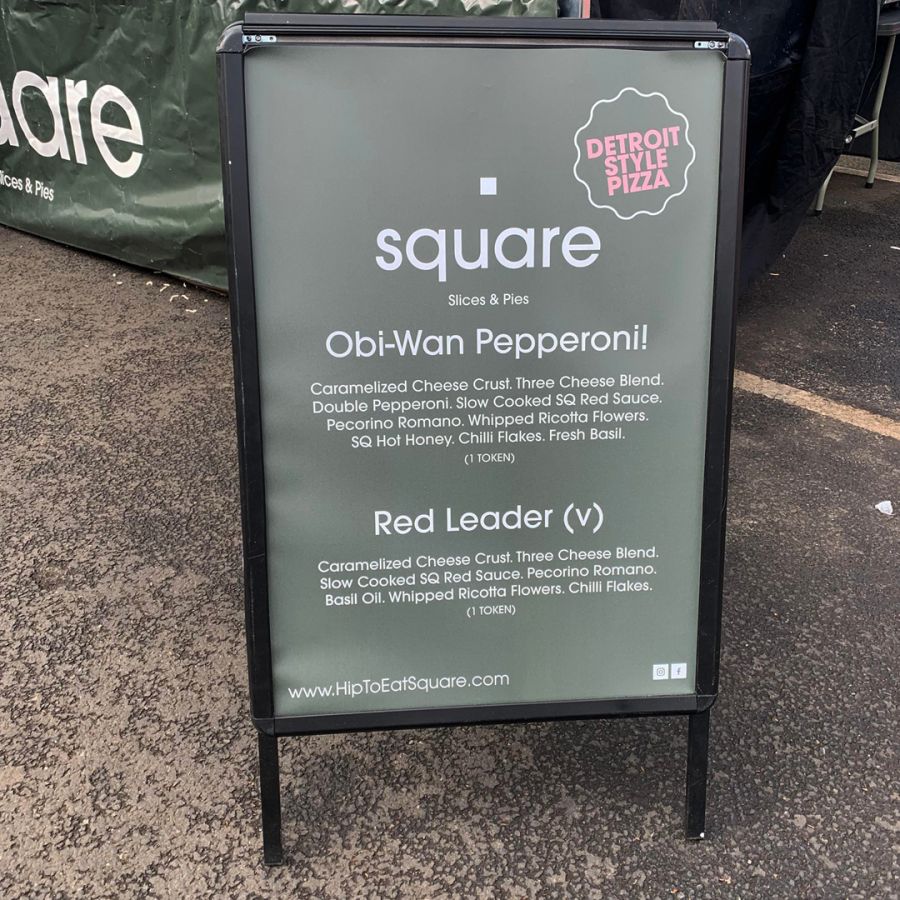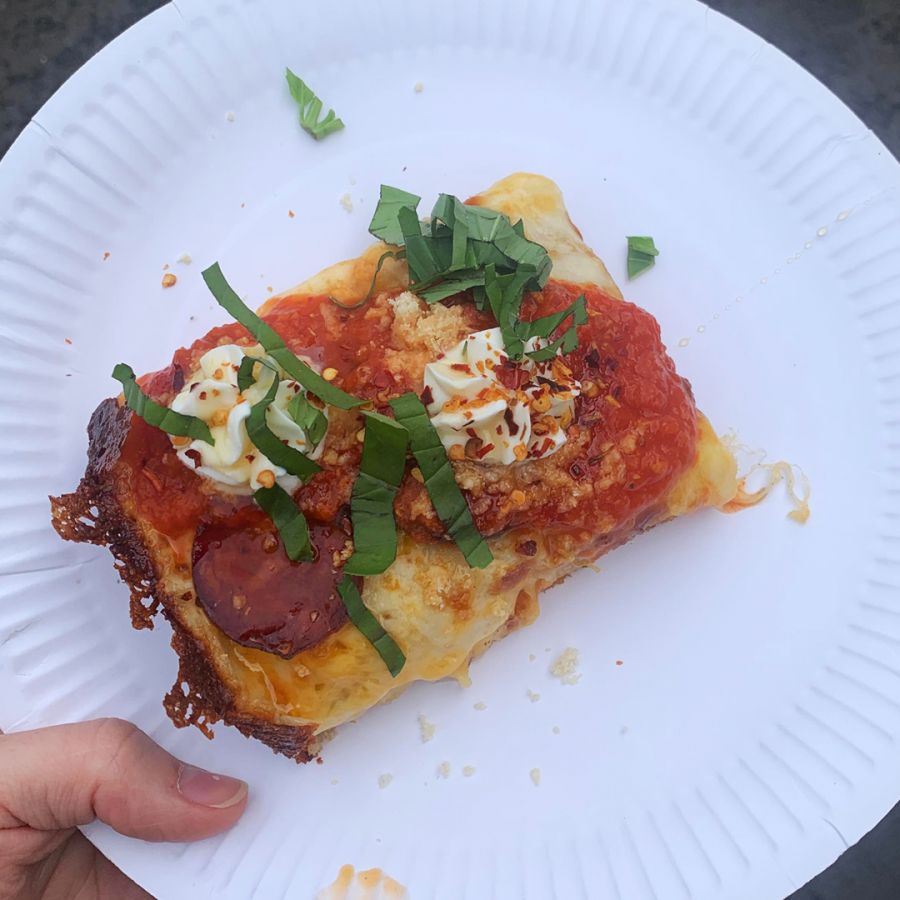 Served deep and square, these pizzas were hard to beat! A Detroit style pizza which is made using a 48-hour dough, cooked in blue steel pans with caramelised cheese crusts, a crispy base, fluffy centre and a choice of 2 toppings. If you're unsure on thick pizza bases, this could be your converter! We opted for the Obi-Wan Pepperoni Slice, a 3-cheese blend, double pepperoni, Square (SQ) red sauce, pecorino romano, whipped ricotta flowers, a drizzle of hot honey, chilli flakes and freshly cut basil. A match made in heaven. The hot honey drizzle cut through the rich, meaty, salty toppings and the whipped ricotta flowers added a creaminess to the pizza. Overall, a winner in our eyes!
Scream for Pizza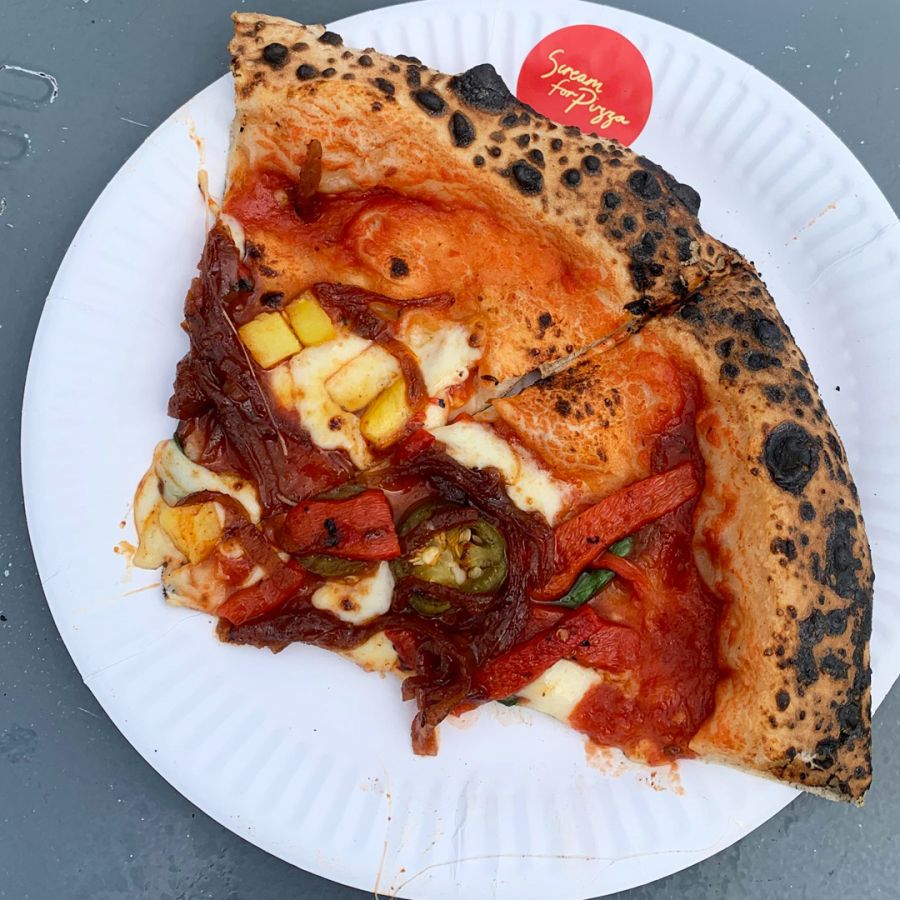 Influenced by Naples ancient traditions and techniques, while adding playful twists to pizza making. Scream for Pizza pledge to create pizza worth shouting (or screaming) about. Scream for Pizza deliver surprising topping combo's using locally sourced seasonal ingredients as well as high quality Italian artisanal products as their inspiration. The Frida Char-Lo slice began with a chipotle tomato sauce, mozzarella, BBQ caramelised onions, pineapple, and roasted peppers. The chipotle added a smokey note to the pizza, however, this pizza was dominated by sweet flavours. Maybe we should've tried their 'Little Frankie' slice, vodka bacon sauce, mozzarella, sicilian fennel sausage, pepperoni, red onion and a chilli honey drizzle.
Fire & Dough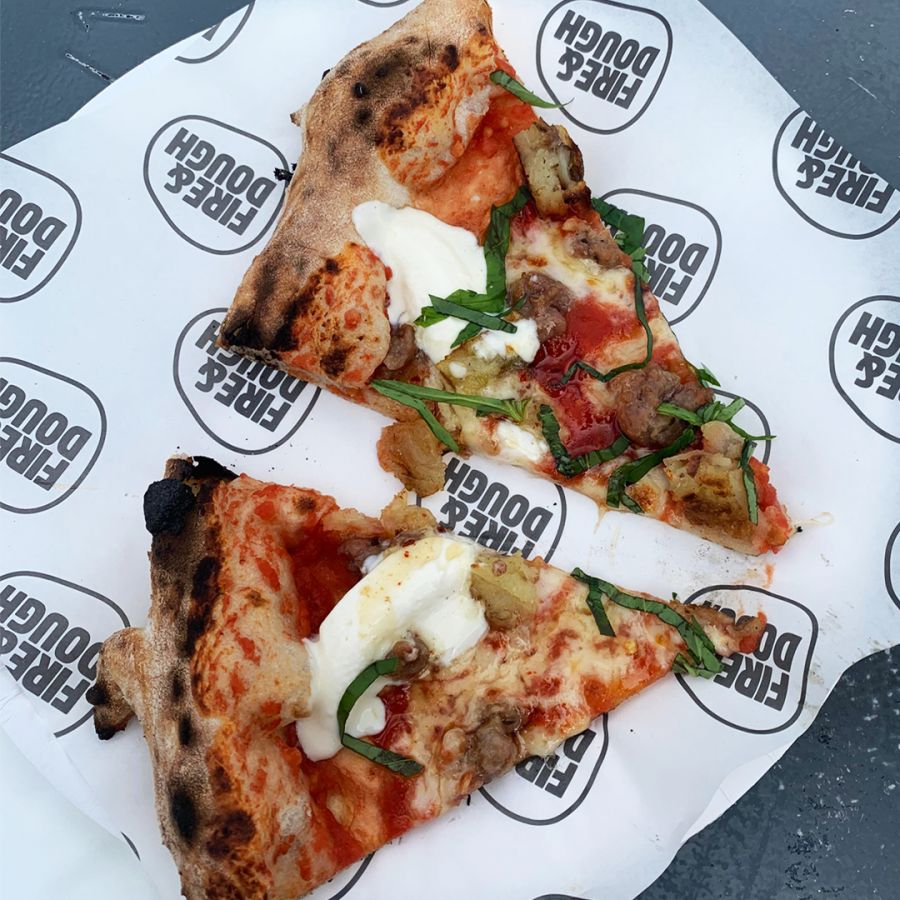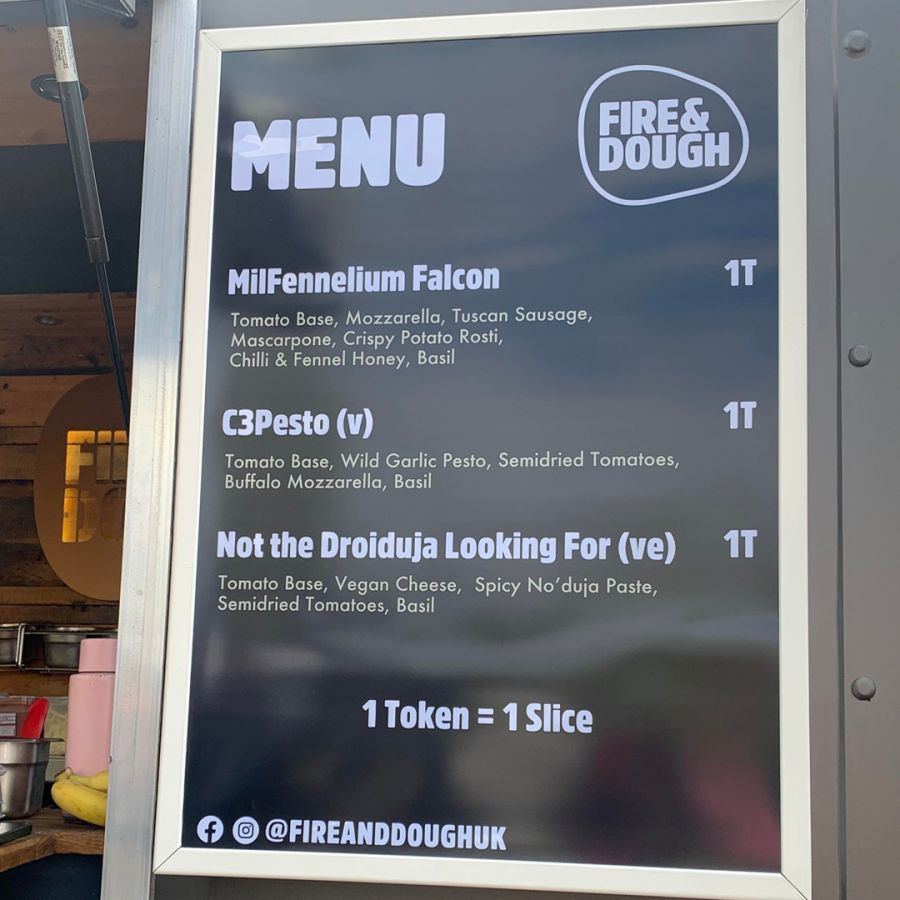 New York-Style pizzas made with a large hand-tossed thin base with a crisp-edge crust. The dough is made using only flour, salt, water, fresh yeast and a whole lotta love; it is pizza in its purest form. MilFennelium Falcon pizza incorporated just the right amount of mild aniseed flavour with the Tuscan sausage and chilli and fennel honey which was a welcomed note with the creamy mascarpone. This pizza also had diced crispy potato rosti as a topping, which was different but added a depth of flavour as well as a crunchy texture.
Mivesi Indian Street Food / Dou_hstreetfood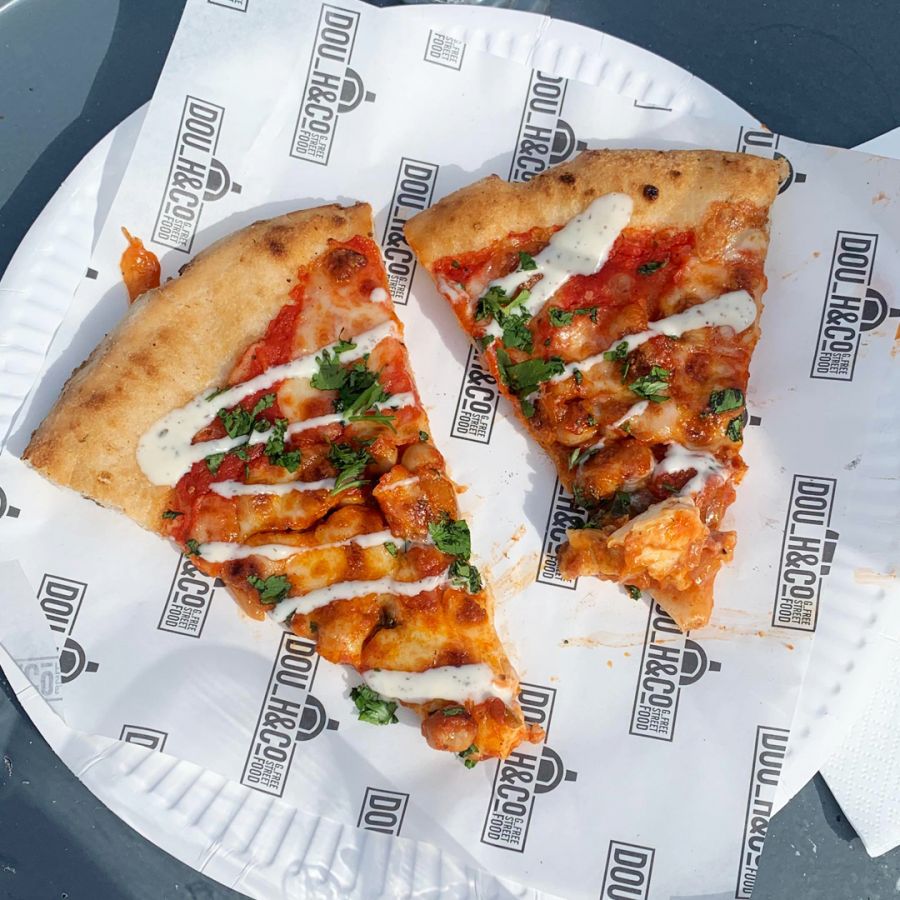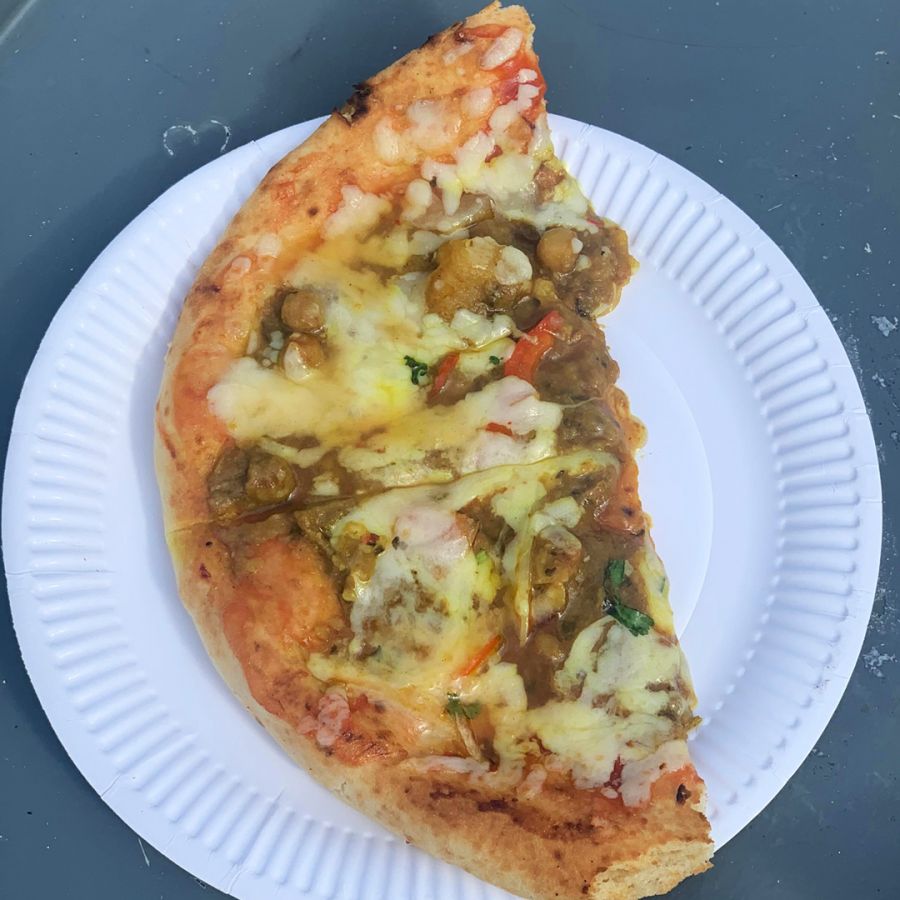 Introducing 2 pizzas creating a hybrid between Indian and Italian cooking. Both these vendors incorporated curried flavours within their pizzas, however, both were very different. Mivesi Indian Street Food introduced a naan base, topped with Aloo Chana, a chickpea and potato curry, packed full of spices including garam masala, smoked paprika and cumin powder. We had a choice of either mango chutney or garlic mayo as a topping and opted for mango chutney which gave this 'pizza' a rounded sweetness. We went for Dou_h's veggie option, Chick-3-Pea-O. San Marzano tomato, fior di latte mozzarella, chickpea curry with spinach and a yoghurt and mint drizzle topped with fresh coriander. Fresh, packed full of spices and flavour! The yoghurt drizzle made this pizza and we wanted more!
Youkneadpizza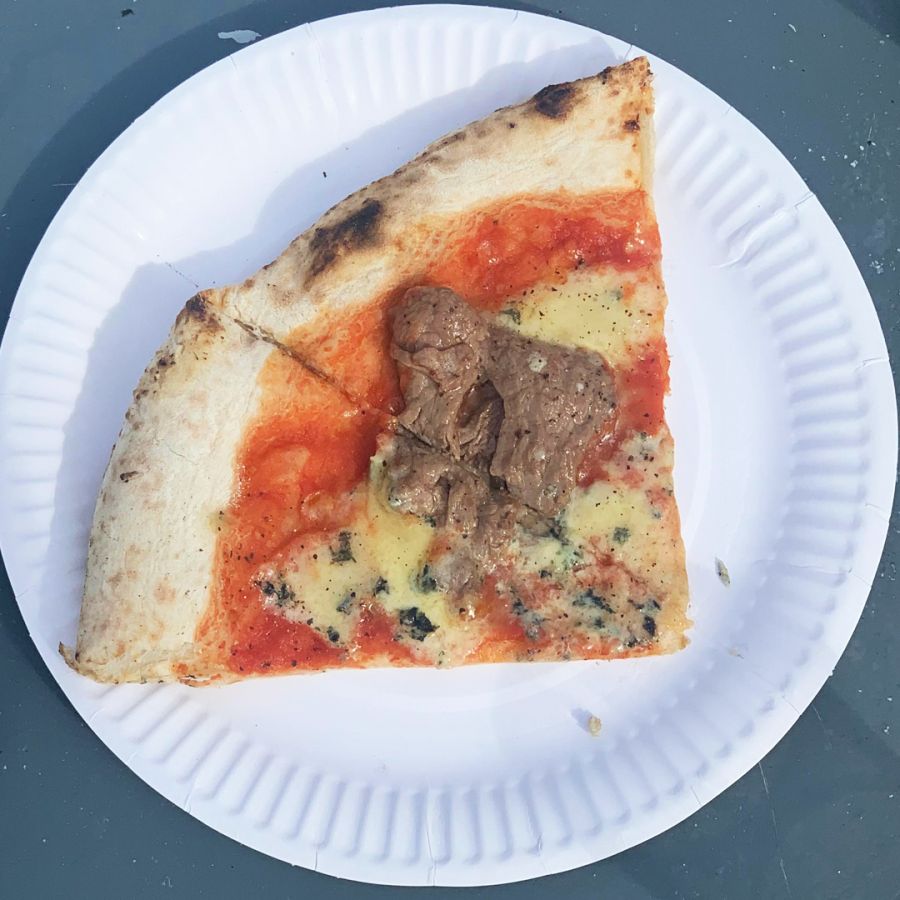 Interestingly diverse, but if you like blue cheese, this one's for you! Stinky Fill, San Marzano tomato sauce with thinly sliced filet steak and stilton cheese. The simple flavours were made better with premium ingredients. The steak melted in the mouth and the salty, punchy stilton was a match made in heaven.
Fire & Dough were crowned the winners of Wylam's Slice Wars pizza competition. Not only did they create MilFennelium Falcon pizza, but their offerings also included C3Pesto, a wild garlic pesto, semidried tomatoes, buffalo mozzarella and basil pizza as well as Not the Droiduja Looking For pizza which was their vegan offering. A tomato base, vegan cheese, no'duja paste, semidried tomatoes and fresh basil. Fire & Dough retained their title as champions proving their stuff in the taste department as well as impressing by throwing all their pizzas by hand.
Second place was awarded to Lucca Pizza Company, their debut submission, with their creation, The Meatrix. They won over the taste buds of Slice Wars visitors with their creation which consisted of 48 hours slow proof dough, San Marzano tomatoes, fior di latte mozzarella, chorizo, balsamic caramelised onions, fresh oregano, mascarpone, and chilli flakes.
Square Pizza were awarded third place with their Detroit style pizza. Had Square Pizza not sold out early on Saturday, things could have been very different!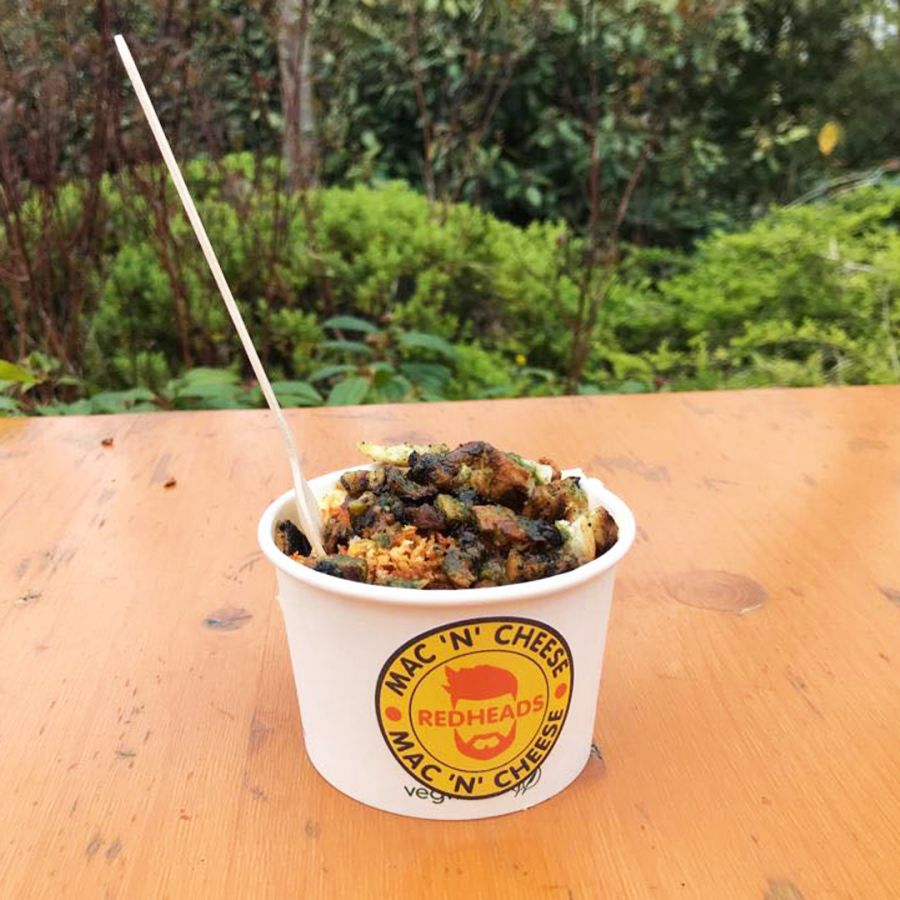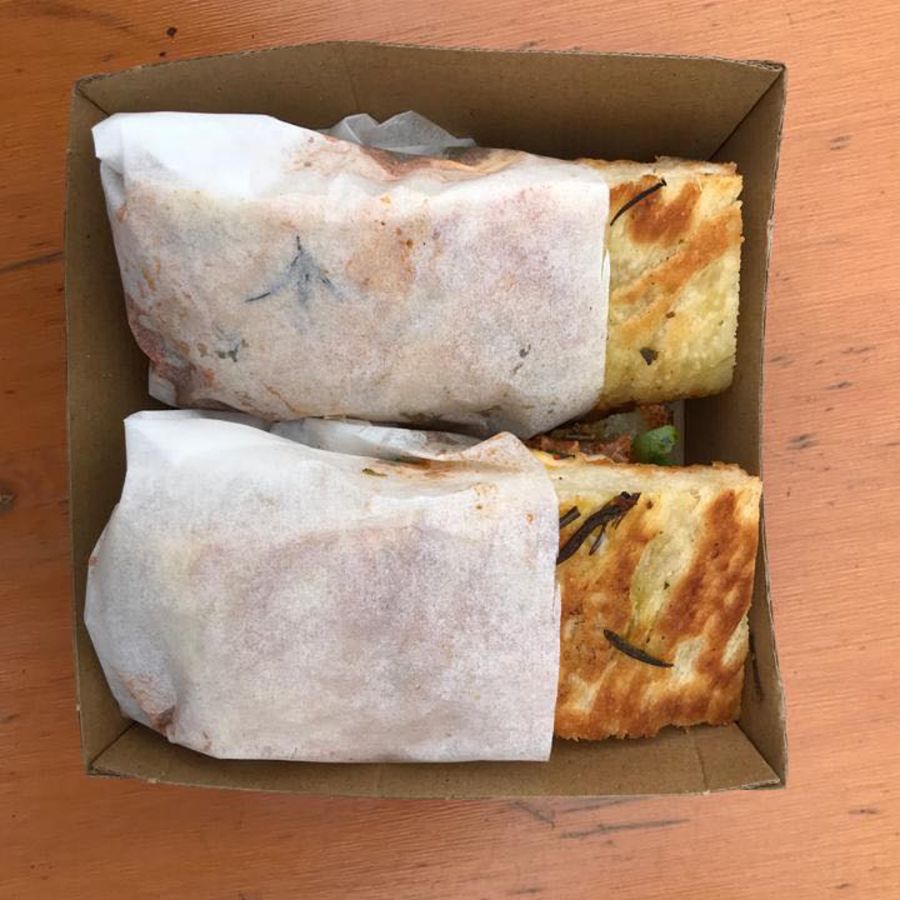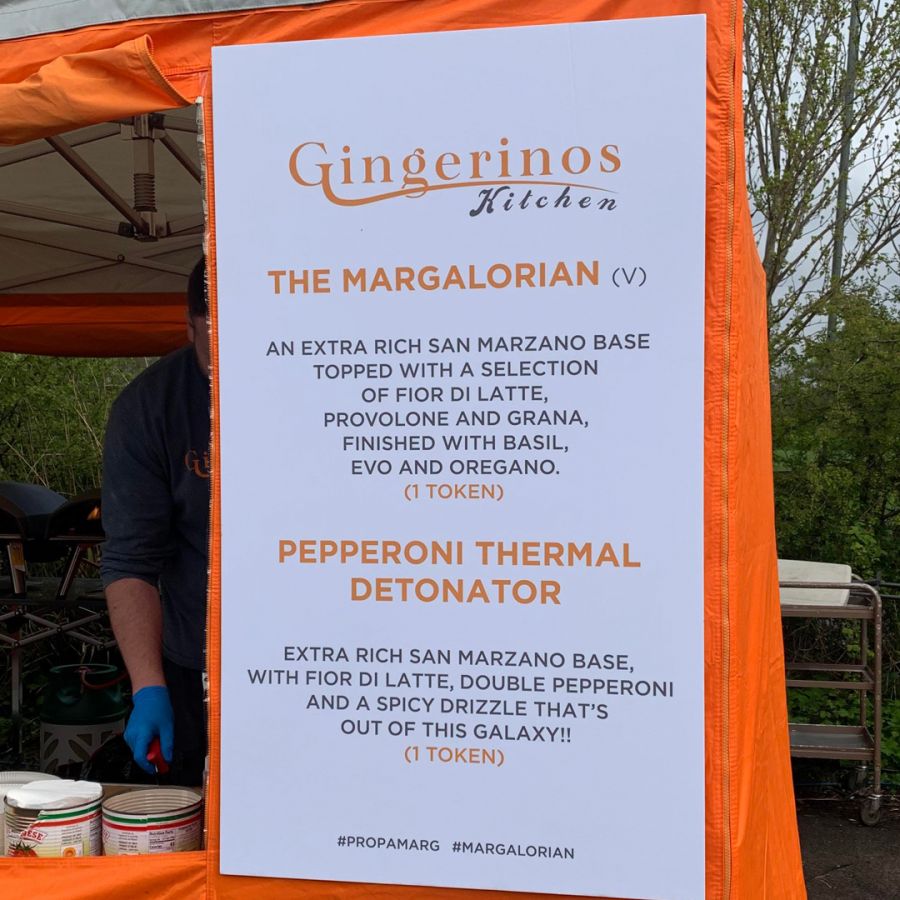 For media enquiries, please email: mary.niven@dalziel.co.uk.