The countdown to King Charles III's Coronation is on. The royal event falls on Saturday 6th May at Westminster Abbey and people across the UK are set to join in the celebrations with street parties galore!
Street parties bring finger food, grazing boards and party platters of which quiche must be the star of the show for this prestigious event. The Coronation Big Lunch brings communities together over the Bank Holiday weekend, in a nationwide act of celebration and friendship. From a cup of tea with a neighbour to a street party, a Coronation Big Lunch brings the celebrations to your neighbourhood and is a great way to get to know your community a little better. The Royal quiche has been chosen by Her Majesty the Queen Consort herself. "A deep quiche with a crisp, light pastry case and delicate flavours of Spinach, Broad Beans and fresh Tarragon. Eat hot or cold with a green salad and boiled new potatoes – perfect for a Coronation Big Lunch" (Royal UK).
The UK's supermarkets are rolling out new ranges and products to celebrate the historic occasion. From sweet treats to biscuit tins, finger food and of course, alcohol, we've rounded up some of the limited-edition offerings set to hit a selection of supermarket shelves.
The UK's leading retailer has gone traditional with it's retro coronation range. Tesco's offerings include, putting the King in King Prawn sandwiches, which is the latest addition to its Premium Meal Deal, alongside a Coronation Chicken offering. Tesco also boasts a layered raspberry and peach bellini trifle for sharing at the street party.
The retailer is opening its first ever public house named The King in the Castle, in celebration of King Charles' coronation next month. The supermarket is encouraging the nation to come together with friends and family and "do good, by going to the pub" by visiting the pub in Farringdon, London, from 4th to the 5th of May. The public house will offer a royal coronation-themed menu featuring products from the Tesco limited-edition coronation food range, including drinks, appetisers, and two/three course meals (Evening Standard).
Morrisons are focusing on a "very British" theme within their food platters, including a spicy grazing platter of bhajis, pakoras and samosas; a continental grazing box of Italian cheese, Spanish ham and Mediterranean olives; and with a savoury grazing box of pork pies, sausage rolls and quiches (Grocer).
Sainsbury's research suggests more than half of its shoppers are planning to celebrate the coronation of King Charles on 6th May with an afternoon tea or by throwing a party at home. It has set out to cater for such occasions with a host of crown-themed products and union flags galore. From Taste the Difference Pork & Cranberry Crown, controversial King Wiggles cakes, to sweet treats, Sainsburys have the buffet table covered (Grocer)!
In keeping with the crown-themed products, Marks and Spencer are making the most of the event with everything needed to celebrate in style! Leading the procession is none other than a limited-edition Colin the Caterpillar adorned with a miniature crown, and for those who prefer a more bite-sized indulgence, fear not – mini "Colin-ations" are also available. And what's a celebration without a toast? There's M&S coronation English Sparkling Wine or even an ale from the 225-year-old Elgood's Brewery (Grocer).
Create and Innovate 
Prestigious occasions lend themselves to inventive creations. Our talented team have developed fitting recipes fit for a king! With nostalgia being a continuous trend that we have all experienced before and with the cost-of-living crisis emphasising how consumers are leaning towards brands that offer family traditions, quality and stir up feelings of nostalgia (Grocer).
Honey & Mustard Scotch Egg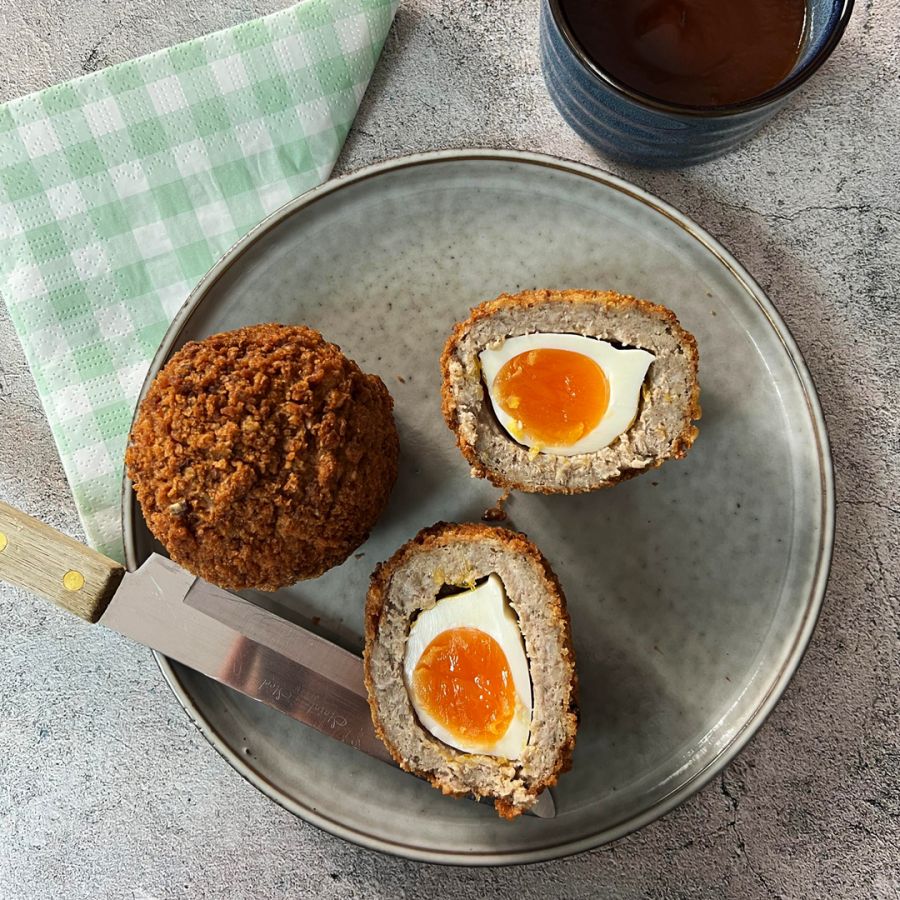 A picnic wouldn't be the same without scotch eggs, right? We've added honey and wholegrain mustard to our mix to add a punch of flavour.
*Featuring Dalziel Ingredient's Honey and Mustard Seasoning*
Ploughman's Quiche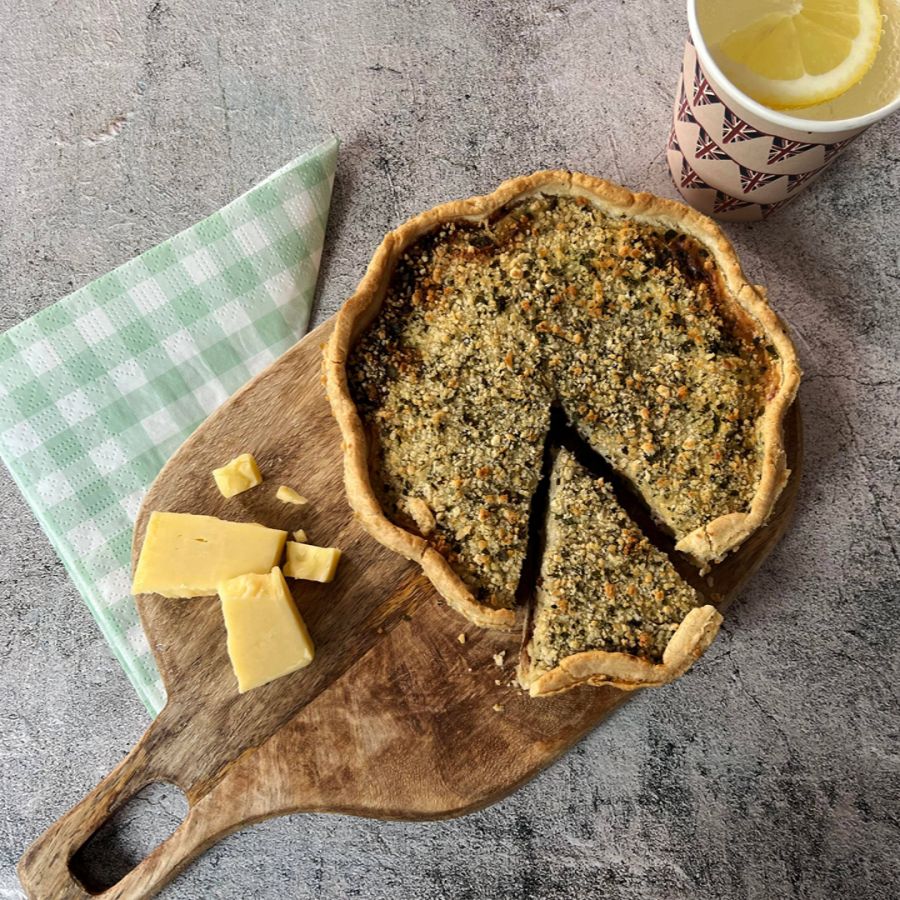 All the flavours of a traditional classic, packed into pastry! Chunky chutney added to the base of the quiche truly sets this dish apart as well as the mix of cheeses used. Topped with a garlic and herb panko crumb to add an alternative texture.
*Featuring Dalziel Ingredient's Chunky Chutney*
Asian Lamb Crisps & Strawberry and Ginger Popcorn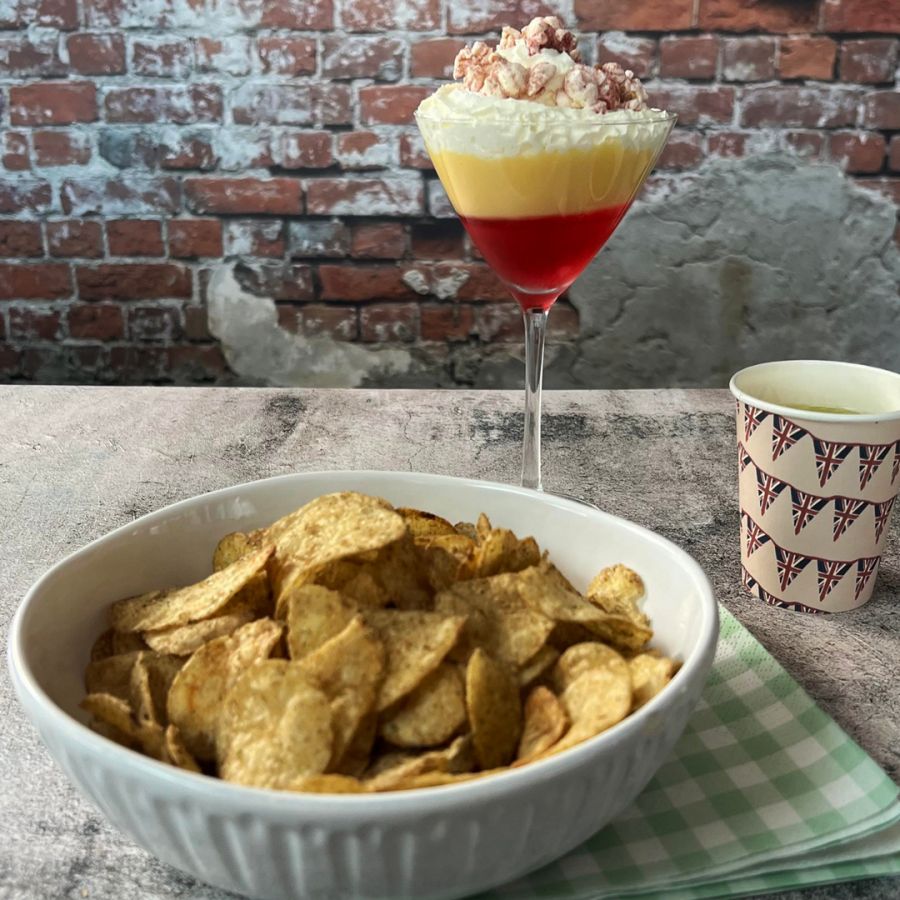 A coronation celebration starring snacks fit for a king! Asian Spiced Lamb Crisps alongside Strawberry and Ginger Popcorn. Eaten as they are or top them on nostalgic desserts.
*Featuring Dalziel Ingredient's Asian Spiced Lamb Seasoning and a Strawberry and Ginger Seasoning*
For media enquiries, please email: mary.niven@dalziel.co.uk.