If you're a burger fan, this one's for you. Born in 2010 with roots in Newcastle Upon Tyne, Fat Hippo are renowned for the best burgers and dirty fries. Recognised for their quality ingredients and quirky flavours, they also have vegan, gluten-free and kids' selection to feed all of the family.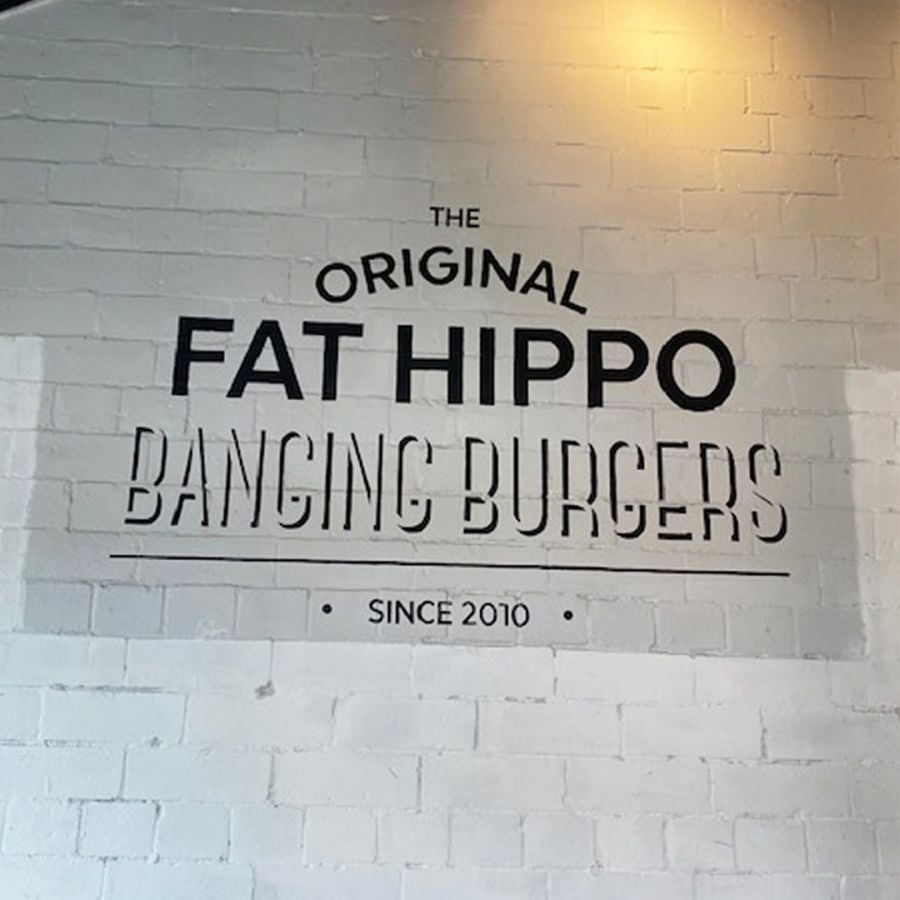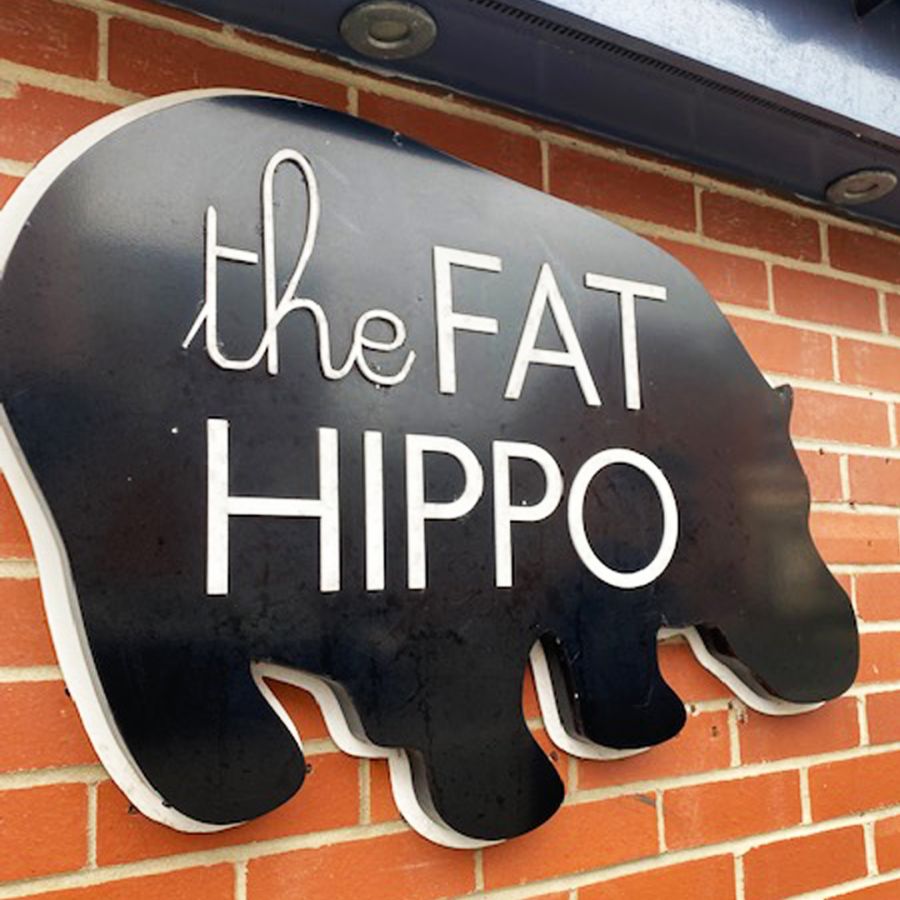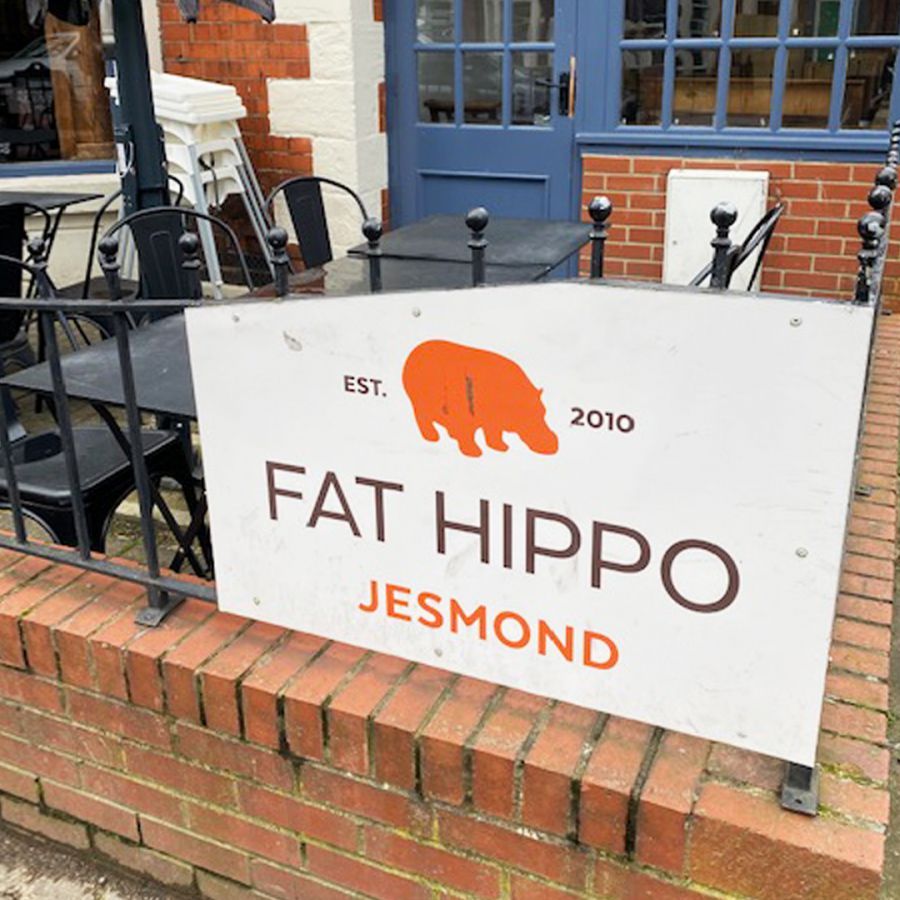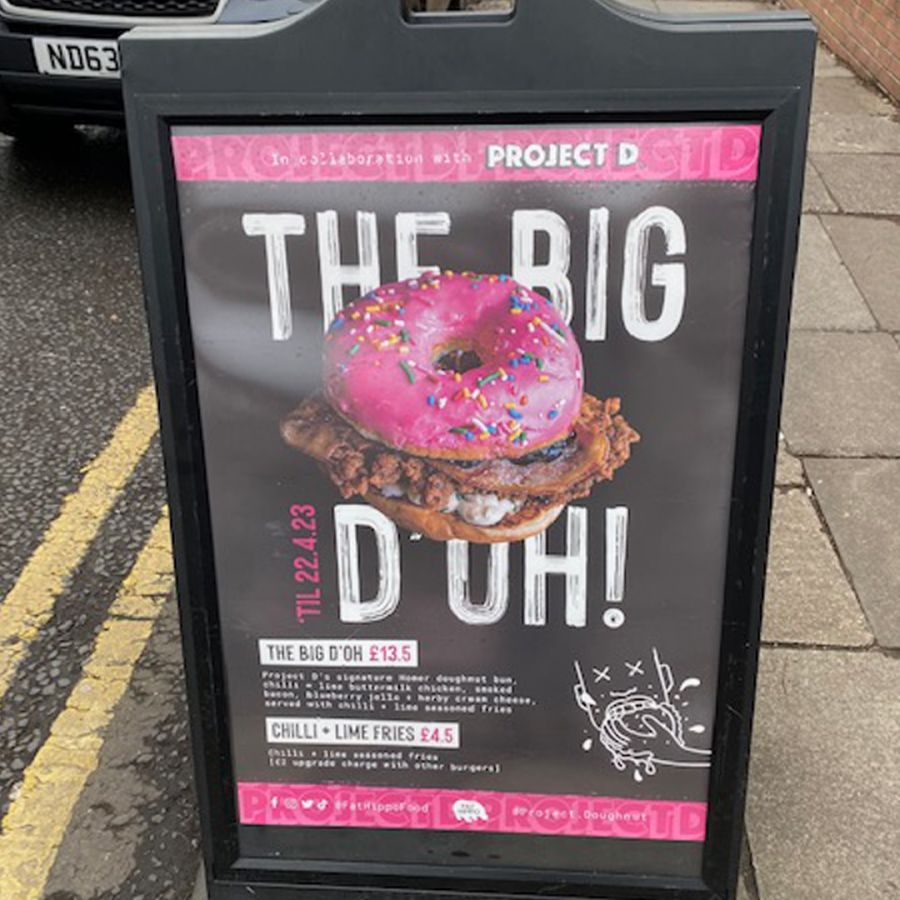 The Fat Hippo family has grown over time, with locations across the UK, however, we went to their original restaurant located in Jesmond, a vibrant suburb just outside of Newcastle city centre. The restaurant is small and intimate with a brick open fireplace. Indie/folk rock music was being played, which gave the whole place a very informal and relaxed feel.
We started with Hot Honey Buffalo wings. The consolidation of two American sauces, both fiery, both delicious. The enriched buffalo sauce, paired with the sweetness of the honey was the perfect addition to succulent chicken wings with the crispest of coatings. It doesn't stop there… the wings are then sprinkled with crumbled blue cheese. The cheese stands up to the bold buffalo/hot honey sauce and it's creaminess helps settle the fieriness. A classic flavour combo, improved with the additional honey sweetness.
Next, a collaboration between Fat Hippo and Project D with their Homer Simpson inspired doughnut, The Big D'oh. Sandwiched in the doughnut, was something sweet, spice, and all things nice. Chilli and lime buttermilk chicken, smoked bacon, blueberry jello and herby cream cheese, served with chilli and lime seasoned fries. As if the combo of a burger in a doughnut wasn't enough, the additional bacon, jello and cream cheese really took a while for the brain to process. Although the layers of flavours offer smoky, salty notes, there was an overwhelming sweetness from the doughnut and jello. If you've got a sweet tooth, this one's for you.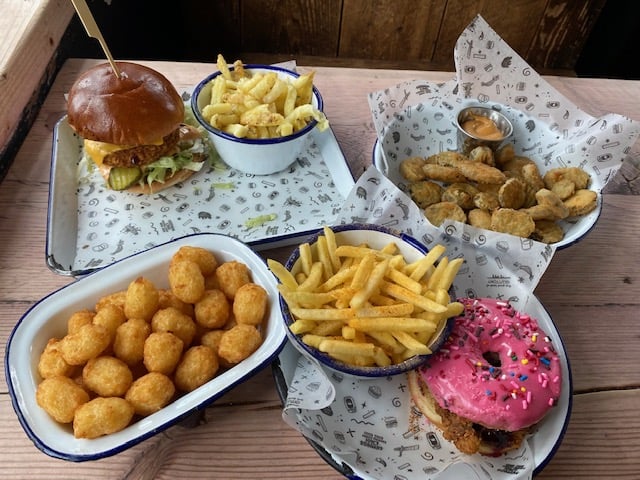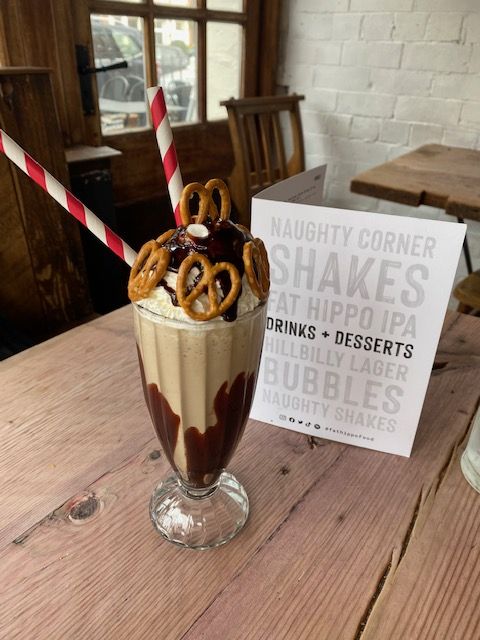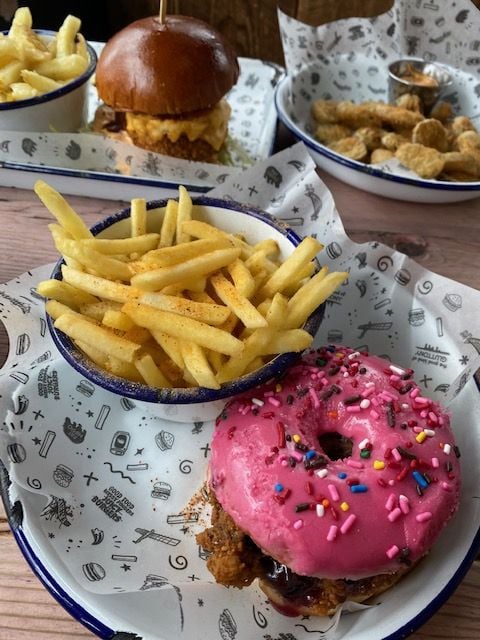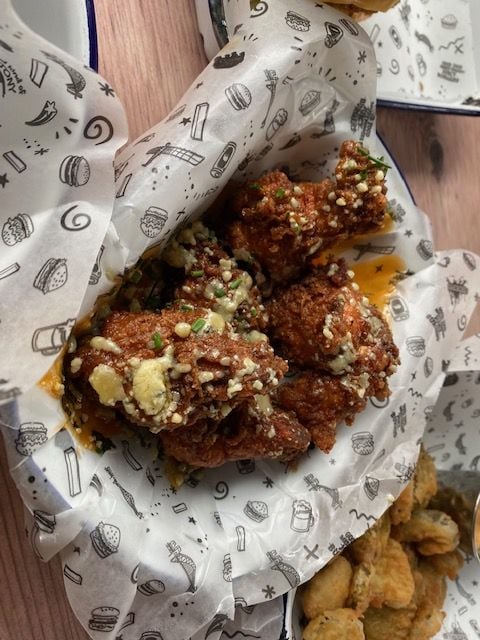 Fat Hippo pride themselves on their vegan offerings meaning the signature Fat Hippo 'good kind of gluttony' can be enjoyed by everyone. We tried the Notorious VFC 2.0 burger – Vegan. Fried. Chicken. A Southern fried plant based chkn patty topped with waffle fries, vegan cheese, crunchy lettuce, pickles, BBQ sauce and zinger mayo. Now this was impressive. Did we miss the meat? Absolutely not. This is one of their five vegan burger offerings on their menu all year round. All of the vegan burgers are served in toasted vegan brioche buns and hand cut chips.
For sides, we ordered frickles and fat hippo sauce as well as tater tots. Can it get much better than fried pickles? This is a very addictive dish which once you start, you can't help but go back for seconds or maybe even thirds. A special shoutout to the Fat Hippo sauce. A sort of tangy, burger mayo with a little kick – the perfect dipping sauce for the frickles. The tater tots are extremely crispy potato bites with the ultimate soft, fluffy centre, similar to a hash brown. These can be served 'dirty', loaded with fat hippo sauce and bacon bites. Alternatively, a vegan option is available with vegan fat hippo sauce and fakon bites.
In case our sugar intake wasn't quite enough from this meal, we ordered 'Meet Joe Crack milkshake'. Coffee, whipped cream, fudge sauce, vanilla ice cream and pretzels. Velvety smooth milkshake with rich, bitter coffee topped with crunchy salted pretzels. A sweet and salty treat to end the meal.
For media enquiries, please email: mary.niven@dalziel.co.uk