My Delhi offers Indian street food, inspired by the streets and markets of India which for the past decade, seems to have thankfully been the way forward for Indian restaurants in the UK with one in five people eating Indian at least once a week (Mintel). Since opening, My Delhi has won BBC's Britain's Top Takeaways and further accolades include National Chef of the Year 2022, Best Street Food restaurant of the year (including both Asian curry awards and English curry awards) and most recently a Special Recognition Award for advancing the Indian restaurant industry.
As soon as you walk into the restaurant it gives off a trendy urban feel. The walls are brick and there are vibrant neon lights and graffiti as well as some walls being hot pink. It's safe to say My Delhi is a modern day, 'Instagramable' Indian restaurant.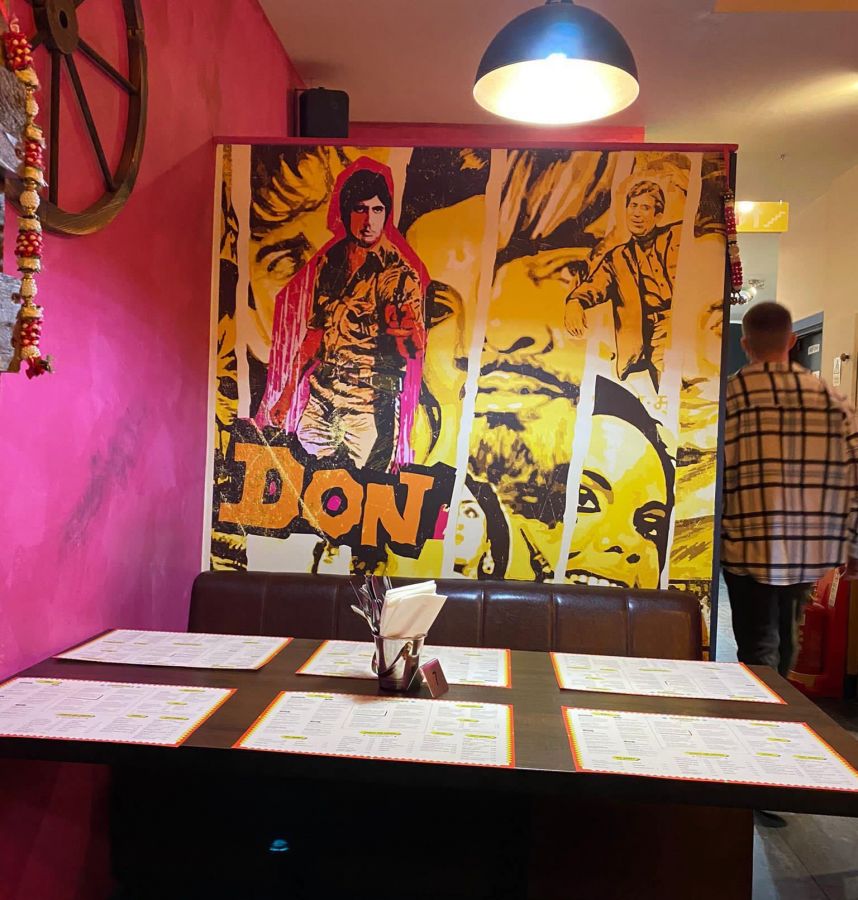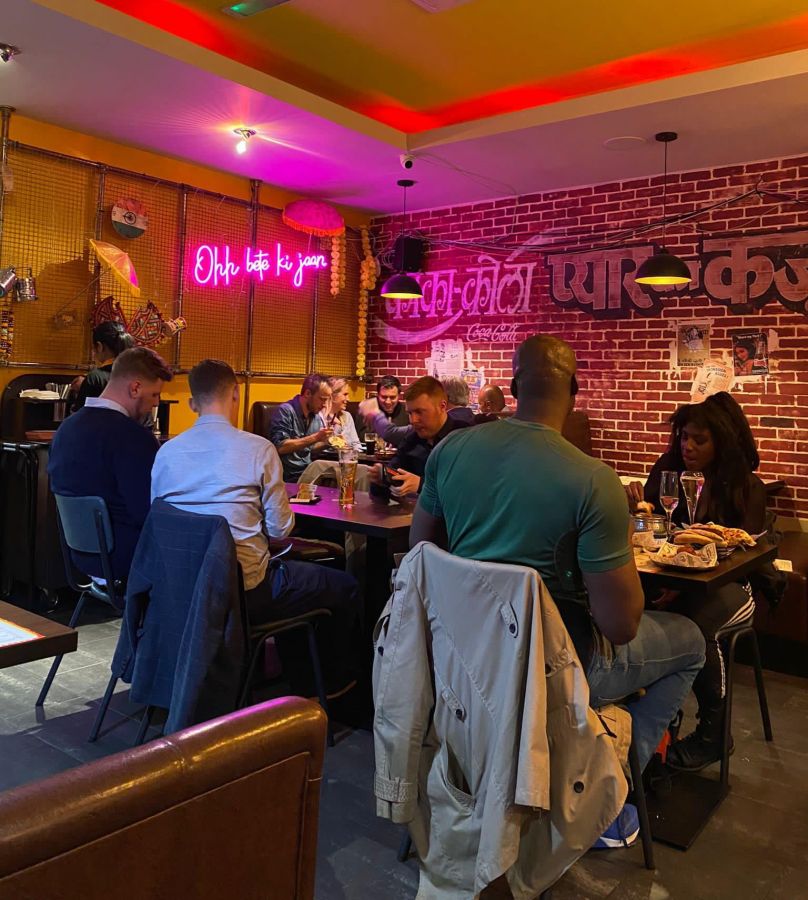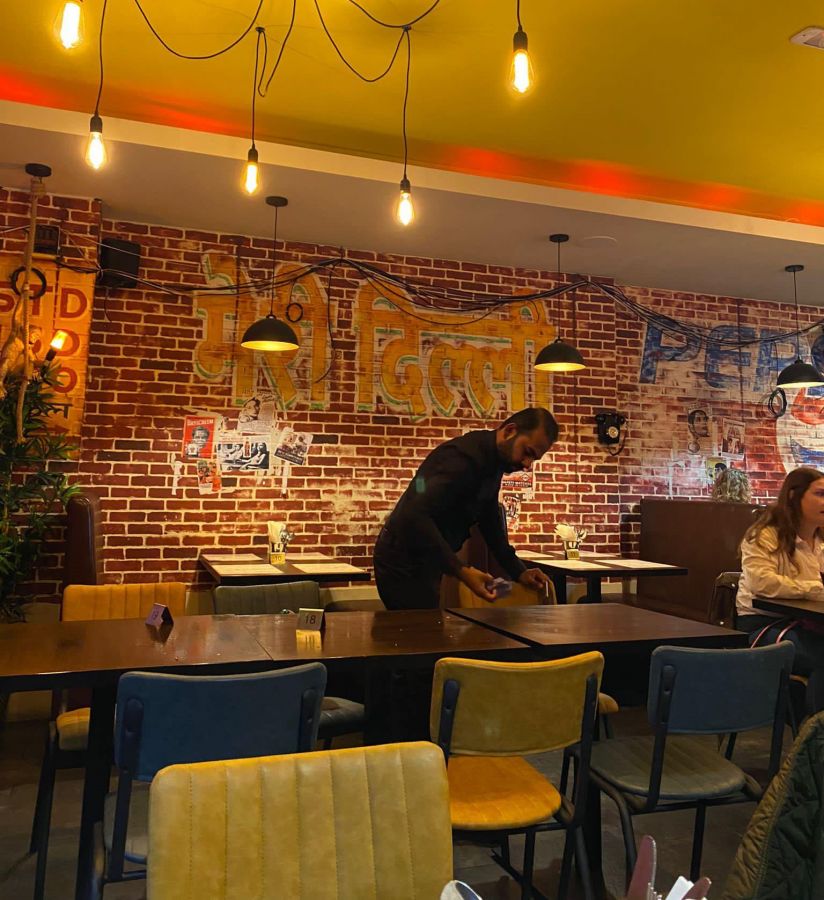 Predominately small plates, the menu comprises of authentic flavours from Delhi. The menu is split into Street Plates, Tandoori Street Plates, Roadside Stalls, and Itty-Bitty Nibbles. We began with Amritsari Fish, the lightest, crunchy battered fish lightly spiced with the addition of fresh herbs including coriander, cumin and nigella seeds served with a curried tartar sauce. The sauce added additional freshness to the dish as well as a zing that cut through the richness of the batter. Next, the Spicy Lamb Chops. Wow – full-flavoured, succulent and warming. The lamb must have been marinated in a spiced yoghurt considering how soft and tender they were. The tandoori masala rub had a building heat certainly delivered big flavour! We also tried the Aloo Tikki Chaat, crispy potato patty served with a spicy chickpea masala and drizzled with chutney. This was an interesting starter; the texture of the potato patty was very soft and had a creamy mouthfeel. The chickpea masala added texture and crunchiness, the dish tasted very comforting. The restaurant recommends a selection of 2-3 street plates per person.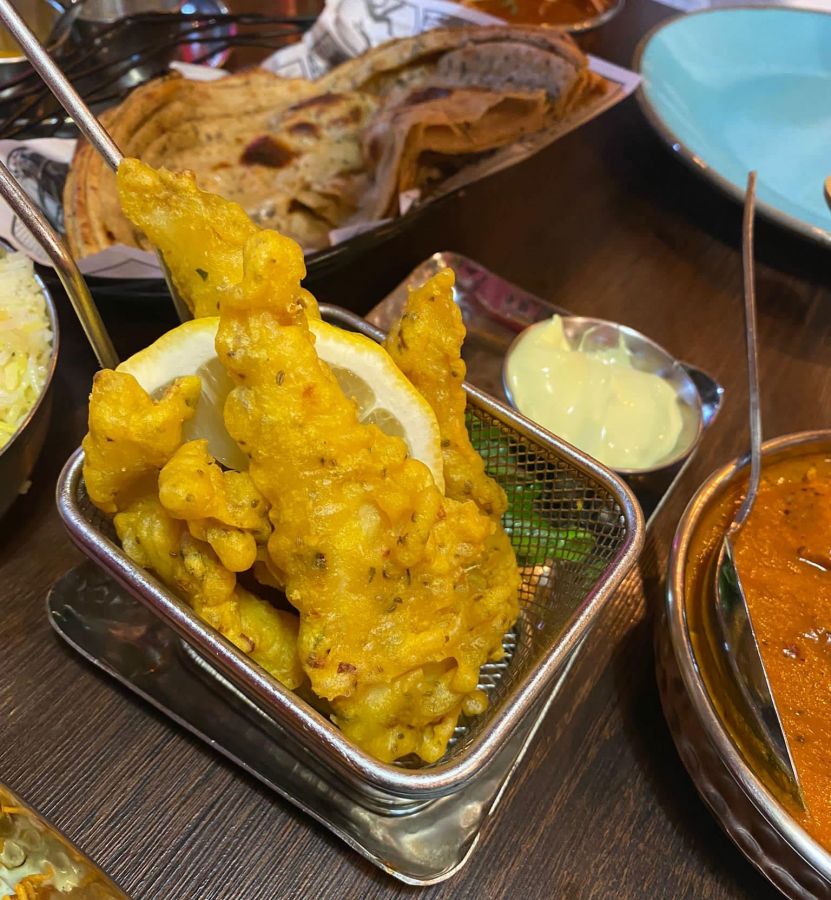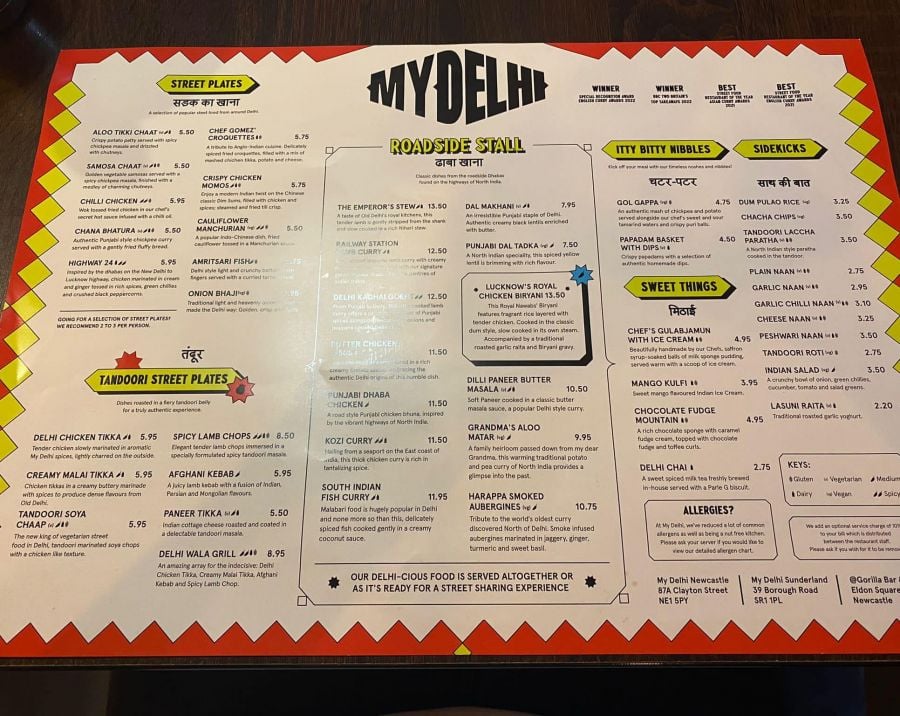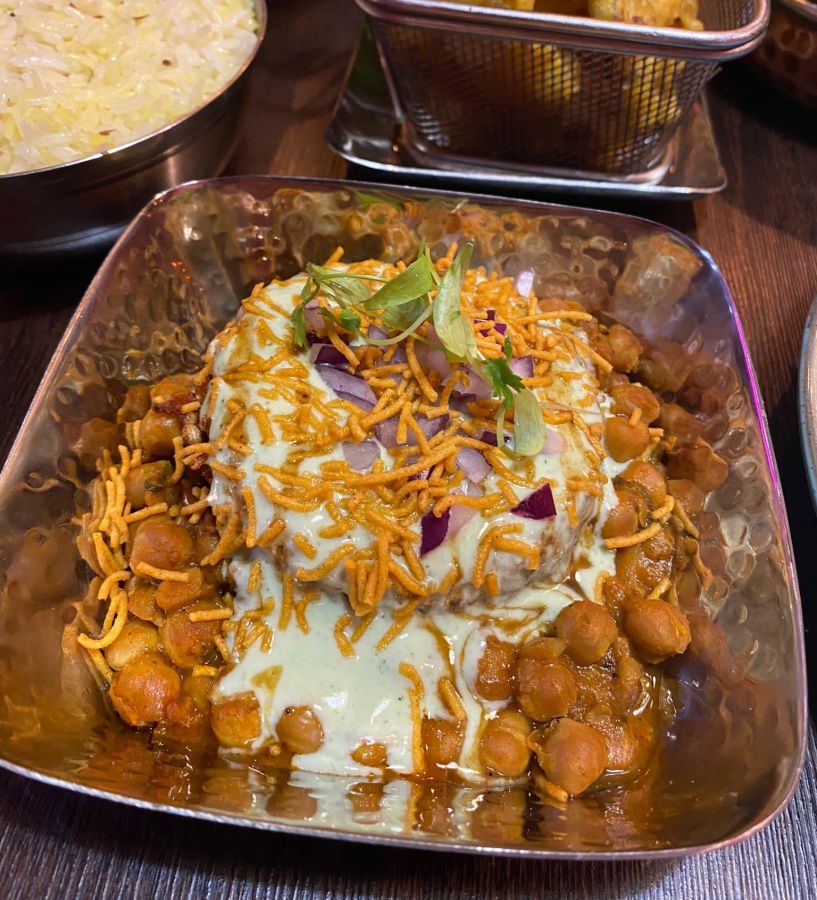 Now for the curries! Classic dishes from the roadside found on the highways of North India. Punjabi Dhaba Chicken was similar to a bhuna, aromatic and fragrant with a creamy tomato flavour. The chilli was a medium heat level, and the chicken was succulent and soft. The curry was topped with Greek yoghurt giving it an additional creamy texture. The dish named 'Kozi Curry' stood out to us. This style of curry is popular in the east coast of India. It is a thick curry which is very rich in spice and holds a lot of heat, really packs a punch. In fact, we need some raita to cool down! The curry was fresh with zingy ginger notes and strong fresh chilli, I could taste coconut which was nicely balanced and created a very rounded flavour! We also tried the Dilli Paneer Butter Masala. Rich and creamy, cooked paneer, a popular cheese used in Indian cooking, in a buttery masala sauce. A lightly spiced curry with a building heat.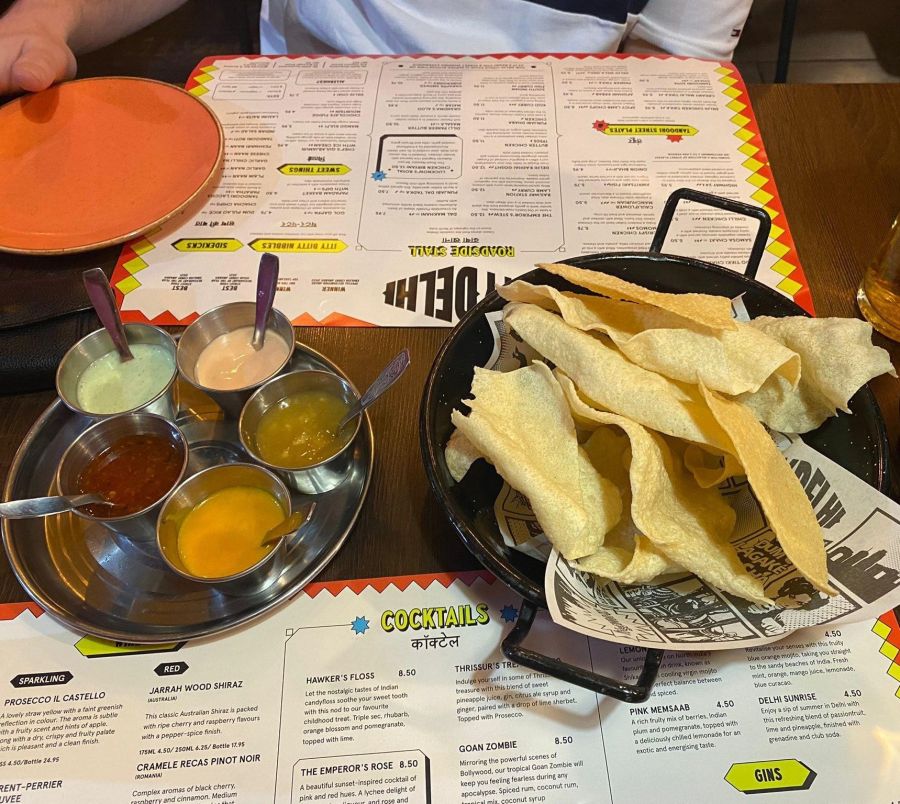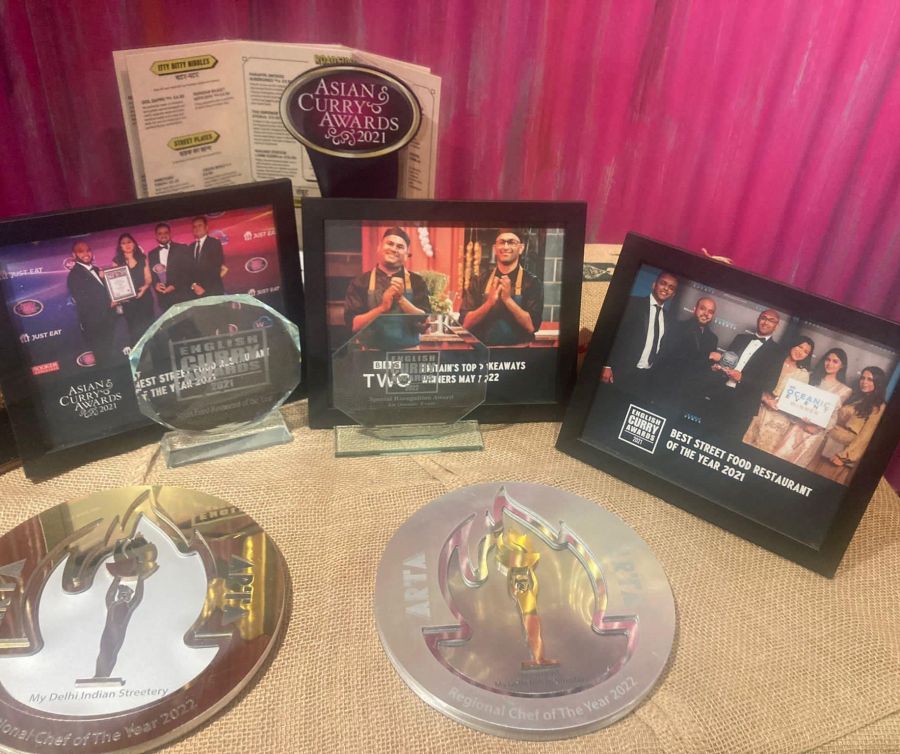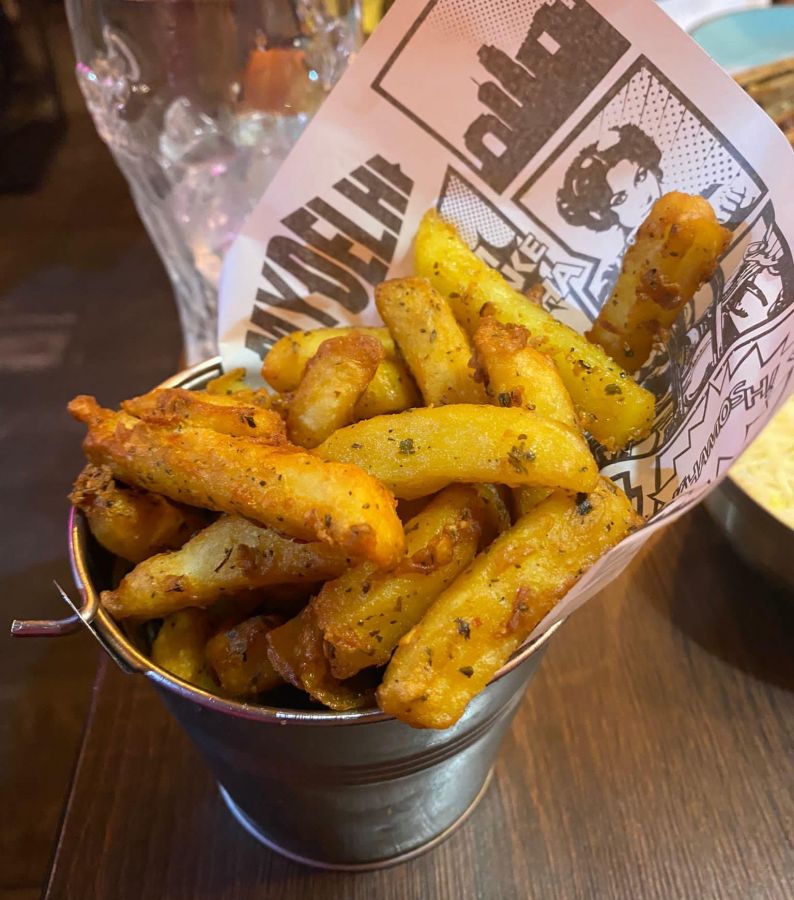 You can't have authentic Indian cuisine without sides. We had a selection of Tandoori Laccha Paratha, Peshwari Naan and Chacha chips. A popular flatbread in Indian cuisine, this paratha was layered and coated in either ghee and covered in warming tandoori spices. The layers were similar to the layers you find with puff pastry, but the texture was soft and bready. Perfect for sopping up the flavours of the curries! The Peshwari Naan was rich and buttery. Inside the bread there was a dark, sweet mixture of desiccated coconut and sultanas fully blended and then topped with ghee. Lastly, the Chacha chips. Crispy on the outside and lovely and fluffy on the inside. So crispy it was as if they had a light and crispy batter around them. They were lightly spiced with cumin, coriander, and chilli flakes – absolutely delicious!
My Delhi is a lively, friendly, and enjoyable place to visit. The service was attentive without being imposing and the servers were all happy to answer our questions and queries as soon of the dishes were new to us! Reading an Indian restaurant menu and having never heard of some of the dishes is exciting – it's wonderful that restaurateurs are bringing authentic dishes and flavour to our palettes.
For media enquiries, please email: mary.niven@dalziel.co.uk