If you're looking for tradition, authentic Mexican food then we think we've found the answer! We needed to try the real thing without having to book a flight to Mexico! Chef Shaun Hurrell started with pop-up stalls in Newcastle and Durham before finding a permanent home in Church Street, Durham. Shaun grew up in California and had fond memories of frequent visits over the border to Mexico. His passion for authentic Mexican food is reflected on Barrio Comida. Since then, he has worked in some of the UK's most regarded Michelin starred restaurants like St John Hotel, Kitchen Table and Marcus Wareing's restaurant. Barrio Comida is a restaurant in the City of Durham inspired by the neighbourhood taquerias dotted across Mexico and North America, community hubs where people gather to eat, drink and have a great time. This taqueria doesn't just specialise in tacos, but also burritos, quesadillas, and cocktails!
Something that sets this restaurant apart is their freshly made corn that is ground every morning on their volcanic stone Molino. This forms the base of their tortillas, tostadas, totopos and quesadillas. 8 different varieties of corn are used on rotation from various states around Mexico, supporting small scale Mexican farmers. We loved finding out that bolita Amarillo corn was used to make our tortillas.
First up was the queso quesadillas simply served with British cheese alongside four daily salsas. Salsa verde, a popular refreshing, tangy, spicy dipping sauce made with chopped herbs, green chilli and lots of fresh lime juice. A smokier version of salsa verde, Salsa roja. A blend of tomato, onion and chilli. Salsa macha, a slightly milder salsa made with crushed nuts, sesame, garlic and dried chillies in oil. The nuts and dried chillies added a crisp texture which added a contrast when eaten with the queso quesadilla. Lastly, the spiciest salsa, Arbol salsa. A punchy, flavourful salsa also worked well with the creaminess of the quesadilla.
Another authentic dish, al pastor tacos. Spit roast adobo marinated pork, roasted pineapple, and salsa verde. The pork had an aromatic, smoky notes which melted in the mouth. The roasted pineapple added sweetness but also additional smokiness. Topped with salsa verde which added depth of flavour unique to Mexican cuisine.
The Pollo Al Carbón taco also impressed with its charcoal grilled chicken, full of flavour, topped with the kick of salsa macha and a smooth guacamole taquero.
We had to try the Carne Supero burrito, we chose the Birria de res as our filling, served with rice, pinto beans, pico de gallo, cheese, guacamole and crema. Wow, what a flavour sensation! The beef was incredibly tender and melt in the mouth – it had depth and breadth and was ludicrously tasty! The flavours didn't stop there, the fresh pico de gallo cut through the richness of the beef, and the guacamole and crema added a luxurious creaminess to the dish.
Attention to detail continues with the drink's menu, which features some Mexican staples, as well as tipples from further afield. The house margarita (£8) is a must: El Jimador blanco with reposado, lime, triple sec, agave nectar and a salt rim. But there's also a good choice of flavoured margaritas, negroni, pina colada, mezcal and more to try if your liver can handle it.
The authenticity didn't stop with the food, the interior décor was warm and comforting, a similar experience to a taquerias in Mexico. To add to the ambiance, Hispanic music is also blasted in the background. It's crucial to add the importance of suppliers to Barrio Comida. The chefs go to great lengths to source and import artisanal dried products that are the backbone of Mexican cuisine including heirloom corn. They also work closely with UK producers, farmers, and fishermen who they believe are the best in their fields. Overall, a true taste of Mexico.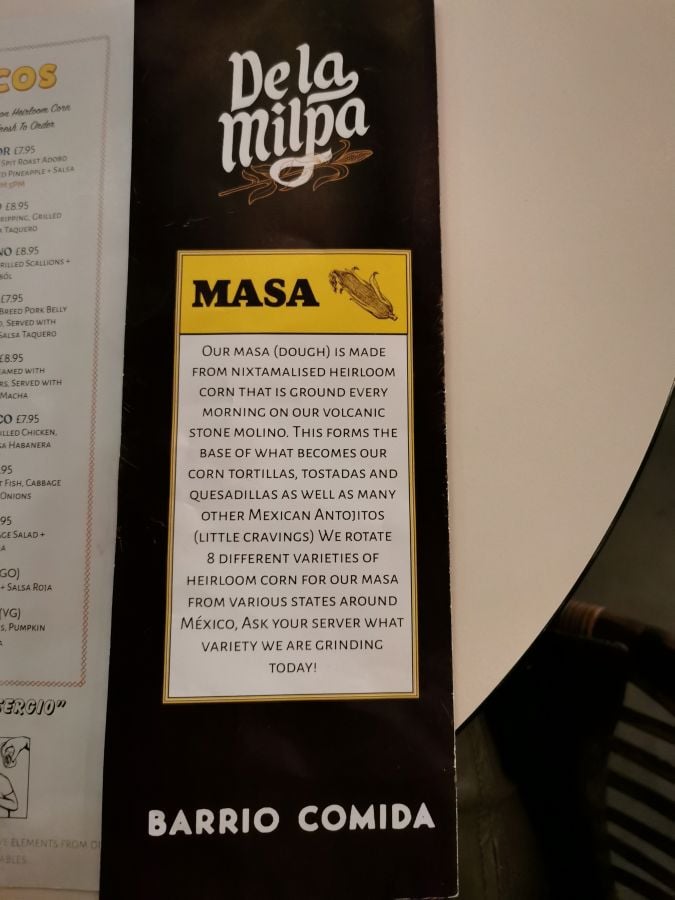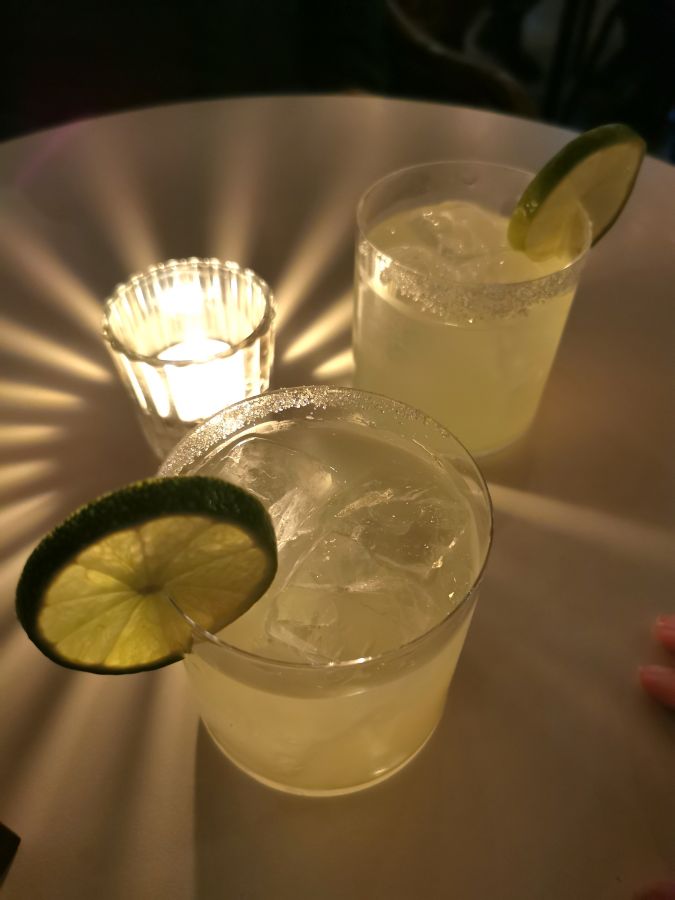 For media enquiries, please email: mary.niven@dalziel.co.uk