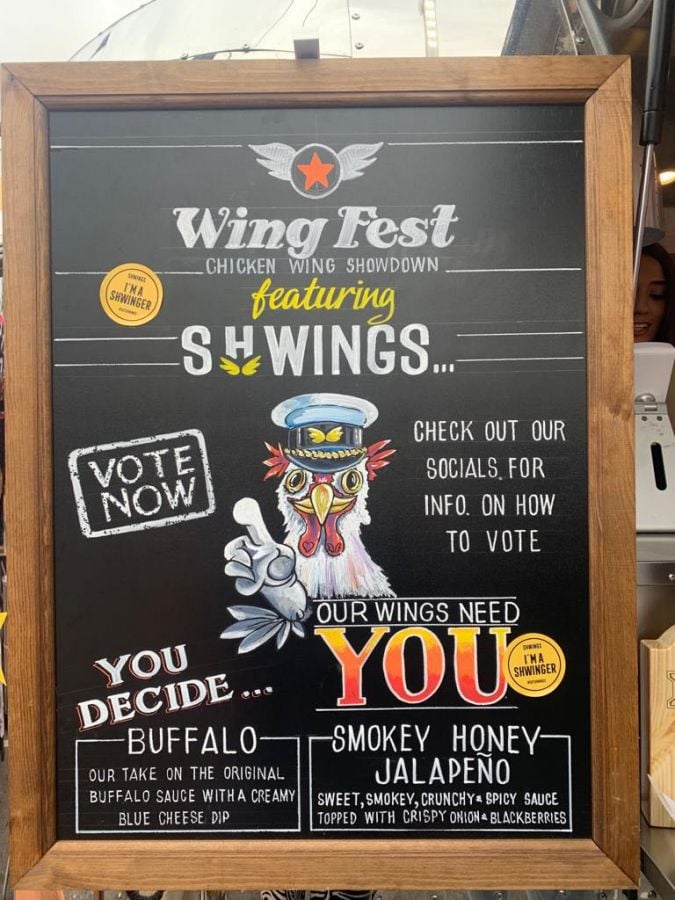 Wings. Music. Beer. Bourbon. We headed to Wing Fest Manchester where the festival showcases the best chicken wings the UK has to offer with varying flavours, additions, sauces and much more! The wings are split into two categories: the Best Buffalo Wing – the battle for who can perfect the classic, tangy, spicy sauce – and the Best Wild Wing, where vendors let their creativity flow with innovative flavours and toppings to transform a humble chicken wing into a flavour explosion.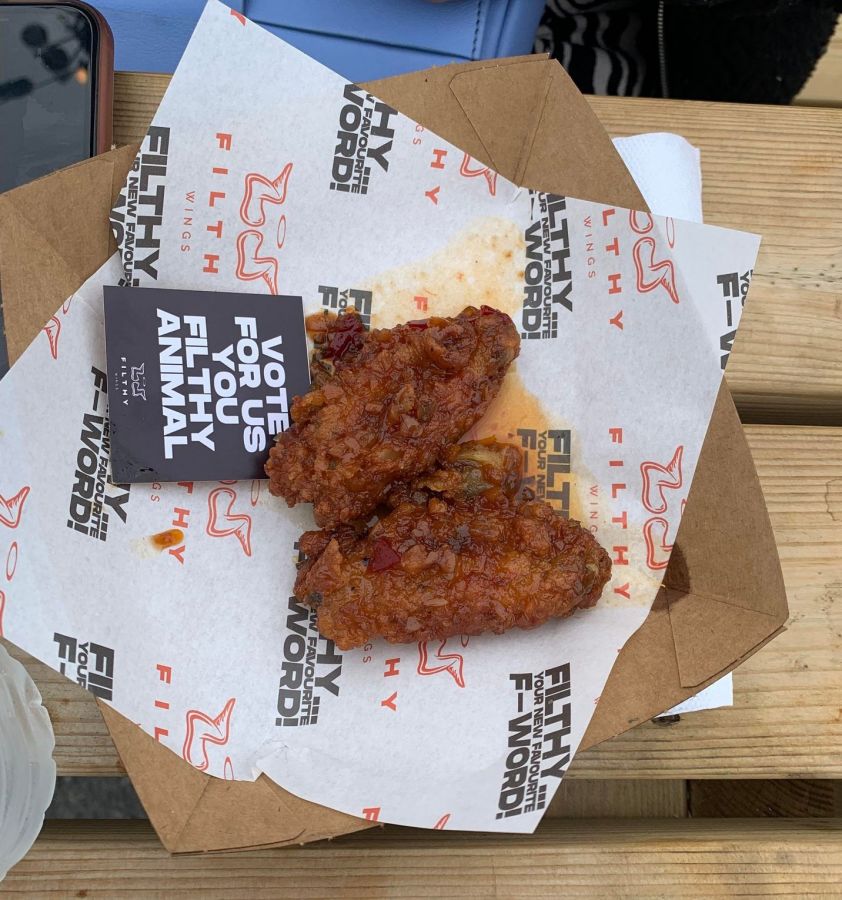 Buffalo, BBQ, Korean, gravy and sweet twists were just some of the flavour combo's at the festival. We headed to Eat Swings and ordered their smokey honey jalapeno wing – sweet, smokey, spicy sauce topped with crispy onions and blackberries. If you like strong, smokey flavours then this ones for you! On the smoke trend, we ordered Filthy Wings 'Filthy B!#&h' wing. A unique combo of chilli, caramel, and smoked salt. Not too heavily coated but still packed a punch! Sweet yet warming chilli heat, a filthy treat! Next up, the most artistic wings from Mexican seoul. We had high hopes knowing that they had won 1st place for their wild wings on the Saturday! Their double fried chicken wings coated in gochujang sauce, a gochu-mayo, and garnished with sesame seeds and spring onions. Deep, rich and tangy sauce that packed a punch! We also tried their Buffalo wing – Golden Habenero glaze with a blue cheese dip. Not for the faint hearted! Vinegary-and-tangy-pepper hot wings with a creamy, salty sauce.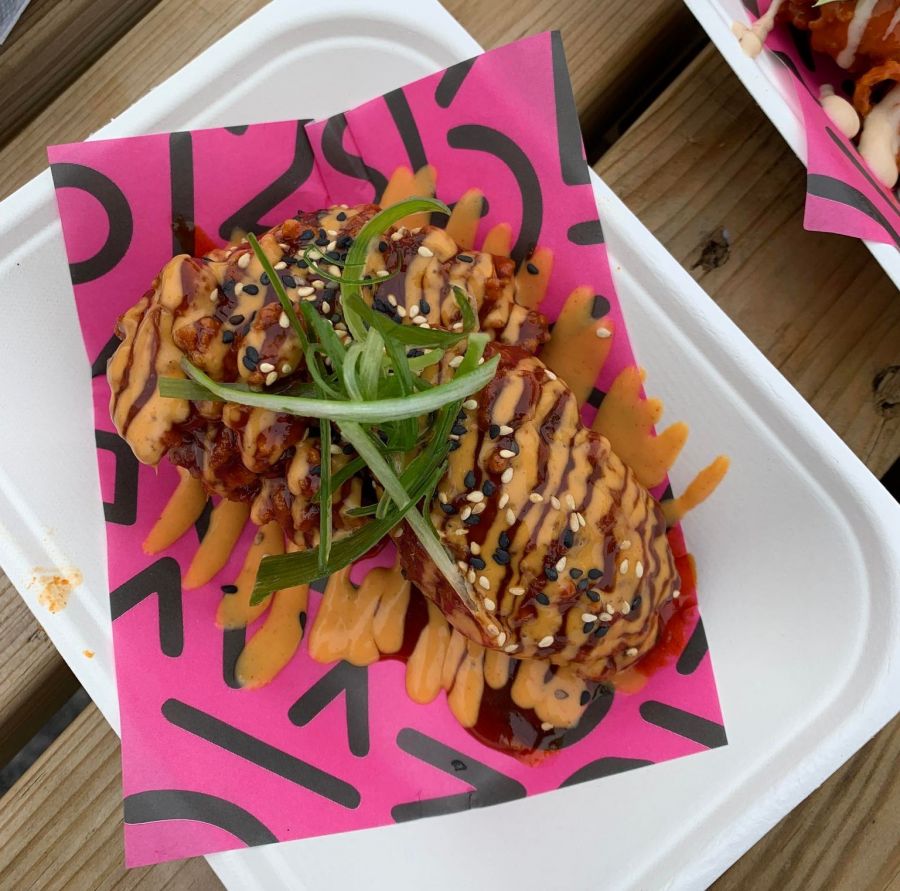 We couldn't help but notice a sweet variety of wings that took our fancy! Poor Boys Biscoff Bad Boy sweet BBQ wing. A heavy fried batter coated with lashings of biscoff and hickory bbq sauce with a drizzle of gravy mayo. A wing that was difficult for the brain to process yet surprisingly delicious! Their buffalo wing also didn't disappoint and for us, was a real winner. Hot honey buffalo a blue cheese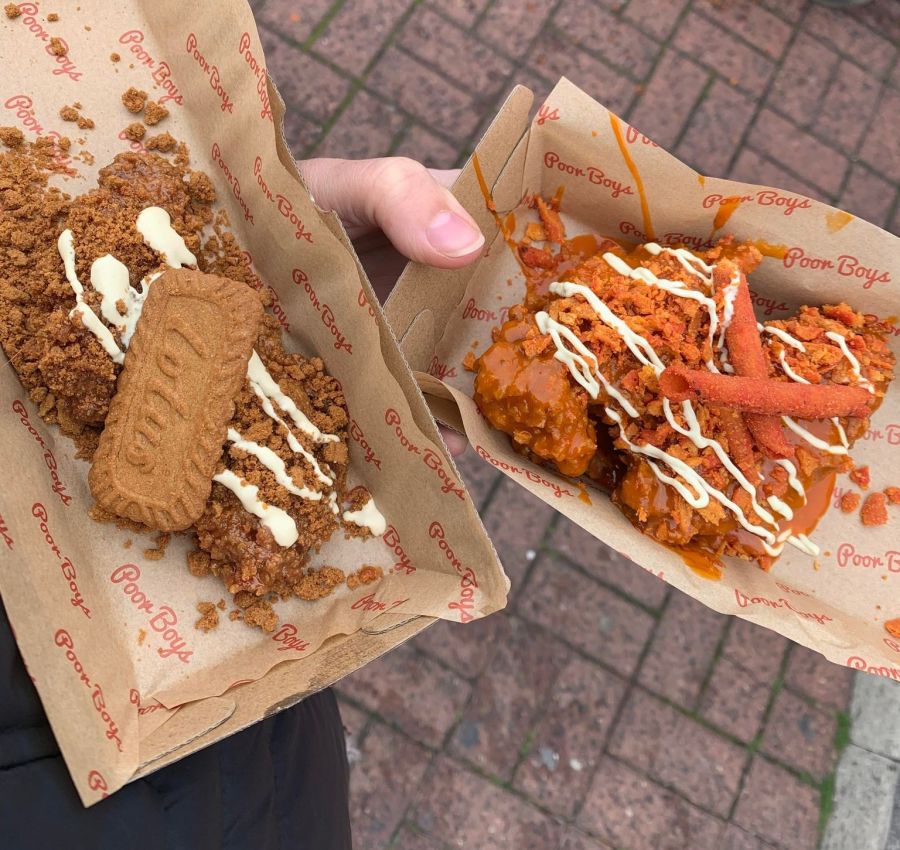 drizzle and Taki Fuegos. All the flavours you'd expect, with a fruitier twist!
Next was Colombo Street, a Sri Lankan street food vendor. Their wild wing was the Wild Colombo, Tangy wild sauce made with lavishly thrown Sri Lankan Jaggery, Tamarind Puree and Caramelised Onion on top. Their buffalo also stood out. The Colom-Buffalo proving fusion mash-ups really do work! Ginger and palm treacle infused Buffalo sauce enriched with fresh curry leaves and roasted coconut. Both wings were sticky, rich Sri Lankan deliciousness.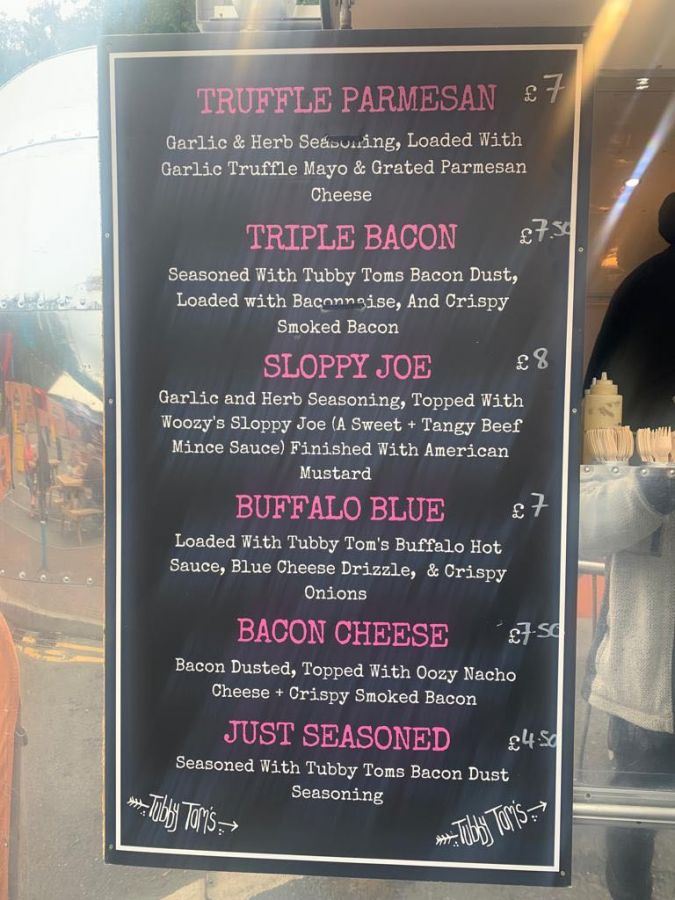 Finally, we couldn't help but try the wings from Eat the Bird. Their buffalo wing was fermented cayenne, shaved blue cheese and ranch shake. The fermented chilli lent the tangy flavour profile you would expect from buffalo which we thought was an inspired idea! Eat the Bird also went down the Korean route with their wild wing – Gochugang-Bangsauce, K-Pop crunch. A lighter batter was used on their wings which we welcomed but the flavours still delivered!
Throughout the festival we also indulged in The Woozy Pig's Sloppy Joe's loaded fries. Dirty fries seasoned with garlic and herb, topped with a sweet and tangy beef mince smothered with American mustard. Pure carb goodness!
We left, stuffed to the brim still talking about the biscoff wing. There was a real love and passion for wings and definitely a festival to add to next year's list – roll on 2023!
For media enquiries, please email: mary.niven@dalziel.co.uk