It's clear that social media has become a part of society, and it has hugely influenced what we eat even if we don't always know it.
Trends of where to eat and new products to try on platforms such as TikTok and Instagram are huge. How these trends have changed demand of certain products highlights the power of social media.
The quick content spreading has driven hundreds of products to become scarce due to the surges of high demand that these platforms cause. For example, Little Moons in 2021 became such a huge trend that they were put out onto shelfs and gone within hours. It led to people having to go to multiple locations to find them. Thanks to this viral trend, every retailer that stocked Little Moon's (Tesco, Waitrose and Ocado) had record sales in both value and volume and, in Tesco alone, sales were up 1,300% (Grocer, 2021).
Retailers such as Aldi are jumping on this trend. This Summer, Aldi launched a TikTok favourite greek gyros! The launch came following the popularity of the dish on TikTok (with 179m views of videos tagged #gyros).
Restaurants are also going viral!
61% of Gen Z diners use TikTok to find new restaurants, and operators on TikTok can produce customised marketing content to engage these young, digitally connected customers. (Mintel)
When a restaurant is recommended, most people go and try it for themselves. Even we have at Dalziel ingredients have explored locations, like Horticulture, that are popular for ourselves. Social media showcases new and exciting things all the time, including different cultures' foods allowing us to travel the world with our tastebuds.
Whether it's Chinese cucumber salads at home, restaurants to order and eat Fufu with your hands, or buying Korean Tteokbokki, all new concepts to most of us. Yet they are things that the media shows to consumers and influences many of us to try. Even if you do not realise, that new dish on the menu of the restaurant you go to is probably influenced by the media trends!
Dalziel Ingredients Innovation
Each week different members of our NPD team are gaining inspiration from social media and are showcasing how seasonings and ingredients can be incorporated into these trends. This week, the Instagram trend #allthingsbutter caught our attention and we looked for ways to highlight this. We used different innovative ingredients and concepts to create our butter flavours.
From left to right; Smoked Seaweed and Sea Salt, Shallot and Chilli, Yellow Thai and Espresso Martini butter.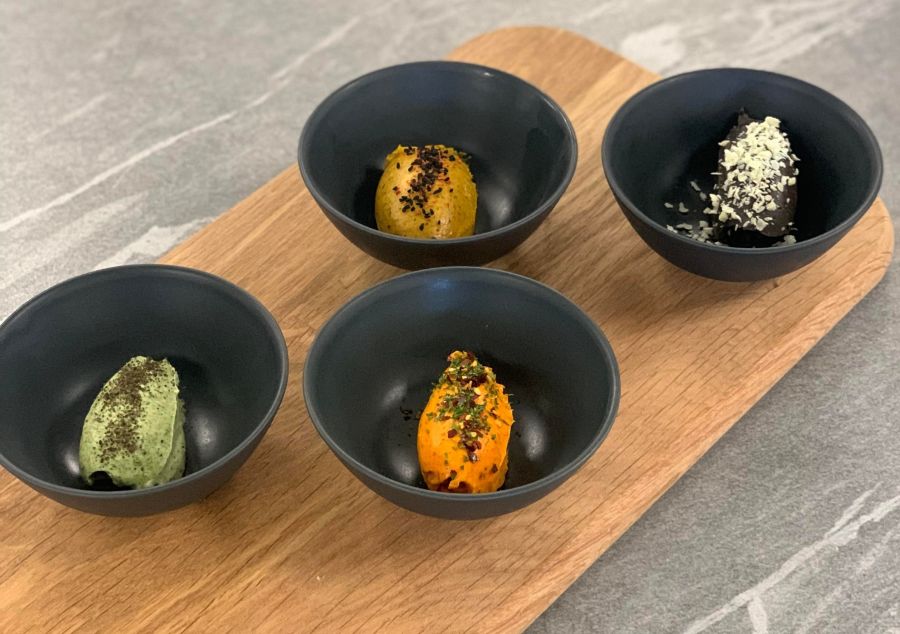 We also showcased how these butters could use incorporated into dishes. From curry bases and burger toppers to pancake dollops – their uses are endless!
Check out our Instagram page for our next social media foodie trends! https://www.instagram.com/dalziel_ingredients/
For media enquiries, please email: mary.niven@dalziel.co.uk