Cadburys have recently launched some summer fun in the form of chocolate! The brand is challenging people to identify flavours in two new 'mystery' chocolate bars for a chance to win £5,000.
There are two bars, bar one and bar two that combine Cadburys milk chocolate with two flavours, and trust us there are no clues! The fillings are white, and the ingredient declarations give nothing away.
We thought we'd test our pallets and decided to do a taste panel, sampling each of the bars and sharing our best guess.
It's fair to say we didn't all agree on the flavours, and the challenge proved more difficult than we thought it would be!
After tasting the first bar (01), we had an array of opinions, from Strawberry Cheesecake and Eton Mess to Cookies and Cream. The team could identify fruity flavours which some of the team guessed strawberry, but we also thought there were cakey/biscuit notes coming from the chocolate filling.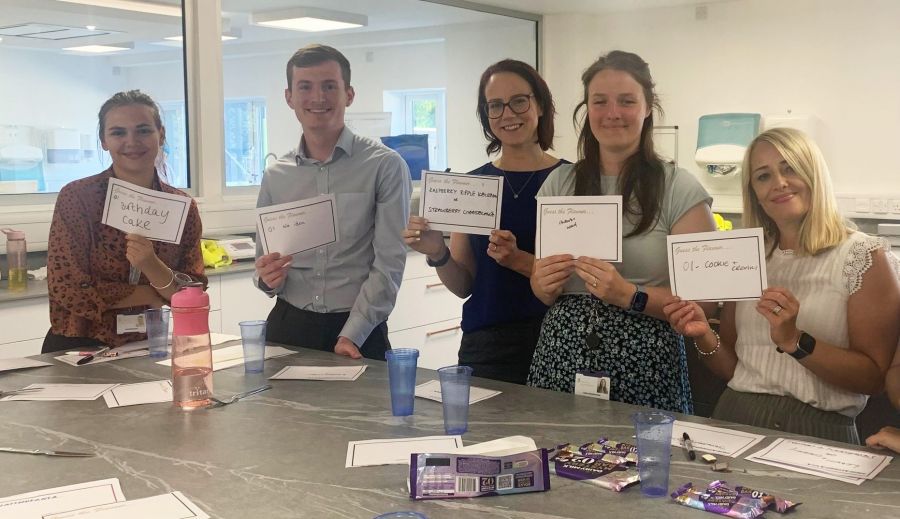 Next up, the second bar (02), which had a strong flavour and certainly divided the team! Slightly artificial and chemically, there was definitely a fruity, floral note to it. Saying that, our guesses were still as varied as the first flavour. Some of the team were however, in agreement, guessing Parma Violet as the mystery flavour. The rest of the team assumed blueberry, bubble-gum and banana!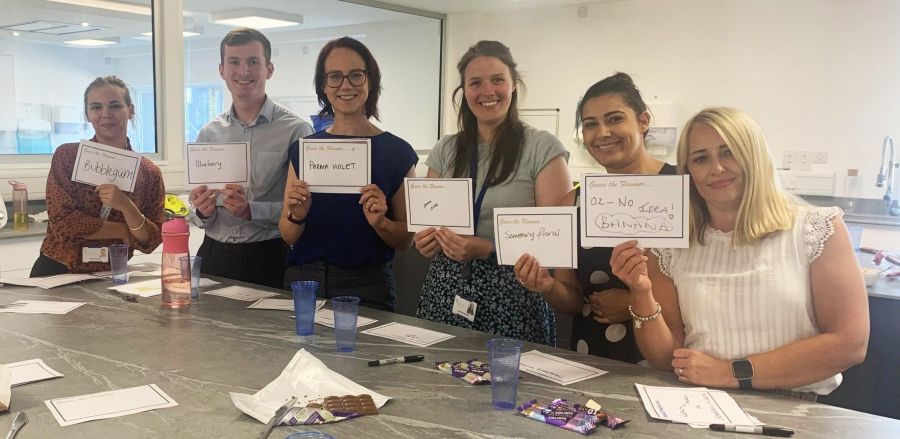 After tasting the chocolate we were itching to find out the mystery flavours, however, Cadbury's aren't releasing these until the 7th of October!
We then moved on to try the #whatthefanta flavour. The flavour test started in 2020 with a green version, continued into 2021 with a blue version and now in 2022 they have introduced a pink version. There are three different flavours this year, as well as three different coloured labels. We tried the green label and put our taste tasters to the test. The team identified strawberries and cream, bubble-gum and blueberry.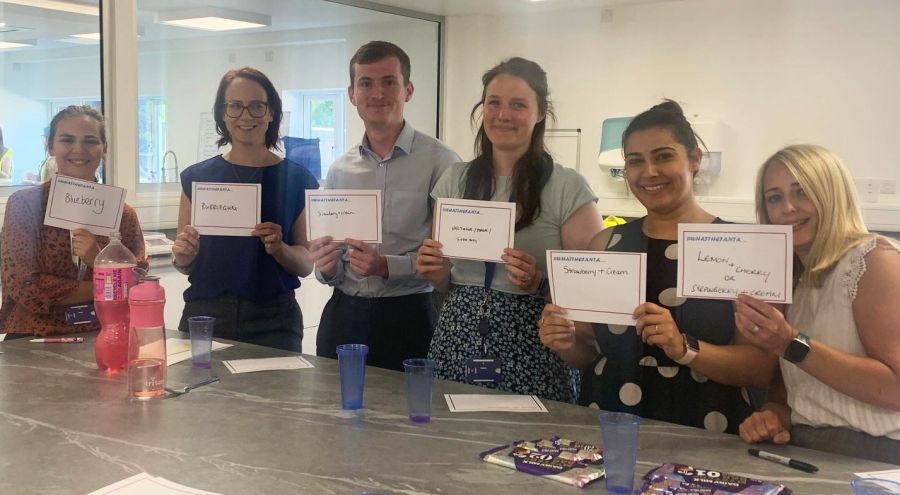 To find out the mystery flavour we scanned the QR code on the pack to see a series of online clues hidden within the action-style videos. It's clear that the flavours are based around exotic fruit flavours and it's fair to say our guesses were slightly out!
For media enquiries, please email: mary.niven@dalziel.co.uk