Last month our Group Technical Manager, Alex Guest chaired the morning session at The Proactive Food Safety Conference along with being interactive with the panels and presentations alongside coordinating questions with the audience of peers.
Alex Guest has worked in the food industry for 30 years, of which 10 years at Dalziel. His BSc in Industrial Food Technology from University of Humberside has provided a grounding in basic sciences as well as focusing on food technology, foodborne illnesses and economics.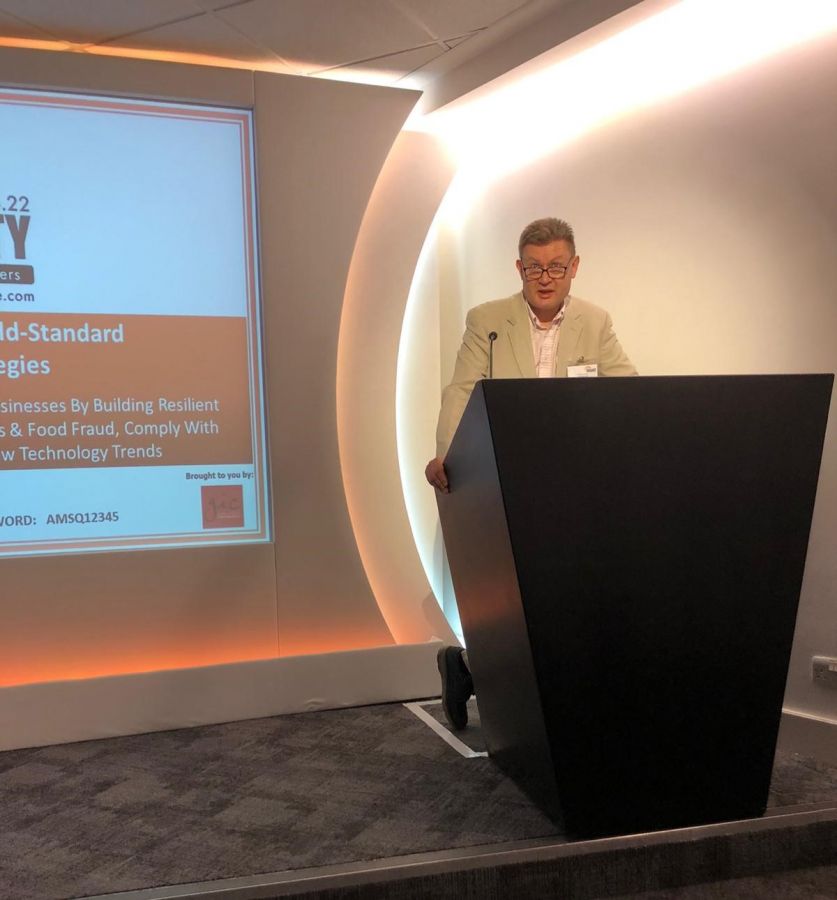 The conference included 34 heads and directors of food safety and technical and quality sharing expert insights into food safety risks, stringent allergen controls, new technology innovations, compliance and building strong food safety cultures whilst developing sustainable practices.
Alex shared insights and experience within topics such as Increased Safety, Reduced Recalls and Minimised Consumer Risk with Advanced Allergen Control Strategies. The panel discussed further how Natasha's Law has made allergen labelling more crucial than ever. The effective methods to test for cross-contamination and guarantee customers are being given the correct information about 'may contain' products and how allergen issues can be tracked throughout the supply chain to ensure every part of the chain has the right information to pass on to consumers.
The panel also debated topics including Communicating Effective and Build Strong Internal Food Safety Cultures to Boost Quality and Compliance Throughout the Business. Alex continued to input insights into ways to strengthen internal food safety cultures that prioritise quality, safety, and hygiene. Steps that can be taken to effectively measure culture and deliver data-based strategies to solidify culture improvements. As well as ways in which cultural strategies can be adapted to fit different arms of the business and ensure the message is spread to all employees.
Alex adds, "The day was a great opportunity to network with Senior peers working within Food Safety to discuss key topics which the Food Industry faces. This was something new to me as I had never presented to Senior peers however, the day was such a success I will also be paneling in November for the European Food Safety Conference. It was a brilliant day raising awareness and understanding of food safety as well as networking".
Our aim is to continue to work closely with our customers and potential customers to share ideas and build partnerships. If you would like to gain further understanding of the above topics, please do not hesitate to contact Alex at Alex.Guest@dalziel.co.uk.