Last week we went to Taste of London, an annual open-air food festival in Regent's Park that features top London restaurants selling miniature portions of their signature dishes and we couldn't wait to go!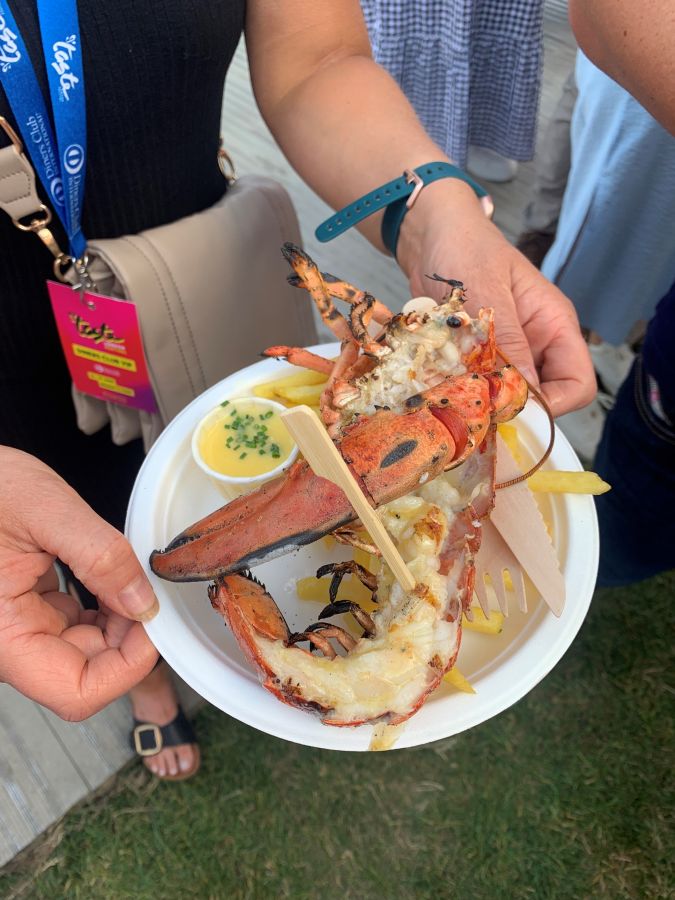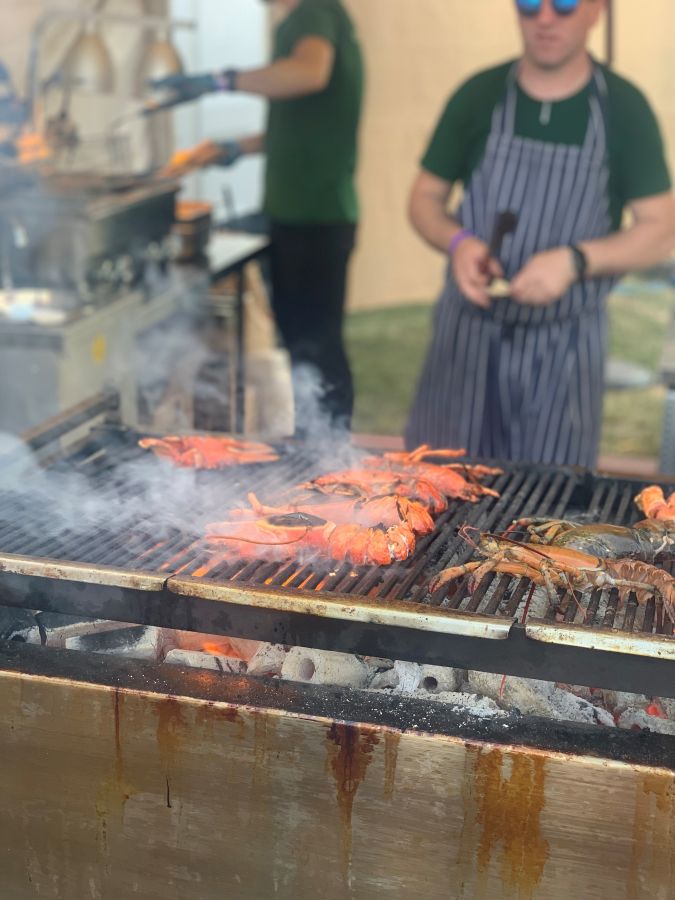 Where to start…with so many restaurants it's hard to choose! Burger and Lobster caught our eye. You couldn't miss the flames coming from the barbeque, a smell to remember! First up was half a lobster and fries, simplicity at it's best. Perfectly charred, yet still naturally sweet – the lobster was delicious! Served with a classic lemon and garlic butter sauce.
Next, we headed to Flesh and Buns, London's Japanese inspired Izakaya restaurant serving a mix of tantalising small plates and larger plates. We've had our fair share of bao buns and would like to think we can tell-apart the good from the bad. So we thought we'd try one more from Flesh and Buns. Their Smoked Brisket Bun was filled full with Chipotle miso as well as pickled chilli and carrot which cut through the richness of the smoked brisket. Packed full of flavour, the soft, pillowy bao was one to remember!
The third delicious dish of Taste was Angelina's Milk Bun, Red Prawn and Truffle. The restaurant unites cooking techniques and flavours of Italian and Japanese cuisines. Shokupan also known as milk bread has been in the spotlight with it's distinctive soft texture and the sweet, milky taste. Filled with international renowned rosso di mazara prawn and akami tartare, lardo di collonnata finished with grated Abruzzo summer truffle.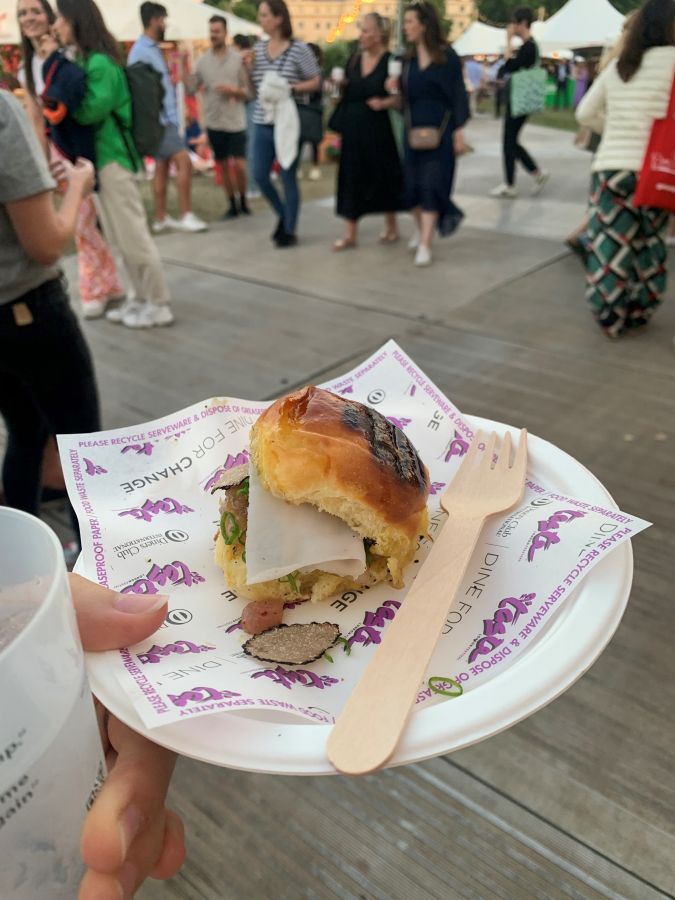 Another dish Angelina developed for Taste was Lobster and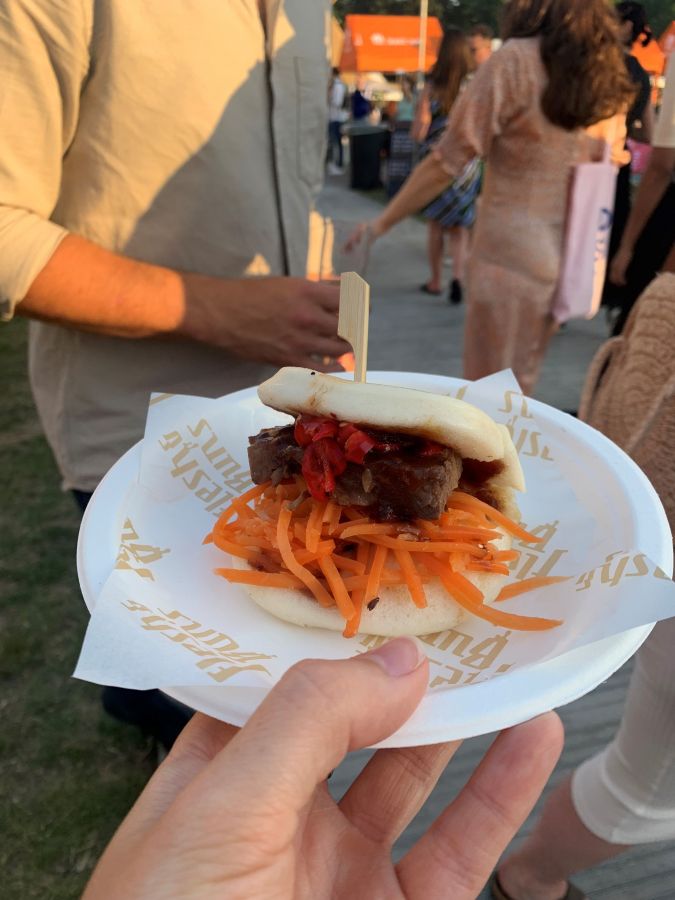 Katsuobushi Donuts, yes, donuts! Katsuoboshi coated lobster and crab donuts with yuzu mayonnaise and tonkatsu sauce finished with calamaretti. This dish was a crowd pleaser and was certainly unforgettable! Yuzu pairs perfectly with fish and brought a freshness to the dish whilst the tonkatsu sauce added a tang and warming heat to this dish.
After all the food at Taste of London in Regent's Park, it was time for something sweet. London's leading hot donut business as noted by Eater London, MOB Kitchen and Forbes to name a few, Treats Club was featured at Taste, so it was a given that we tried their delights. The pistachio whipped ganache filled donut took our fancy, topped with a pastry crumb, and drizzled with hot honey. The hot honey drizzle gave a sweet but heat addition to the dish. A trend that is starting to drip through into the UK market originating in America, proving it's not just for savoury dishes!
Check out the below menus to see some of the dishes we didn't manage to get out hands on!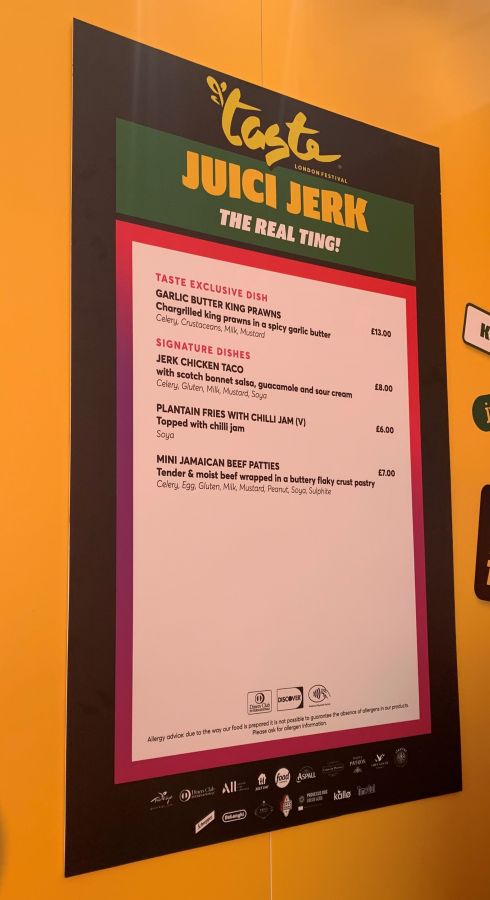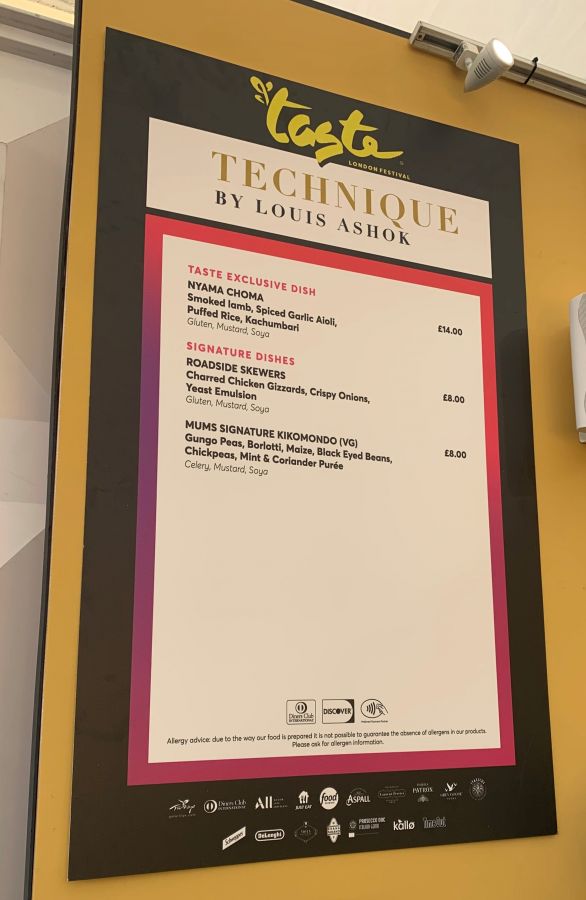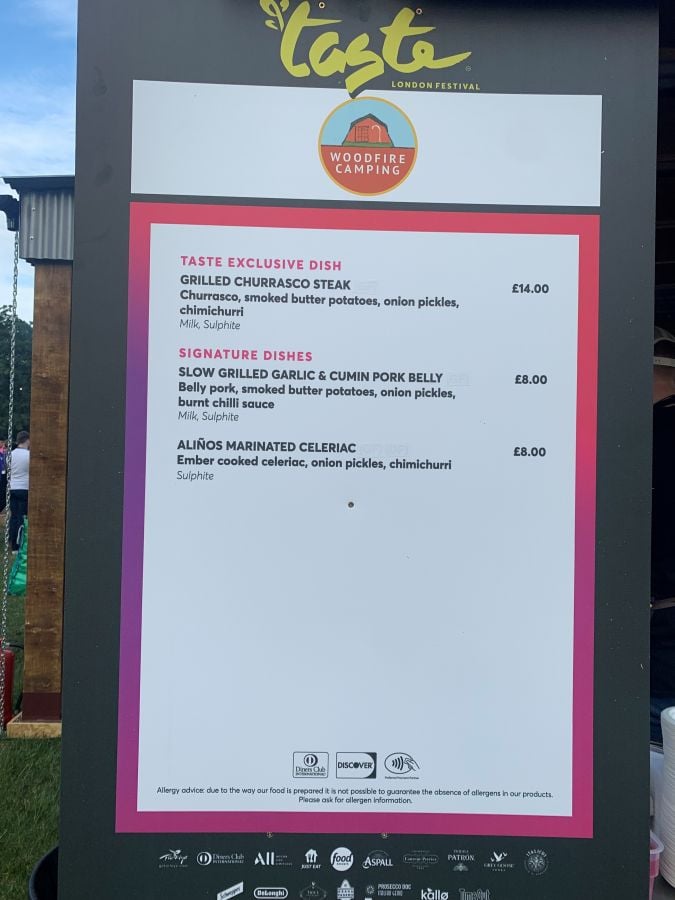 It really is true what people say, Taste of London is a foodie wonderland packed full of food and drink innovation that will get your brain ticking! Roll on Taste of London 2023!