Following The Sammies Awards earlier this month, we've decided to delve deeper into the food to go market! Nationally, the sandwich is still the go-to lunch option for Brits with 72% of spending at lunchtime going on sandwiches. British consumers manage to munch their way through over 11.5 billion sandwiches each year (Sandwich & Food to Go News).
Retailers are attempting to up their game with premium on-the-go food offerings. As always, Marks and Spencer are upping the stakes, introducing, 'The Tastiest Lunch Ever' showcasing luxury ingredients. Sensing an opportunity within the premium space, the retailer is improving their lunchtime sandwiches. M&S are highlighting ingredient upgrades such as, the crispiest British bacon. They now use 100% British bacon, that's dry-cured and double smoked over oak and beech for deeper, smokier flavour, used within their bestselling BLT, chicken Caesar wrap, and more. Other ingredients featured are their cheddar, butter, and mayo.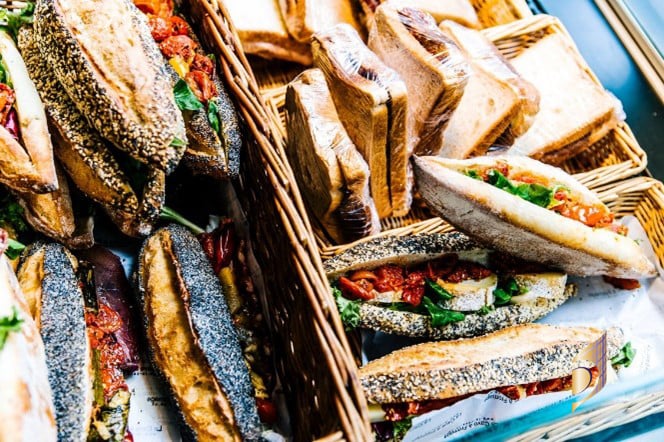 Pret A Manger is upgrading lunchtimes with their new product launches. Sandwich rolls are inspired by classic flavours from around the world while three new salads use fresh and top-quality ingredients. The rolls showcase tastes of Scandinavia, USA and Italy including a veggie loving Aubergine Parmigiana Rye Roll bringing a taste of Italy to British shores. The ever-trending ingredient, miso is seen within Pret's 'Miso Chicken and Greens Salad' made using British chicken breast coated in a rich miso and tamari mayo on a bed of salad leaves and is topped with sesame seeds, fresh mint, Pret's famous crispy onions, screaming premium!
As consumers may become tired of the same old lunchtime offerings, spicing up lunchtime meals could be the answer! Creating salads, sandwiches and wraps packed full of spices and flavour could bring excitement to midday meals! M&S were winners of the Sammies, New Sandwich Award with their Naughty and Spice Turkey Roll proving the popularity of an afternoon-pick me up flavour punch!
Dalziel Ingredients are here to elevate your sandwiches! Not only can we offer a vibrant, authentic seasonings, rub or glazes for a filling, we can also produce sauces that can complement your filling as well as adding value. As well as sauces, crumbs can add texture and transform visual appearance of your food to go, from a black onion seed popadom crumb to nacho tortilla crumbs. If you need inspiration, get in contact!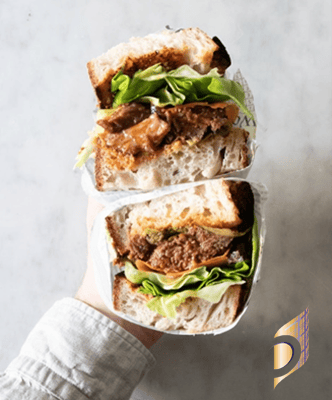 For media enquiries, please email: mary.niven@dalziel.co.uk