Middle Eastern cuisine is ever evolving and goes well beyond the traditional kebab. Beans, spices, herbs and vegetables feature heavily within the middle eastern diet which are transferred into dishes such as hummus and falafel.
Grains such as rice and wheat are staple ingredients, other whole wheat grains are commonly used such as bulgur, freekeh and couscous. Aside from whole grains, rice and bread are eaten at almost every meal. Waitrose tapped into these traditional grains within some salad launches with the use of bulgur wheat, couscous and freekeh. Last year, Waitrose launched The Levantine Table inspired by the diverse and vibrant culture of the Levant, the region of the Middle East that stretches along the sun shores of the eastern Mediterranean. This range proved to be popular as searches for 'Levantine' on waitrose.com rose by 2,533% the dayafter the range launched (Waitrose).
Mezzes are a selection of sharing dishes that can be scaled up and down for smaller or larger gatherings. Dishes can be heavily spiced and include vegetables, meats, dips and snacks. Typical dishes such as tabbouleh, baba ghanoush, hummus, and falafel which are commonly seen within retailers.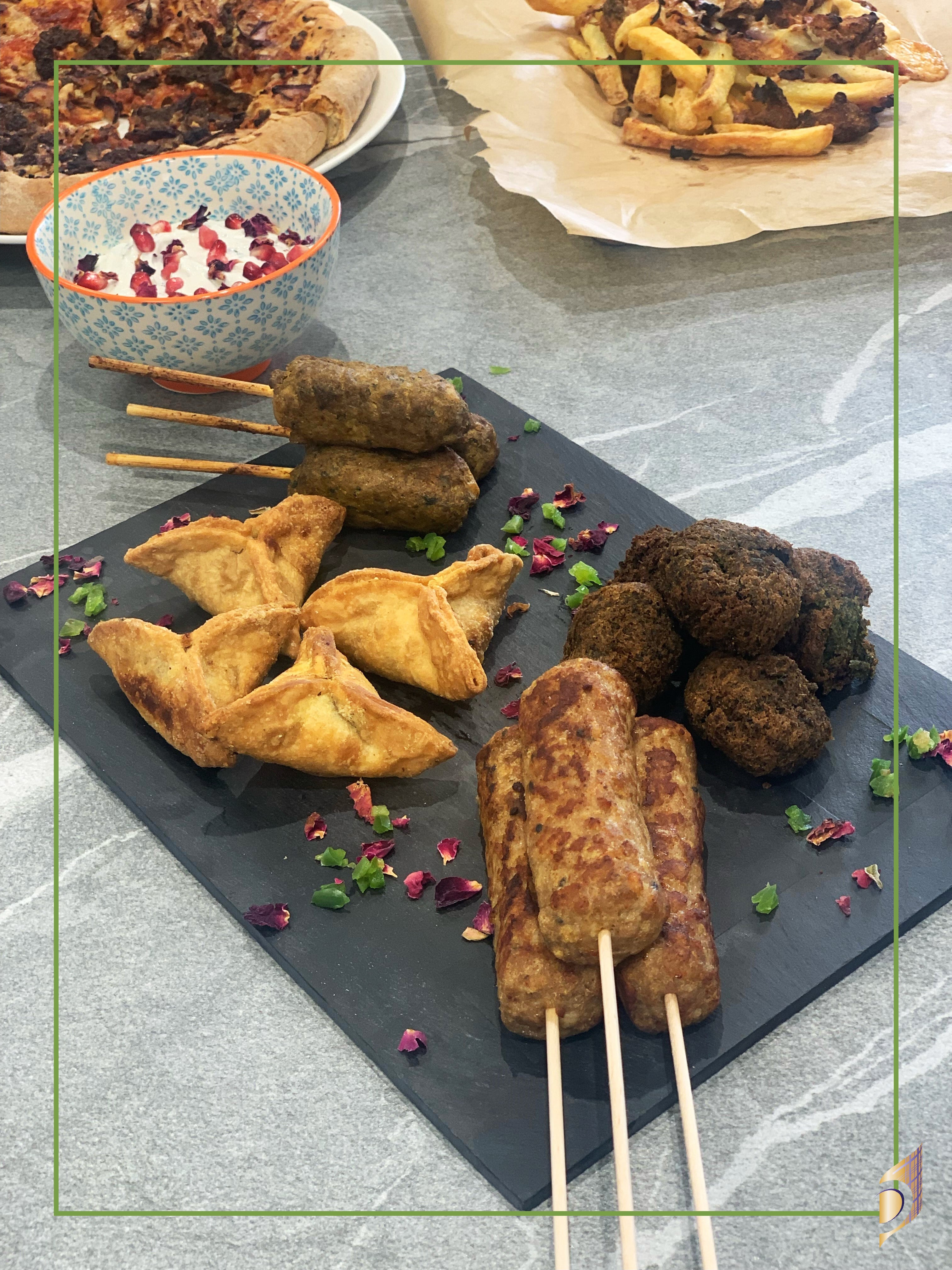 The kebab has been an integral part of Middle Eastern culture. The meat of choice is usually lamb, and it is cooked over a fire on a skewer holder, so the meat never touches the grill itself. Spices such as cumin, coriander, garlic and onion, differentiate kebabs. Within the UK, kebabs have been portrayed as a 'dirty' post-pub tradition, often served in a pitta with lashings of garlic and fiery chilli sauce. In recent years retailers have preimmunised the kebab such as Marks and Spencer who marketed their launch of their Lamb Shish Kebabs as, 'Kebabs don't need to be dirty to be delicious!'. This Collection Master Grill launch included a creamy lemon and mint yoghurt as well as a coriander and roast garlic drizzle making the kebab extra luxurious! Within this range, M&S also introduced a Fully Loaded Chicken Shawarma. Like the kebab, this product is made with premium ingredients, British chicken marinated in Middle Eastern spices with olive oil and preserved lemons.
Koftas are a Middle Eastern dish made from ground lamb or beef mixed with onions, garlic, and spices. The meat is shaped into balls, patties or logs and then grilled and served with pittas and dips. Koftas have become a British barbeque favourite, as a result, slimming world brought Beef koftas into their Iceland range drizzled with a green chilli sauce and cooling yoghurt dip.
Spice blends are heavily used within Middle Eastern cuisine to add brightness and complexity and certain blends have been trending. Za'atar is up 44% on restaurant menus over the past 4 years (Unilever). The mixture traditionally includes dried oregano, sesame seeds, sumac, and thyme, sprinkled on top of vegetables and meats. Here are Dalziel Ingredients, we add our Za'atar inspired blend into our vegan mayo which is the perfect addition to salads and roasted vegetables.
Harissa, the Middle Eastern chili paste keeps growing in menu appearances and popularity. Datassential reports Harissa has grown an astounding 146% on menus in the last 4 years (Datassential, MenuTrends 2021). Rose Harissa uses rose petals or rose water to deliver an authentic Middle Eastern punch and can enhance simple ingredients such as roasted potatoes.
Our extensive range of spices influence us to create exotic and authentic blends to make meats, grains, vegetables and sauces stand out. If you need insight, get in contact!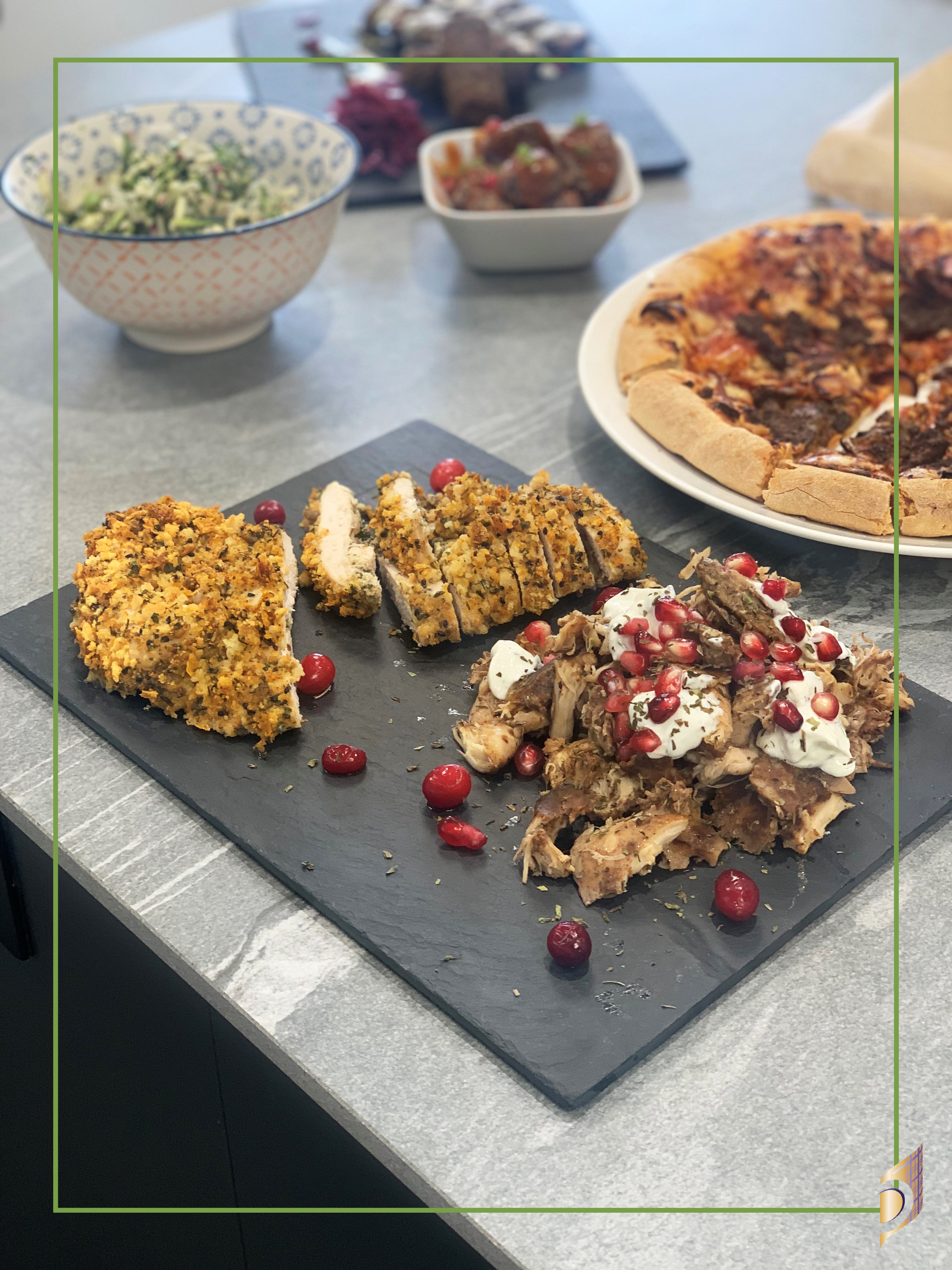 For media enquiries, please email: mary.niven@dalziel.co.uk