As ever, Easter is centered around chocolate! In 2021, confectionary sales bounced back to £373.6m as restrictions were relaxed. Novelty, vegan, and premium chocolate eggs are all set to boom this year. Specifically focusing on vegan chocolate, it's clear that plant-based products are a central part of 2022 Easters range with strong product ranges across retailers (Grocer).
Hot Cross Buns are one of the most popular Easter treats and over the past few years, innovation within this product has run wild! Traditionally, this recipe includes yeasted buns made with sweet spices, dried or soaked fruit and then topped with a white cross made with flour and water to represent the crucifixion of Jesus (Mintel). The popularity of hot cross buns has encouraged brands to experiment with flavours in other categories, with limited time offers that coincide with Easter. This year flavours of Hot Cross Buns have evolved with new flavours including savoury buns and twists of traditional decorations and ingredients.
Co-op have opted for something different this year, introducing their limited-edition Spiced Masala and Chilli Hot Cross Buns made with caramelised onion, sultanas and a warming blend of jalapenos and spices. Asda are also first to the market with a vegan take on Chilli and Cheddar Alternative Hot Cross buns.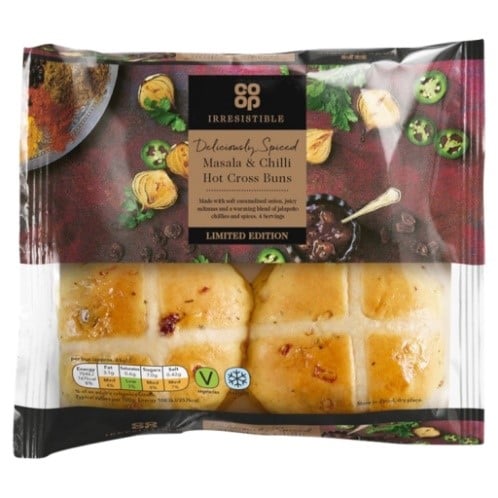 Waitrose are also getting creative with the hot cross bun flavours once again this year. The retailer is stocking Hot Cross Brioche Rolls, White Chocolate & Lemon Hot Cross Buns, Sticky Toffee Hot Cross Buns, and Triple Chocolate Hot Cross Buns (Grocer).
Hot cross bun innovation doesn't end there. M&s are proving it's not all about flavour but also format. The iconic white cross has been represented on the retailers new Hot Cross Whips, filled with mallow and gooey hot cross bun caramels. Sainsburys are also jumping on the format innovation launching their Hot Cross Bun Bagel, a popular hybrid.
Now we can celebrate without COVID-19 over our shoulders, what meat, vegan, vegetarian dish will be on the centre of the dining table? Last Easter was a bumper one for roasting joints. Having suffered a blow to sales in the locked down Easter of 2020, beef, lamb, and pork bounced back with a bang. Beef and lamb volumes were up 45% and 42% respectively, while pork grew 25% [Kantar 2 w/e Easter Sunday 2021]. Lamb features heavily throughout pub and restaurant Easter menus from shanks, leg, and shoulder. Aldi have introduced a Specially Selected Lamb Rack with Port, Cranberry & Mint Glaze, traditional flavours perfect for the Easter table. M&S are bringing a restaurant quality Sunday lunch to consumers with their Easter Family Dine In. The range includes a choice of mains including stock-brined British chicken topped with butter and thyme with a sachet of stock, a selection of sides as well as puddings.
To celebrate Easter, we have created marinated black garlic and herb lamb, slow cooked in a rich red wine gravy topped with a black garlic crumb! Check it out on our Instagram Dalziel Ingredients (@dalziel_ingredients) • Instagram photos and videos.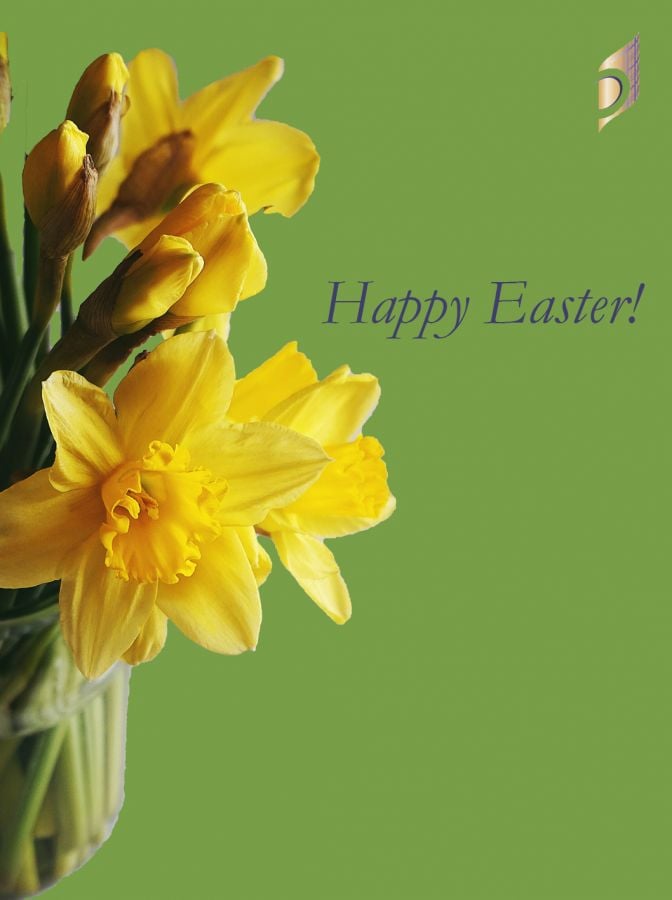 For media enquiries, please email: mary.niven@dalziel.co.uk