Whether you're dining out or opting for a meal at home, there really is an array of choices when it comes to celebrating this Valentines, Galentines, Palentines or Malentines Day.
From a delicious breakfast in bed, chocolate treats and homemade Valentine's Day card to a quiet, candlelit romantic dinner. No matter how you celebrate, every year the supermarkets offer playful but delicious meal deals to treat our loved ones.
We're seeing supermarkets ramp up their offerings. Instead of consumers selecting their starter, main, side and dessert as usual, shoppers can now choose from four set menu options, mirroring a restaurant menu. One of Aldi's set menu meal offering features heart shaped foods for every course. After kicking things off with Carlos Heart Shaped Mini Garlic Pizza Bread, shoppers can tuck in to Heart Shaped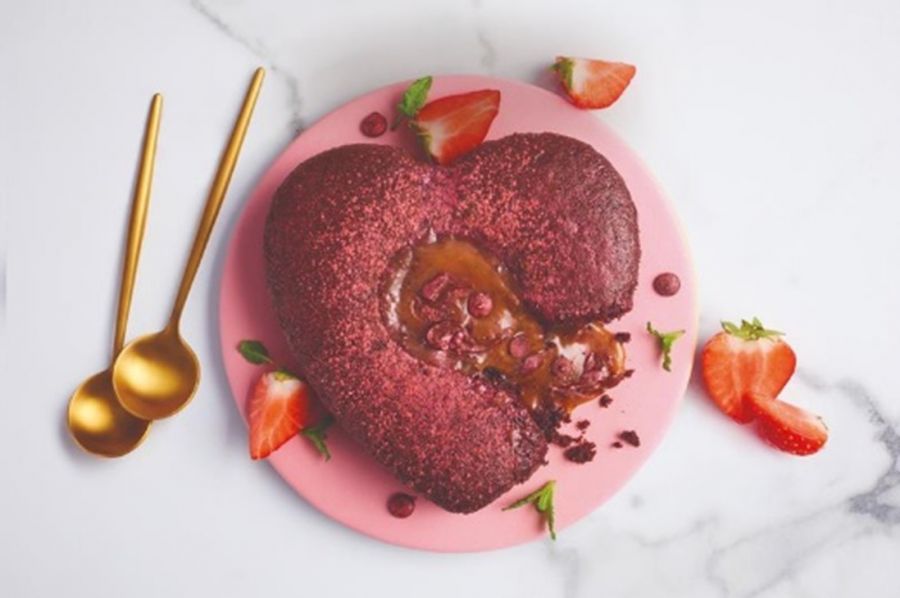 Lobster Pasta for their main course. This is followed by Mini Heart Pancakes, which couples can smother with their preferred toppings at home (Grocer). Aldi also continues the heart shaped theme into their plant-based Valentines offering, including Vegan Heart Shaped Ultimate Burgers and a Molten Middle Heart dessert.
The plant-based theme also continues throughout retailers, such as M&S vegan steak which is made from Smokey Saffron Aubergine, Morrisons Vegan show stopper – a Beefless Wellington, and Co-op's vegan Roasted Butternut Squash Gnocchi Bake as well as plant-based sides, with all four wines offerings also suitable for vegans.
For truffle lovers there is oozy Camembert style cheese with a honey and truffle drizzle offering from Asda, as well as fine green beans with Italian truffle butter and Truffle Mash from M&S, the perfect indulgent ingredient.
A continued trend from Christmas and one that we're expecting to see throughout 2022 is Mediterranean cuisine. A Mediterranean diet consists of vegetables, fruits, legumes, nuts, beans, cereals, grains, fish, and unsaturated fats such as olive oil. We saw Waitrose tap into this trend within their Christmas party food range and now their Valentines offering features flavours of the Med, a Sea Bass with tomatoes and Olives.
Innovative sauce products are also catching our eye this Valentine Day, pairing Duck Breast Portions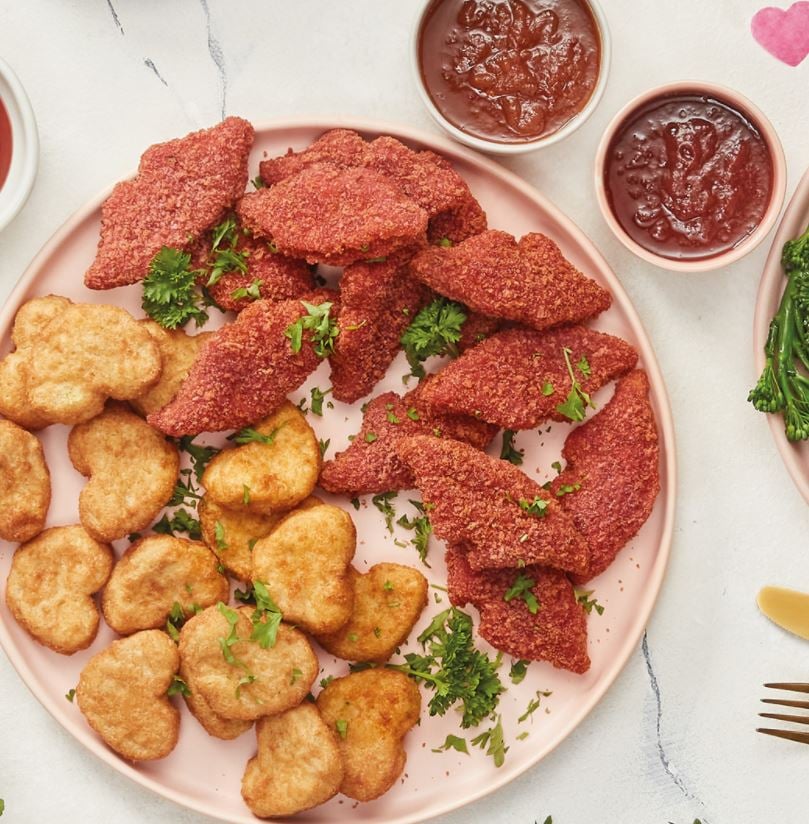 with a Raspberry Hoisin Sauce and Chicken in Prosecco Sauce (Tesco) moving away from 'traditional' sauce pairings. Here at Dalziel Ingredients, we have a talented sauce development team who work on the next big sauce flavour trends and innovation. If you're looking for the next big thing in the sauce world, get in contact!
Aldi's 'Hot Lips' product will be sure to get couples talking. The chicken nugget in the shape of lips is covered in a red crumb and served alongside a hot honey dipping sauce.
In foodservice, Bill's are offering a three-course set menu with influences from retailer trends. Spices and mayonnaise accompaniments are used to enhance dishes, from spiced chutneys to aioli's with flavour hits such as red chilli and lime. A plant based show stopper and truffle are also incorporated into their Valentines Menu (please see below).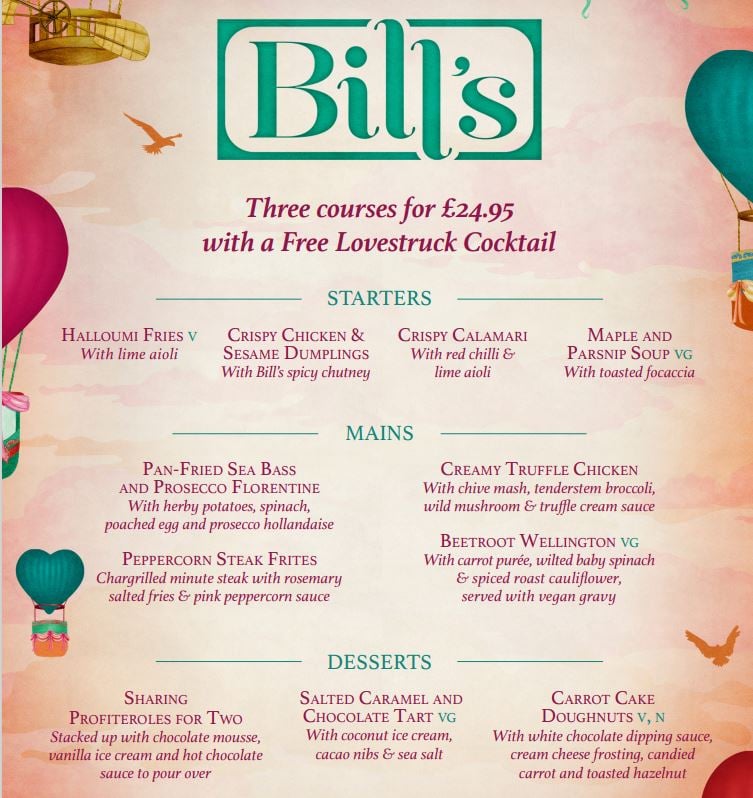 Miller and Carter's Valentines Menu is said to be the most memorable, indulgent three-course meal near you! The menu involves a sharing camembert topped with apple, date & tamarind chutney, Spiced rum barbeque wings with a buttermilk ranch dressing to start, followed by sharing steaks and an interesting combination of confit duck leg glazed with kumquat marmalade, dauphinoise potato, tenderstem broccoli and spinach, traditional flavours with a luxury twist!
Beefeater's menu ranges from a two course or three-course offerings. The menu consists of classic flavours such as buttermilk chicken goujons with a BBQ sauce, to more luxurious dishes including the standout ingredient, truffle – a decadent Truffle Burger served in a brioche bun with red onion chutney, Cheddar, oak-smoked streaky bacon, crisp lettuce, fresh tomato, red onion and truffle flavoured mayo.
For media enquiries, please email: mary.niven@dalziel.co.uk