We're pleased to announce that here at Dalziel Ingredients we are investing in a £1m expansion of new product development capabilities to create a world class NPD centre at Felling.
Our new 7,100 square foot (660sq m) NPD centre will comprise sophisticated presentation and development kitchens, sample preparation areas, dedicated sauce making facility, video conferencing facilities, meat preparation room and freezer facilities.
Equally, the expansion will support our specialist departments, as the UK's leading NPD and Technical Services teams in savoury blended ingredients. Completion is expected in spring 2022.
To create our unique, modern yet warming designs we looked to Amos Beech to make our ideas come to life.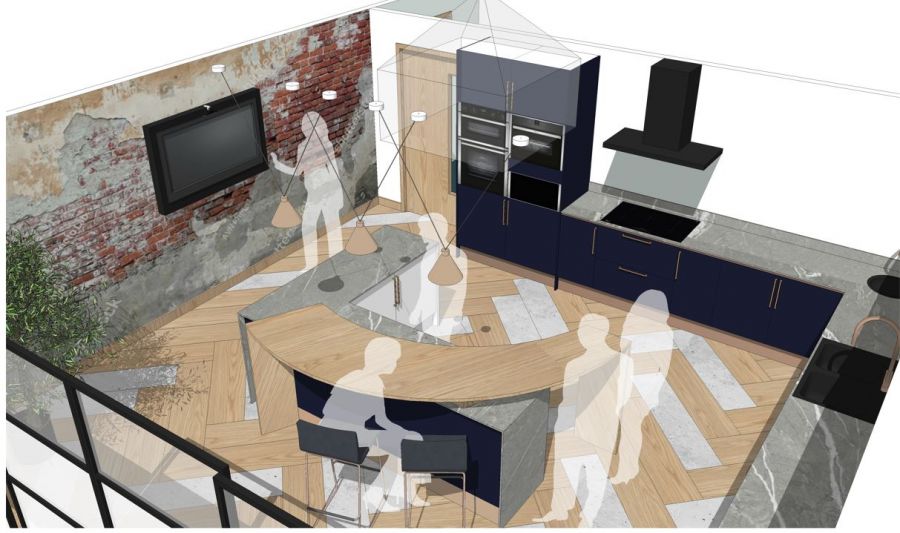 Alison Lyall, interior designer at Amos Beech said, 'The main part of the project was to design a Client Presentation Suite. We looked at brick walls to reflect the brick of local buildings, oak – a timeless warm timber popular in corporate interiors, tan leather – to bring warmth but also a fusion of high end residential and hospitality, and concrete – another warm tone yet contemporary finish.
Relating this to Dalziel Ingredients we then developed the finishes to reflect the logo. The tan leather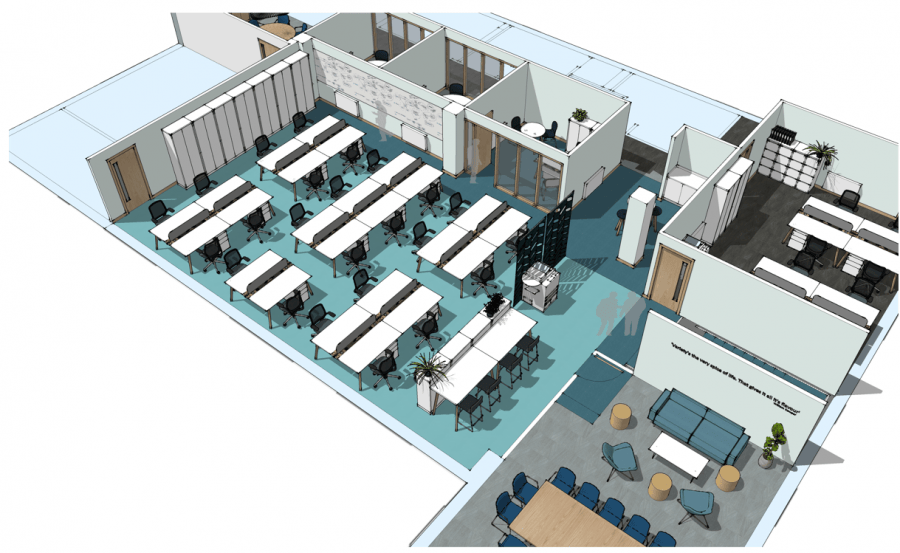 became navy blue, and we introduced copper. Another finish repeating in our research was Carrera marble worktops and these have now been superseded by a marble effect ceramic as has the durability properties that marble doesn't. Another natural timber, cork, was introduced along with charcoal greys. These finishes formed the first palette for the interiors, furniture, and fittings.
Sales director Richard Wilson said: "Our vision is to create a world-class NPD facility to help us deliver far more complex customer requirements.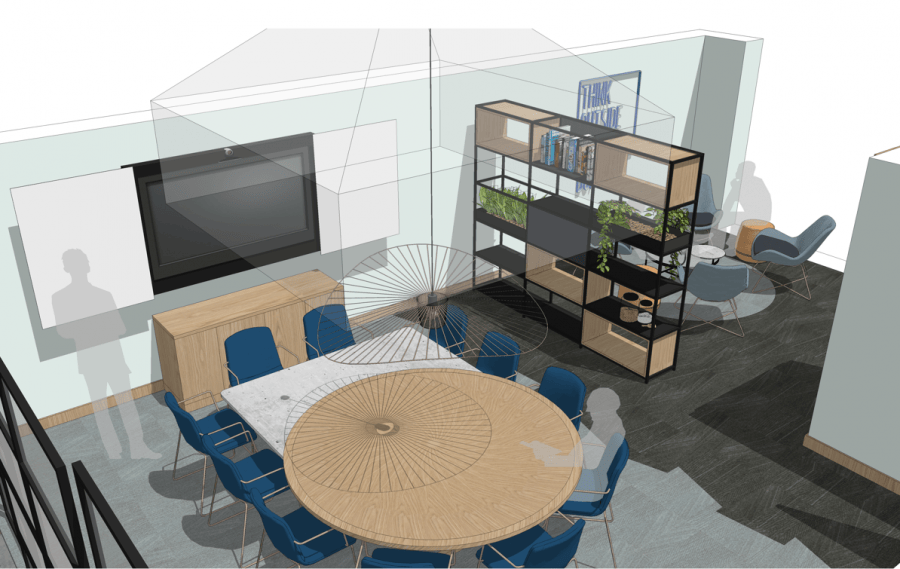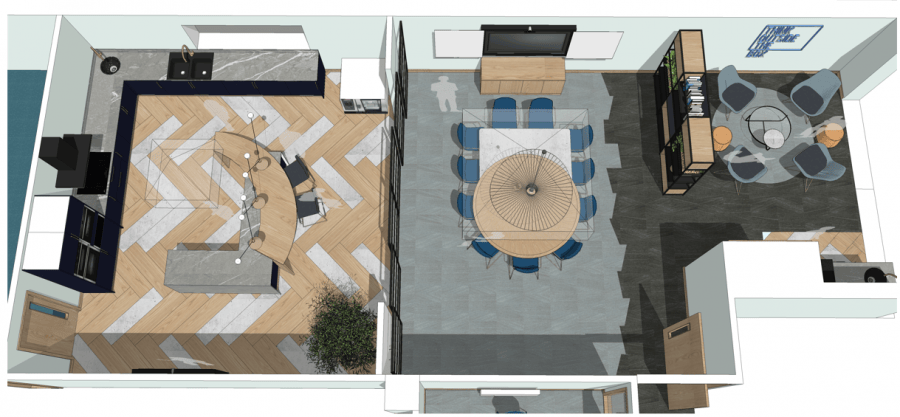 "Our customer range has expanded massively in the UK, Ireland and globally across all food sectors including health and nutrition.
"The scale of our NPD redevelopment gives us greater capacity for trials to replicate customer products in-house.  It means we can further strengthen our partnerships with customers to develop inspirational, market leading products."
Functional nutrition products, in particular the rise in vegan and plant based, is a key sector driving demand for Dalziel's blended ingredients, having expanded into new markets, said Fran Hutton, NPD director.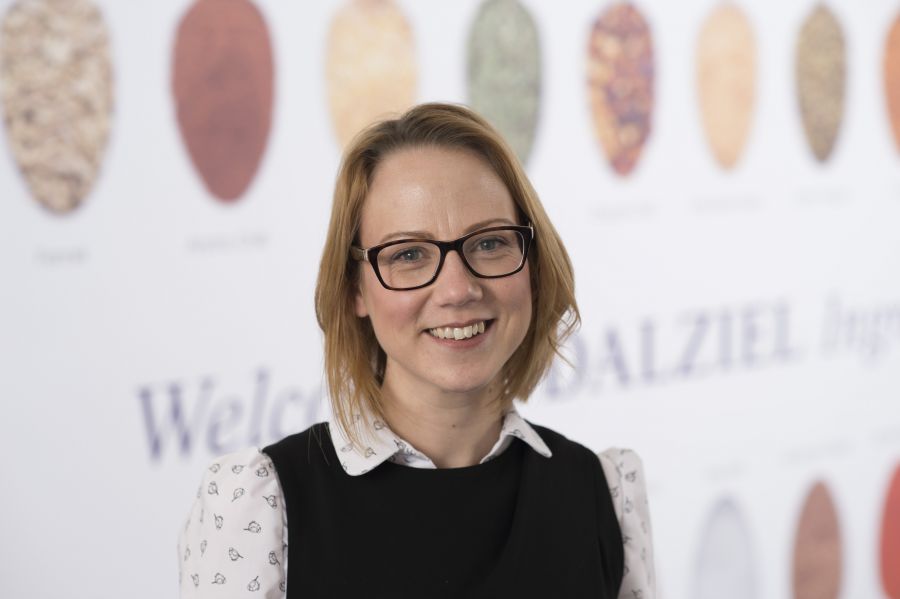 "The rise in healthy nutrition products and vegan has seen our biggest percentage growth of the last 12 months, together with demand for snacks seasonings.  During the pandemic we started exploring other markets and now we're reaping the benefits.
"Importantly, the diversity in our skills sets us apart in terms of our experience and industry knowledge."
Managing director Stuart Dalziel added: "The importance of this investment in Dalziel Ingredients is hugely important.  And we're proud to be investing in the best environment to enable our first-class 25-strong NPD & Technical teams to shine."
For media enquiries, please email: mary.niven@dalziel.co.uk