Working closely with Coeliac UK – Europe's largest coeliac disease charity, we are focussed on meeting ever increasing demand for gluten free products. We have a dedicated Gluten-Free line designed to offer an extra level of protection against cross-contamination of products. Providing peace of mind when producing ingredient sensitive products. All products are independently tested, and we provide positive release on all ranges.
"Dalziel's products had to meet strict criteria to ensure they are gluten-free, both in terms of the ingredients and the production process.  This provides certainty to consumers of the gluten-free status of all their products which is essential for people with coeliac disease who must follow a strict gluten-free diet for life,"
Sarah Sleet, Chief Executive at Coeliac UK.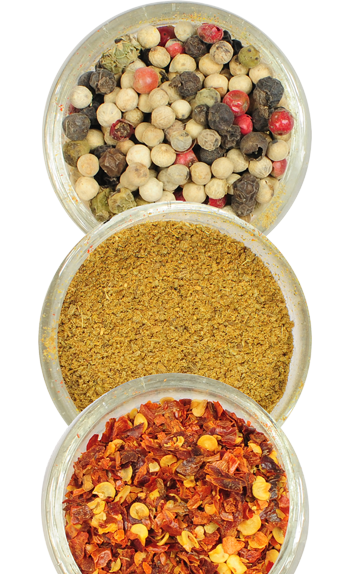 Bespoke seasoning blends and functional blends for a wide variety of food types & cuisines.